Dr Jane Williams, Director and General Manager for Education and Research of the KindyROO program was in town to hold her internationally acclaimed seminar about play – 'Not All Play is Equal' at the KindyROO Centre in Singapore. TNAP editor Michelle Ang caught up with her to ask her a few questions about play and the KindyROO Program.
⇒ Related Read: I Can Predict My 4-Year-Old Child's Future!
TNAP: Hi Jane, could you share with us; what is play, and what is NOT considered play?
First play needs to be developmental appropriate for the age of the child. Here are a few suggestions that are great for babies and toddlers.
Play For Babies: Tummy time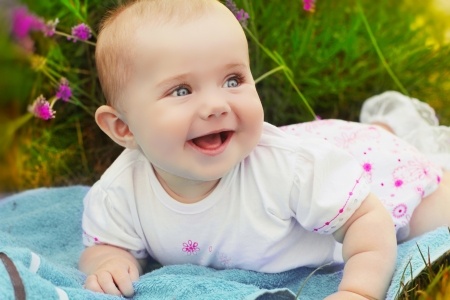 Do…
Allow babies to play on the floor.
Activities that gently swing and roll and get your babies moving through space.
Sing songs and play music to your babies.
Encourage their development of vision.
Provide visually attractive items, shake them from side to side. Get them to track using their eyes, move things far and near.
A simple activity such as using a torch light in the night and get them to track the light with their eyes.
Play For 1 year olds: Active Play
Do…
Give them opportunities to run, bob and jump; these help to develop their posture and balance.
Play For 2 -3 year olds: Building awareness of the left and right side of their body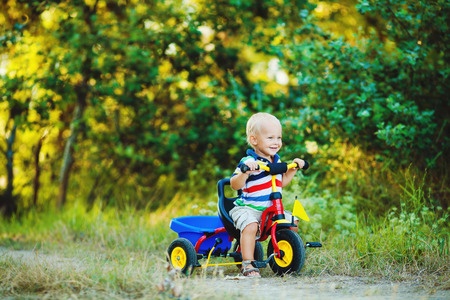 Do…
Let them ride on a four wheel scooter or three wheeled scooter
Scaffolding the activities and things they can do by doing activities children can achieve, yet they are also challenged at the next level. That is how our brain learns. For example, once they are bobbing, next we can try to get them their jumping
What Play Is NOT
Fingers swiping and pressing on a screen, these movements are NOT active play.
Children are sitting and not moving their bodies. The way to develop our tone, our posture is by working up right against gravity. When you sit, guess what, you are not doing anything. Your body is not doing any work, it's just a pudding. When children are on screens, it's only stimulating a very small part of your child's brain.
But when your child is actively playing, it's stimulating so many areas of the brain. And we are creating the neuro pathways which actually don't exist until we do the activities because they aren't in place when we are born, we get them through experience.
Once we don't use them, they are pruned away. In the first 4 years, the brain is developing 90% of its neuro pathways, and after 2 years, the neuro pathways get pruned away. Our brain is highly sensitive to particular inputs at certain age groups and babies are very sensitive to hearing and vision in their first 12 months of their life. It's important to keep them free of ear infections and things like that. The key receptive period of hearing the sounds of language is 11 months. And after that, the brain is not as receptive. For emotional regulation, the first 12 months is also the key period.
Your brain is not as receptive after that but it is still able to create the neuro foundations. The brain is able to accommodate change and new information, just not as easy it does in the first 4 years where 90 percent of the brain connections are made. Anything that keeps them sitting for long periods is NOT play.
TNAP: What do you think is the biggest obstacle with regards to children's play today?
Unfortunately in today's societies where you got smaller houses, rooms and apartments, we have less room for children to actively move their bodies. I think another big problem is that babies and children today are spending too much time sitting down and not moving enough.
In babies, they are in prams a lot. From pram, to hair chair to the baby cot. I call that moving from one container to another. That is restraining opportunities for active movement. One of the main things I find challenge for babies is that people think walkers are good for babies. Walkers only encourage babies to use a reflex to get them to push along. Babies should be creeping on their hands and knees. The creeping is a really important part of our normal developing brain because we get a lot of stimulation from our hands stepping on the mat. "I've get a hand, I can feel it." The brain is receiving such messages.
It's also helping with visual development and creating core strength which enables us to move upright against gravity and prepares them for upright walking. Whereas a walker, does not provide all these opportunities because the baby is sitting and they are just paddling along with the stepping reflex, which in not improving any brain function.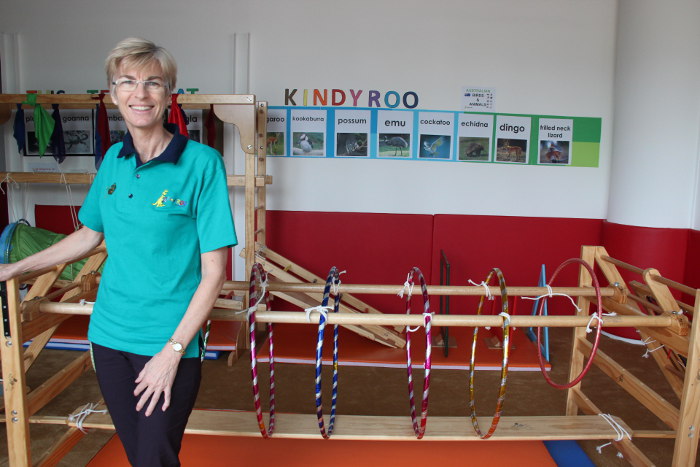 Parents play an important role. We want parents to understand why we are doing the activities we are doing. That is a key part of KindyROO program. We provide a lot of neurological basis to what we are doing. For example, we do a lot of activities relating to rhythm and music. Why? Because the brain is highly responsive to rhythm and beat; our body works as a beat, our heartbeats, we breathe in a rhythm – our whole is a rhythm.
This article was contributed by KindyROO.
* * * * *
Like what you see here? Get parenting tips and stories straight to your inbox! Join our mailing list here.
Want to be heard 👂 and seen 👀 by over 100,000 parents in Singapore? We can help! Leave your contact here and we'll be in touch.