Have you ever seen parents use an iPhone in a desperate attempt to manage a child's temper tantrum episode? Or maybe you have observed parents and children sitting quietly, side by side, on the train or at a restaurant with electronic devices.
These are all becoming increasingly common in our 21st-century society as our children are growing up in a rapidly changing digital age that is far different from the past. We have even observed children as young as three using cell phones at the dinner table and children aged five owning one in our own families.
A large variety of technology is now readily available to many people in the world as a source of information, recreation and communication. As technology becomes undeniably prevalent in our everyday lives, it is important to understand how technology can affect a child's growth and development when used inappropriately or excessively.
Though gadgets may seem like a simple way to keep children occupied, they are replacing the parent-child bonding time which can result in slower development.
Countless research has shown the harmful effects that can come out of excessive technology use. The ones we very often hear about include myopia, possible obesity or sleep deprivation but have you ever thought about the effects on the socio-emotional development of children?
➡️ Related Read: Curb Your Child's Myopia Progression with HOYA MiYOSMART Lens
When they play games on a device, children are not nurturing social skills such as compromising or negotiating and communication skills through interaction. This could result in difficulty to relate with people in the future as they would lack the life skills necessary for later life.
➡️ Related Read: Essential Life Skills To Impart In Your Child
On top of that, if the technology is used to regulate children's behaviour, they may depend on exterior factors to do so even when they are older. This could lead to adults who have an external locus of control or people who depend on other people or things to determine outcomes.
From our interactions with some parents, it was evident that they have every intention of replacing technology time but did not know what else could be done to keep their children occupied. Technology lecturer in Early Childhood Education, Shaireen Selamat suggests that we should "think of technology like any other object or toy" meaning that its use should be limited.
Would you like to keep your child engaged without the use of technology?
Here are some low-cost alternatives which you could try with your child.
Research has shown that reading to children helps them to instil a life-long love of learning and create a bond between the child and the individual who is reading to them. It is a great way to connect with your child and create a bond around learning and the good news is that children naturally love picture books!
In Singapore Budget Announcement, it was mentioned that there would be an Early Literacy Library at Jurong Library, featuring over 60,000 books and resources for children under the age of 6. They also provide toolkits and workshops available to equip you with skills and knowledge to engage your child more in reading. With the increasing availability of literature for children, finding books of interest to your child is not an issue as well.
Art promotes creativity, imagination and curiosity in children. It provides a platform for children to explore, connect ideas and express themselves. Art extends beyond drawing and painting. Sculpting, collage, writing poetry, playing an instrument, exploring with play-dough, singing and dancing are forms of art as well.
➡️ Related Read: 5 Reasons Why You Should Sign Your Kid Up For Art Class
With the many forms of art, there is definitely an art activity you can think of to do with your child. You can even use materials in your house to do art with your child like making music with pots and pans, creating a collage with old magazines and scrap paper, creating buildings with cardboard boxes and so on. Art is limitless.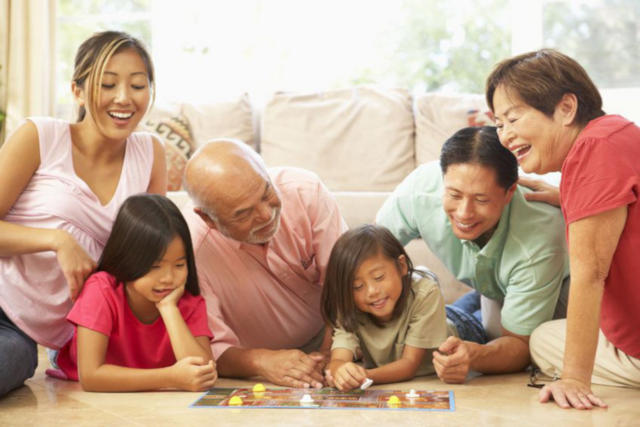 Play may seem like just a distraction for your child but it actually offers development in the physical, cognitive, social and emotional areas of growth. It allows children to explore the world, work with others, share, negotiate and problem-solve but often, children are left to play by themselves.
➡️ Related Read: 10 Reasons Why Play Is Not A Waste Of Time
Why then, should parents join children in play? Children love playing with their parents as it helps to strengthen bonds between parent and child. It provides a platform for you and your child to communicate and interact.
Research in Britain found that one in every five parents 'forgot' how to play with their children as play is not as easy as it seems. However, it can be as easy as building something out of blocks or Legos, playing with sand, building sandcastles, exploring with water to find out which objects that float and sink or even pretend play in different scenarios such as attending to a patient as a doctor.
Always remember that you, parents, are an irreplaceable element in your child's life so do not let anything take your place.
By Ow Yang Jing Yi, Chua Hui Qin Elizabeth and Yeo Yihui Isabel.
This article was first published in The New Age Parents e-magazine.
If you find this article useful, do click Like and Share at the bottom of the post, thank you.
Like what you see here? Get parenting tips and stories straight to your inbox! Join our mailing list here.