Celebrate what's possible as the adventures of daring Disney heroes bring out the courage inside us all at Disney On Ice presents Live Your Dreams!
In an exclusive email interview with TNAP, Colleen Clancy (who plays the role of Elsa and media mentor of the show) and Ryan Santee (who plays the role of Prince Hans) share with us all about their journey as Disney On Ice performers!
In this year's Disney On Ice presents Live Your Dreams, what is one particular moment/scene that the audience should look out for? 

Colleen: One moment that everyone can look forward to is when Elsa, Anna, Olaf and Kristoff bring the story of Frozen to life. As audience, you actually get to see and feel snow when Elsa uses her ice powers and actually makes it snow on the ice!
Ryan: I think that my favourite scene in Disney On Ice presents Live Your Dreams is the Tavern scene in our segment from the movie Tangled. We get to see Rapunzel and Flynn arrive at the Snuggly Duckling and interact with a group of not-so-scary thugs and hooligans.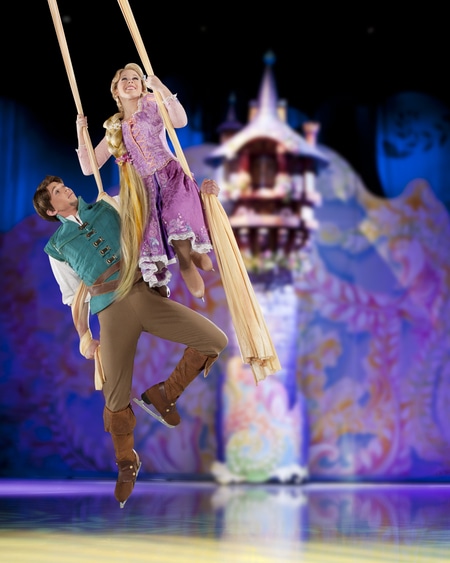 Tell us what you like most about your favourite Disney character in this year's Disney On Ice presents Live Your Dreams.
Colleen: If I'm being honest, I have so many characters that I absolutely love for so many reasons! But I have to tell you a little bit about Elsa and Anna. I portray the role of Elsa and I absolutely love getting to share the bond of being a sister on the Ice.
The love between Elsa and Anna is such an amazing story that so many people can relate to. I actually have an older sister and getting the chance to place myself in the older sister's 'shoes' is such a fun role reversal for me.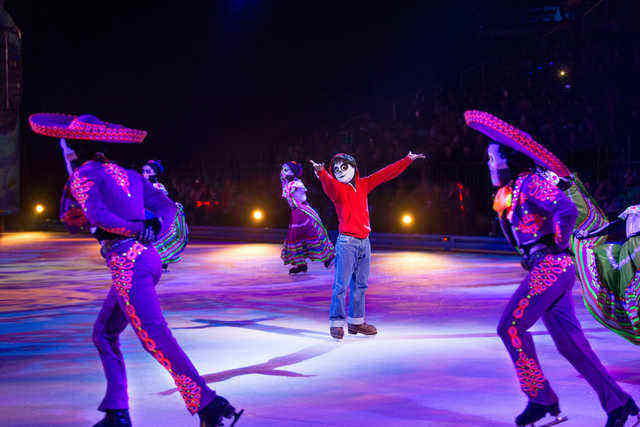 Ryan: My favourite Disney character in Disney On Ice presents Live Your Dreams is Miguel from the movie Coco. The thing that I like most about him is his charisma and how he never gives up on his dream, even when things aren't necessarily going his way. I also admire his love for his family and friends and the fact that he would do anything for them.
What is your absolute favourite soundtrack from Disney?
Colleen: I might be a little biased but I think that's a pretty easy question for me. I love the song, Let it Go from Frozen.
Ryan: There are so many wonderful soundtracks from Disney that I honestly am not sure that I could pick just one. I think that my full Disney soundtrack would be from the movie Tangled. If I had to pick just one song, I would choose Go The Distance from the movie Hercules.
Share with us your journey as a Disney On Ice performer and how it all started!
Colleen: My skating journey actually started about 22 years ago! I began skating when I was 5 years old, my mother was a competitive figure skater and she got me hooked! I skated competitively from the age of 5 all the way until I graduated from University.
After I graduated, I worked for a while outside of the skating world but missed skating so much. So, after a little bit of time, I started training again and sent an audition video to Disney On Ice. About 2 months later, I found myself on a plane to Japan to start with the show!
Ryan: My career with Disney On Ice started many, many years ago. My first show was actually just a couple of weeks after I was born! I am lucky that both of my parents are former Disney on Ice performers and that I had such great role models growing up.
Ryan Santee plays Prince Hans (Frozen) in Disney On Ice presents Live Your Dreams
I competed up through the Senior level and even placed as high as 2nd at the United States National Figure Skating Championships when I was 13. I have always enjoyed performing and when it was time for my competitive career to come to an end, I knew that I wanted to be a part of Disney On Ice. That was just over 4 years ago and I have been with the company ever since!
Most performers have a pre-show 'ritual' to shake off the jitters, do share with us if you have one!
Colleen: Before every show, I spend 15 to 20 minutes warming up my body by doing a little cardio and stretching. We like to have music playing and a lot of us warm up together which always gets my energy level up and makes me excited to perform.
Ryan: My pre-show 'ritual' always starts with a good warm-up, to help keep me healthy with all of the shows that we do. After that, I make sure I am hydrated and have a snack before putting my skates on. I always make sure that I put on my right skate first! There is no real reason for this other than a bit of superstition!
How often do you practise leading up to a show?
Colleen: Each week, after we arrive in a new city, we will typically have a 'class' where the entire cast gets on the ice and we do edges and turn exercises as a group. We will also have warm-up ice for performers to warm up their tricks and prepare for the week ahead. After a morning of warm-up ice and class, we are ready for the show!
Ryan: Being a performer with Disney On Ice is a full-time job, though I have trouble calling it that because I love my job so much. With that being said, performers are constantly working on their on-ice and off-ice skills in order to make the show the best that it can be. This includes making sure we are eating nutritious meals daily and working out on a regular basis.
What is the most magical moment about being a Disney On Ice performer?
Colleen: This is my favourite question to answer! The most magical thing I get to experience as a performer with Disney on Ice is hearing children and all the audience sing along to their favourite songs and seeing the joy and happiness on their faces when they are finally seeing their favourite characters in person! When I'm performing and I see children dancing and singing, I get goosebumps!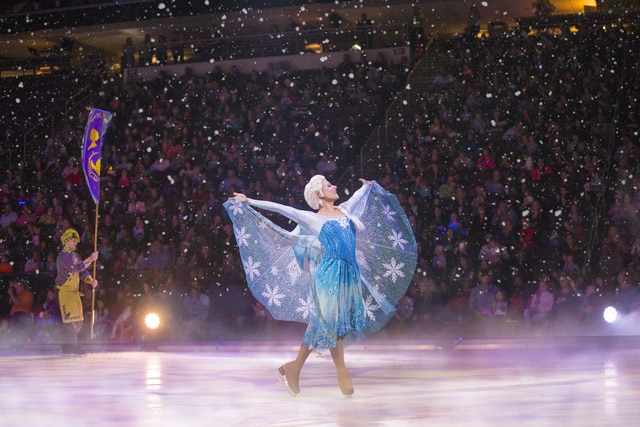 Colleen Clancy takes up the role of Elsa (Frozen) and media mentor in Disney On Ice presents Live Your Dreams
Ryan: The most magical moment about being a Disney On Ice performer, for me, is the look on the children's faces when they get to see their favourite characters come to life. Being able to interact with them and bring them so much joy is for sure my favourite part of being a Disney On Ice performer.
Could you describe the Disney On Ice experience in three words and why parents should bring their children to watch it?
Colleen: First, I'd describe the Disney On Ice experience as 'Interactive' — Disney On Ice is more than just a show you sit and watch, you can interact with the hosts and even be a part of the show during 'Tangled' when the thugs actually give members of the audience a ride on the ice!
The next word would be 'Surprising' — you can expect to see your favourite characters but there are so many surprising parts of the show that you won't expect. Our crew does an amazing job of bringing these stories to another level with incredible special effects that you'll only believe when you see them in person!
The last word I would use is 'Passion'! Everyone involved in Disney On Ice presents Live Your Dreams is so dedicated and excited about everything they do and it truly shows during every performance. We can't wait to share this amazing show with our audience in Singapore!
Ryan: I think three words that I would choose to describe the Disney on Ice experience would be Magical, Fun, and Inspiring. It is because of these three things that grandparents, parents, and children would all enjoy coming to see Disney on Ice. It has something for everyone and is a great bonding experience for families.
---
TNAP is giving away a family set of 4 x Cat 1 tickets + merchandise to a lucky winner to catch Disney On Ice presents Live Your dreams! Click

here

for more details.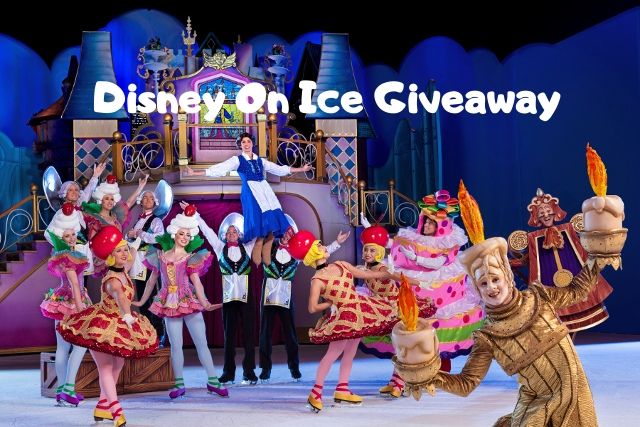 Want to be heard and seen by over 100,000 parents in Singapore? We can help! Leave your contact here and we'll be in touch.
Like what you see here? Get parenting tips and stories straight to your inbox! Join our mailing list here.