Singapore is renowned for its robust and thriving economy, high standards of living, world-class infrastructure and promotes a clean and green environment amongst many other attractive aspects.
In the 21st edition of the annual survey conducted by consulting firm Mercer, the Lion City was ranked the first in offering the best quality of life in Asia. It also ranked the highest in Asia for personal safety. The survey was evaluated based on 39 variables which included political and social environment, healthcare, schools and education, recreation and public transport.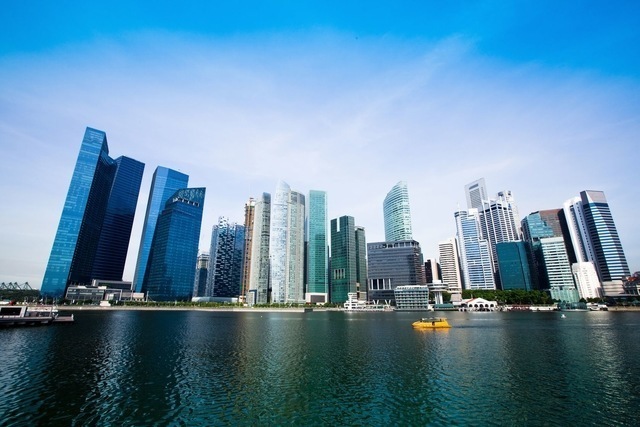 There is no doubt that Singapore is a highly desirable country to live in and apart from the stability that the country offers, it is also a feast for the eyes – having recently named the world's 11th most beautiful city.
As a Singapore Permanent Resident (PR), you are given benefits that are inaccessible to non-citizens. From gaining access to high-quality healthcare and education to receiving higher priority for housing loans and better employment opportunities, there is indeed greater stability as a PR, making permanent residency in Singapore highly regarded.
Gaining approval for your PR application will kick start your dream of building a lifelong home in Singapore. You can look forward to a more secure and enriching life for you and your loved ones with the numerous benefits catered to residents.
However, if you were to self-apply for PR, it might be complicated and tiresome especially when you're a first-time applicant. You may be unfamiliar navigating the online portal for PR submission, lack knowledge on the different documents and forms needed, or be unsure of where to even start. Or if you have applied before and was unsuccessful on a few occasions, you may feel discouraged to restart the whole process again.
Paul Immigrations Reviews: Their End to End Services
As such, we list 4 reasons why you should consider engaging a professional immigration consultant to assist you in gaining that competitive advantage in your PR application and to bring you through the whole process with ease.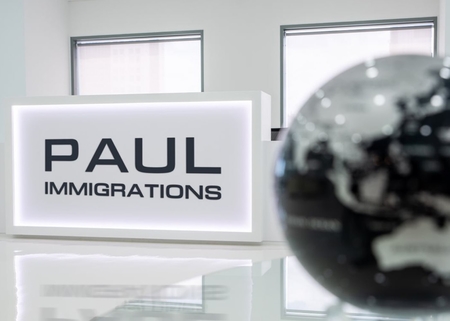 1. Detailed Consultations and Policy Knowledge
The process of applying for Singapore PR can seem tedious. As a one-stop immigration consultancy, Paul Immigrations provides all-encompassing assistance for your PR application through their experience amassed over the years.
Their team will offer an extensive review that will delve into the different aspects that may affect your PR approval – such as the entirety of your profile assessment including your education, work industry, the current political outlook in Singapore at the point of your application as well as ICA's yearly quota for PR application approval.
Rest assured with their thorough consultations and eligibility assessments that will help ensure that you meet the prerequisites to apply for Singapore PR. They are dedicated to providing you valuable insights and tips for greater leverage towards your PR approval.
2. Organisation and Preparation of a Strong Document Package
All PR applications are done via the Immigration & Checkpoints Authority of Singapore (ICA) website and should any documents be missing at this point, it will result in an incomplete case, thereby invalidating your entire submission.
As your professional immigration consultant, they will personally ensure that no important document or information is left out and they will advise if your document package meets the stated requirements and criteria by ICA.
Their team of specialists will take extra steps to ensure your application is unique from other applicants by preparing a personalised immigration cover letter. The cover letter may be optional in the list of required documents by ICA but they advocate supplementing your application with a cover letter to stand out from many other applicants.
They will also advise on other additional documents such as letters of recommendation that showcase your best abilities and contributions, improving your chances of approval for permanent residency.
3. No Time Wastage
Using the e-Service portal for your PR application can be difficult and without a professional to guide you, you will have to learn to navigate the system from scratch. The online procedure takes around 6 hours and there is a risk of the application not going through due to the system time-out at 168th hour. When the system times out, you are required to do a resubmission from the very beginning.
It can be overwhelming but fret not as the team will take you through the online portal step-by-step and enable you to complete the application within the allotted time.
In addition, all preparation, checking and consolidation of important documents and required forms will be undertaken by their team. They will take extra precaution to check that all documents are in order and that your application meets the requirements meted out by ICA prior to submission to avoid any potential delay.
4. Well-Equipped and Strategic Approach
The team is committed to helping you build a strong case to the approving authorities. They will assist you in bringing across strategic strengths in your case, so it can stand out amongst thousands of other cases that the ICA has to consider.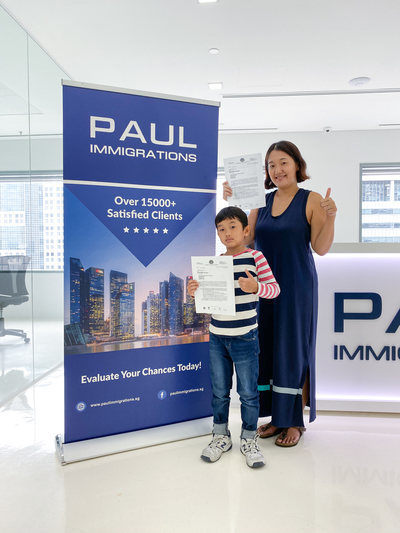 Furthermore, when you have acquired approval for your PR, you can also keep the documents consolidated by Paul Immigrations as these will be helpful when you are considering applying for citizenship in the future.
Attaining a PR status will open more doors of opportunities for you to achieve the dream of citizenship. As a citizen of the country, you will earn the privilege to vote, enjoy better tax rates, more job opportunities and affordable housing. You will also be eligible to hold the world's second most powerful passport!
If you have made up your mind to move to the Lion City, consider engaging them as your immigration consultant to assist you in gaining that competitive advantage and take that first step towards realising your dreams on this sunny island!
This post is brought to you by Paul Immigrations.
* * * * *
Want to be heard 👂 and seen 👀 by over 100,000 parents in Singapore? We can help! Leave your contact here and we'll be in touch.
Stay in touch! 📣 Subscribe to our Telegram here for our latest updates.