You made it through the first month of 2023 – how are your New Year's resolutions going? If you're feeling a little "new year, same you", it's not too late to tackle your goals for 2023 with renewed gusto and clarity. Achieve your goals as a family with these clear and applicable tips.
What are the Benefits of Setting Family Goals?
Family goal-setting strengthens your connection with your loved ones. 
You learn to be a family of team players as you grow and work together toward a common goal. Perhaps you've always wanted your family to explore the outdoors more, volunteer more, or be more efficient in household chores.
Maybe this is the year you're all going to commit to screen-free family meals. Setting a family goal with everyone on board allows you to bond with your children in new and exciting ways.
You are teaching an important life skill to your children: How to set a goal and stick with it.
According to research, a child's belief in their goal-reaching abilities is pivotal in developing an optimistic outlook and attitude – which better helps them succeed in school and beyond.
Ready to set a goal for your family to achieve in 2023? Here are ways to make it easier.
1. Agree on one family goal
While you may be bursting with ideas about the many ways your family can improve in 2023, it's best not to get stuck fantasising.
The difference between a dream and a goal is that the latter is something you're acting on (and not just thinking about) to achieve. So, stick to one family goal, for now, to keep things manageable.
2. Start a family discussion in which you follow the SMART plan
Achieving a family goal is a group effort, so it should start with a group discussion in which the kids feel heard. Here are tips to help that conversation run more smoothly:
Facilitate, don't dictate.
As the parent, your role is to introduce the family goal and facilitate a fun AND productive discussion. When you end up doing most of the talking, it becomes a lecture and your kids may tune you out. Set your family goal-setting up for success by getting everyone involved and chiming in.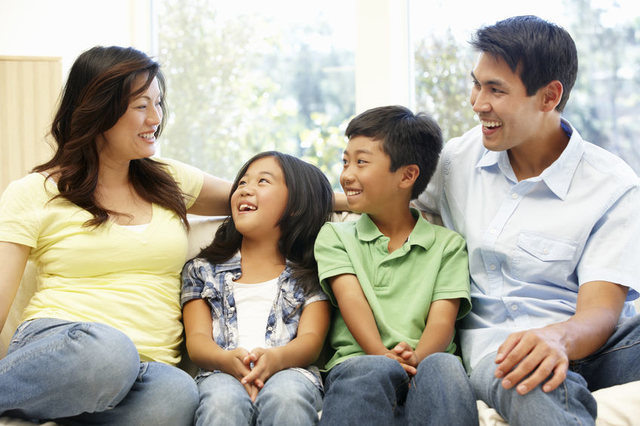 Repeat ideas, summarise and write them down.
Kids like it when you repeat what they say; it reassures them that you are paying attention. Jot down ideas on sticky notes or a poster. When someone rambles on for too long (it happens), you can summarise the main points to keep the discussion on track.
As detailed in this article "Teaching our Children the Value of Setting Goals", identify Specific, Measurable, and Attainable goals with clear Results, breaking the goals into smaller steps, and setting a specific Time frame. Be specific about the results the family wants.
For instance, if it's "more outdoor time", you can then say, "We want to have more family outdoor time. When (how often) do we want to explore outdoors? Where do we want to explore? What are some activities we want to do outdoors?"
3. Anticipate obstacles but stay positive
Be realistic. Ask, "What could get in the way of us achieving our goal?" You can establish some likely scenarios and rules, such as, "If it rains on our weekly outing, then the following week, we will have two outings."
This way, you are not just teaching your child how to set a goal – but how to plan for achieving it. To borrow a quote from Benjamin Franklin, "If you fail to plan, you plan to fail."
4. Make a visible reminder of your family goal
This could be on the family calendar, a poster or a print-out. Invite your kids to help write or decorate the visible reminder so that it's something they are proud of too.
5. Revisit the plan regularly with your family and celebrate the wins, both big and small
Sure, working toward your goal as a family may feel more like work than fun sometimes. For example, not all outdoor activities will be smooth sailing, especially with little kids in tow. But don't get discouraged. Revisit the plan together and make this goal-getting journey a part of your family lifestyle.
Most importantly, celebrate ALL the wins and remember that it's as much about the process as it is the outcome, so have fun!
With each step you and your loved ones take towards your New Year's goal, you are creating valuable memories while strengthening your family relationships.
By Jenny Tai.
* * * * *
Like what you see here? Get parenting tips and stories straight to your inbox! Join our mailing list here.
Want to be heard 👂 and seen 👀 by over 100,000 parents in Singapore? We can help! Leave your contact here and we'll be in touch.