Chinese is widely known as the most spoken group of languages in the world, with over 1 billion people using a variant of Chinese or taking it as a second language, the most widely spoken being Mandarin. With Chinese history dating back thousands of years, it boasts a uniquely rich heritage. It is no surprise that such a deeply-rooted and fascinating culture comprises layers of complexities in its languages.
Image credit: Chengzhu Mandarin Education
At Chengzhu Mandarin Centre, children are immersed in a fully Chinese environment. This constant exposure to the wide Mandarin lexicon enables students to acquire the language naturally and develop their proficiency in both spoken and written Mandarin. Children are engaged through stimulating, meaningful and interactive experiences that lay strong foundations for successful learning, helping them develop a passion for the language.
Image credit: Chengzhu Mandarin Education
The StoryHouse (aptly translated to "Gu Shi Wu") is a children's library that is unique to Chengzhu Mandarin Centre. It boasts an impressive collection of over 2,000 carefully curated books relating to all aspects of Chinese culture. As reading is a great way to pique children's curiosity and fuel their interest, they are encouraged to enjoy their chosen books at the StoryHouse reading loft or borrow them to read at home.
Chengzhu Mandarin Centre offers a wide variety of holistic programmes for children aged 6 months to 12 years. Here is a look at their interactive programmes and curriculum:
Adult Accompanied Programmes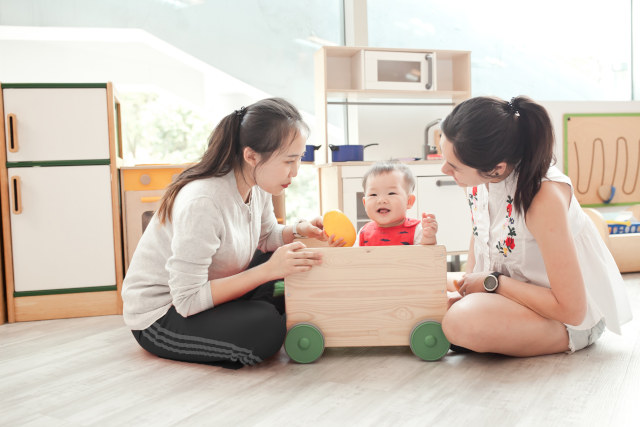 Image credit: Chengzhu Mandarin Education
PlayNest (6 to 18 months) – The perfect start to a child's language learning journey where hands-on, interactive and stimulating activities are conducted in colourful, cosy and developmentally equipped studios. This popular adult accompanied programme creates a warm and secure environment in which children can accelerate their learning.
PlayClub (18 months to 3 years) – Children's imaginations are sparked through the use of stories, puppets, drama and art and craft which help them learn key concepts and phrases of Standard Mandarin. This programme's theme-based curriculum helps children develop their fine and gross motor skills as well as their independent thinking and behaviour.
Foundation Years Programmes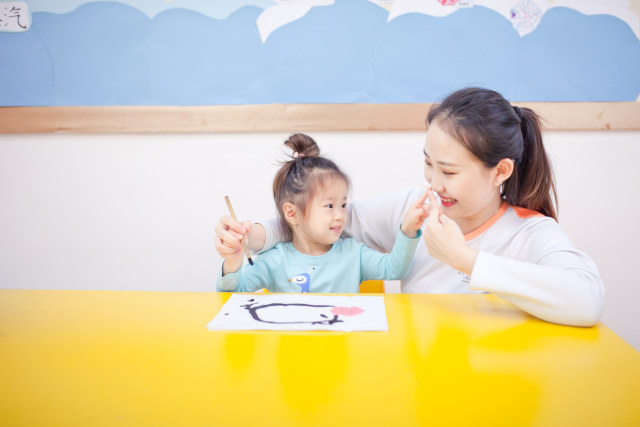 Image credit: Chengzhu Mandarin Education
Chinese Cultural Arts (N1 to K2) – A novel way to give children an insight into Chinese culture, this programme uses creative modalities such as calligraphy, traditional handicrafts, Chinese songs, folk dance and Chinese legends, etc to make learning interesting. Teachers are professionally trained in a variety of Chinese performance and visual arts and lead children through a series of expressive disciplines to stimulate a natural curiosity in the language and culture.
Image credit: Chengzhu Mandarin Education
Language Learners (N1 to K2) – This curriculum is specially developed to help children build their competencies in the four key components of language learning – speaking, listening, reading and writing in a fun and engaging way. Games, conversation activities, dramatising stories,role play and expressive speaking are used to help children increase their understanding of the language and build their vocabulary.
School Years Programmes
Language Skills (P1 to P4) – This programme is specially designed to support the Ministry of Education's Chinese curriculum, focusing on skills required for all areas of language learning: comprehension, oral expression, vocabulary, reading, writing and dramatic expression. Through a variety of engaging activities, children are able to comprehend and analyse select Chinese texts and to converse using rich and varied vocabulary.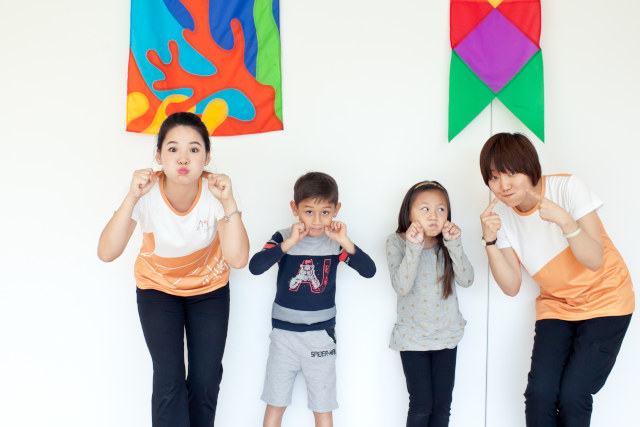 Image credit: Chengzhu Mandarin Education
Creative Writing (P1 to P4) – Through this programme, children develop a wide scope of vocabulary including key phrases and idioms, learn how to structure different text types effectively, hone picture comprehension skills and compose essays and poetry fluently. They learn to draw from their experiences and imagination to develop creative plot lines.
Mandarin Expressions (P5 to P6) – Geared towards Primary 5 and 6 students to help them prepare for PSLR, this programme imbues them with the skills needed to express their thoughts and opinions in speech and writing effectively. This programme is also where the students are given effective and memorable techniques that will help them achieve exam success.
Image credit: Chengzhu Mandarin Education
Chinese, with all its intricacies, undoubtedly make it one of the hardest language groups to learn. That's why children gain the most benefit from an immersive and interactive experience, to help them naturally pick up and master the language. If you would like your child to experience the holistic and meaningful Chengzhu Mandarin Centre curriculum, be sure to get in touch for more information.
Chengzhu Mandarin Centre locations:
35 Rochester Drive, #03-01 Rochester Mall, Singapore 138639
Tel: + 65 6737 5348 and 583
Orchard Road, #04-01 Forum, Singapore 238884
Tel: +65 6737 1966
This post is brought to you by Chengzhu Mandarin Centre.
By Jasmine Chua.
---

Chengzhu Mandarin Centre is one of the winners of The New Age Parents Editor's Awards 2022. Want to win attractive prizes? Don't hesitate any longer! Read about The New Age Parents Awards 2022 winners and answer some simple questions to stand a chance to win. The contest for TNAP Editor's Awards Education category is ongoing now and will end on 19 October 2022! Visit TNAP Awards 2022 Contest to participate now. Good luck!
* * * * *
Like what you see here? Get parenting tips and stories straight to your inbox! Join our mailing list here.
Running a service or business targeted for parents? Reach out to a wider audience in our Chinese Enrichment Class compilation. Leave your contact details here and we will get in touch with you.