Get ready to embark on an exciting journey through the revamped and newly introduced places in your very own city. As we step into 2023, Singapore unveils a range of captivating destinations that are sure to delight and surprise you. Whether you're seeking architectural wonders, cultural enclaves, or serene nature escapes, this guide will introduce you to the latest gems in our beloved city.
We list down new and revamped places around the island that cater to the whole family. Here are some new or revamped places to go in Singapore in 2023.
Note: We will update this list as and when we receive the latest news.
1. Mount Alvernia Hospital (New)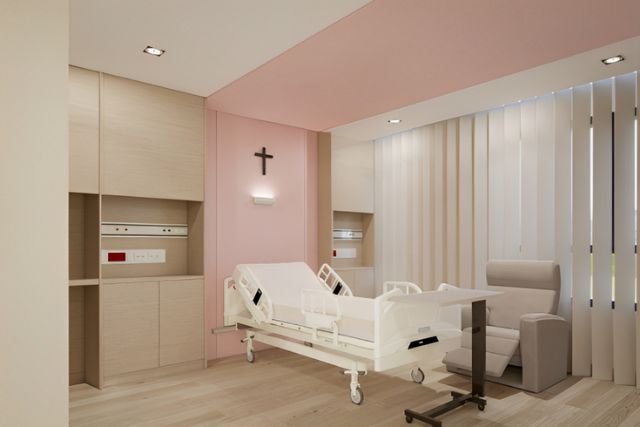 We are happy to share that our new 10-storey women and children's building will be in service in June 2023! Located within Mount Alvernia Hospital campus, St Anne Mother & Child Centre will house maternity and paediatric wards, a neonatal intensive care unit (NICU), allied health and ancillary hospital services.
Official Opening Date: 19 Oct 2023
For more information, visit Mount Alvernia Hospital.
*************************************
2. Margaret Market (New)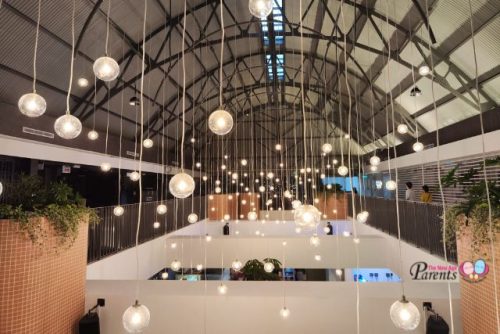 Margaret Market takes over from what used to be the former Commonwealth Avenue Wet Market & Food Centre was built in 1956 and is the only remaining building in Singapore built by the Singapore Improvement Trust. Gazetted for conservation by the Urban Redevelopment Authority (URA), it now breathes new life as Margaret Market, a new destination set to be the jewel of Singapore's first satellite town of Queenstown.
As a lifestyle destination, Margaret Market is local-centric and seeks to support local brands, home bakers and cooks. Boutique local brands, first-time vendors, and entrepreneurs will be spotlighted in a communal space, offering a variety of food and beverage delights and community gathering spaces.
Official Opening Date: 15 Aug 2023
For more information, visit Margaret Market.
*************************************
3. Air Combat at Central Beach Bazaar (New)
Mount Faber Leisure Group, a leader in entertainment and immersive experiences, is proud to announce the launch of its latest attraction, Air Combat, at Central Beach Bazaar. The unique VR experience is the latest addition to the enchanting day-to-night carnival beach.
Air Combat combines state-of-the-art VR technology with the excitement of aerial warfare, providing an unparalleled sensory experience for participants. In this enthralling adventure, visitors will don a virtual reality headset and find themselves transported to the heart of intense and realistic aerial battles and thrilling dogfights against enemy aircraft while soaring through realistic seascapes through 6 different movements.
Open Date: 27 Jun 2023
*************************************
4. Singapore Navy Museum (Revamped)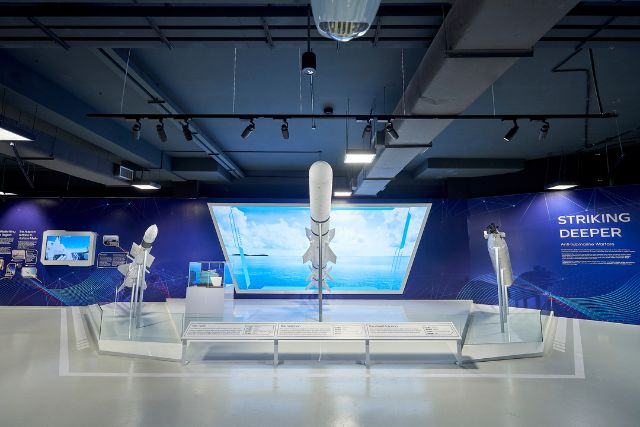 Defence Collective Singapore (DCS) is thrilled to announce the highly anticipated re-opening of Singapore Navy Museum (SNM) following an extensive refresh of all its existing galleries.
The refreshed museum will bring the visitor through Singapore's maritime heritage, and highlight how the Republic of Singapore Navy (RSN) has grown together with our maritime nation, and the critical role it plays in keeping our waters safe and secure.
Reopen Date: 17 Jun 2023
For more information, visit Singapore Navy Museum.
*************************************
5. The Woodleigh Mall (New)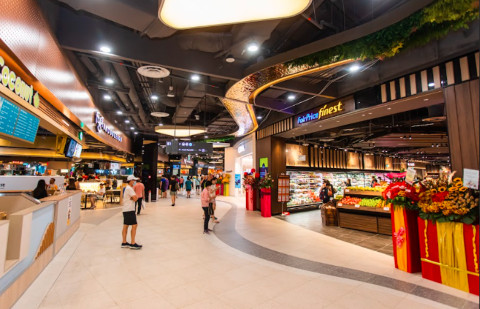 The Woodleigh Mall, an integrated community and lifestyle hub in the Bidadari Estate, has opened its doors with exciting retail concepts, dining experiences, and edutainment options that are now open to the public. Jointly developed by Cuscaden Peak Investments Private Limited ("Cuscaden Peak Investments") and Kajima Development, shoppers can look forward to a slate of highly anticipated openings in the three-level mall, which offers a rich mix of retail, food and beverage, healthcare, and enrichment tenants all under one roof. As more tenants continue to open in the following weeks, shoppers are warmly welcomed to visit The Woodleigh Mall to enjoy an invigorating new experience amid the surrounding lush green spaces.
Opening Date: 9 May 2023
*************************************

6. Bird Paradise Singapore (New)
Jurong Bird Park will be relocated to Mandai Lake Road with a new name for the Bird Park – Bird Paradise.
Soft opening on 8 May 2023, the 17-hectare Bird Paradise will be the first of the new wildlife parks located at Mandai Wildlife Reserve to open to the public. Managed by the Mandai Wildlife Group, Singapore's new bird park – Bird Paradise – will transport visitors into a colourful world that will be the home to 3,500 birds from over 400 avian species. Designed to encourage discovery at every turn, Bird Paradise will welcome visitors into immersive and naturalistic mixed-species habitats, where they will explore eight large walk-through aviaries which reflect different biomes of the world such as dense African rainforests, South American wetlands, Southeast Asian paddy fields, Australian dry eucalypt forests, and more.
Soft Opening Date: 8 May 2023
For more information, visit Bird Paradise Singapore.
*************************************
7. SAFRA Choa Chu Kang (New)
Photo: SAFRA
SAFRA's seventh club will open in May 2023 and will have a range of new facilities for fitness, family bonding, recreation and dining. NSmen and their families can also look forward to a month-long open house in June, where they can enjoy a host of activities and special promotions to try out the club's facilities.
Nestled within Choa Chu Kang Park, the new SAFRA club is part of the government's continuing efforts to recognise NSmen for their contributions towards National Defence. Over 90,000 Singapore Armed Forces (SAF) national servicemen and their families living in the north-west of Singapore will have convenient access to these new facilities.
Opening Date: June 2023
For more information, visit here.
*************************************
8. Delta Sport Centre (Revamped)
After a lengthy closure for renovation works, Delta Sport Centre is reopening soon. Look forward to gym, indoor sports, outdoor facilities and swimming complex.
Re-Opening Date: 30 Apr 2023
For more information, visit here.
*************************************
9. Punggol Regional Library (New)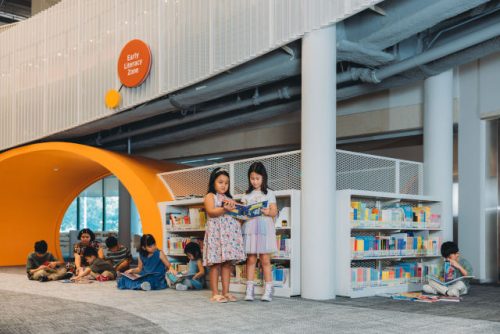 Photo: The National Library Board
Singapore's latest public library fully opens in Punggol, unveiling five floors of extensive and accessible features in one of the youngest housing estates in the country.
In addition to the children's and accessible collections on Levels 1 and 2 which opened earlier in January, Levels 3 to 5 of the Punggol Regional Library now welcomes everyone with spaces for teenagers, seniors, and freelancers and aspiring business owners.
Open Date: 5 Apr 2023
For more information, visit Punggol Regional Library.
*************************************
10. SkatePark @ Lakeside Garden (New)
Practise your moves and tricks at SkatePark @ Lakeside Garden, the first skate park in Singapore with a parkour park and bouldering wall.
At nearly 17,000m2, this is also the biggest outdoor skate park in Singapore. It features five skate pods catering to skaters of varying skill levels – Learn to Skate Pod, Skate Drain Pod, Mini Bowl Pod, Big Bowl Pod and Plaza Pod, which is sheltered for all-weather use.
SkatePark @ Lakeside Garden also comprises a 300m² parkour park with a 3m-high bouldering wall.
Open Date: 1 Apr 2023
*************************************
11. Toa Payoh Heritage Trail (Refreshed)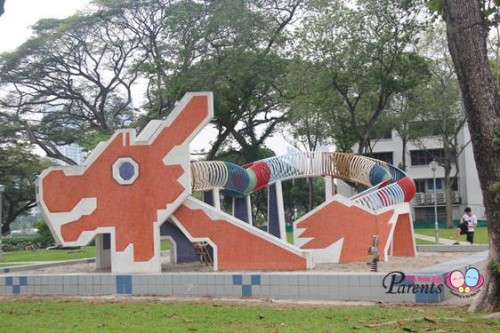 The refreshed Toa Payoh Heritage Trail covers 29 heritage sites and features 10 heritage trail markers, with two new marked sites comprising Block 53, also known as the "VIP Block", and the iconic Toa Payoh Dragon Playground. These two sites join existing marked sites such as Lian Shan Shuang Lin Monastery, a National Monument and the oldest Buddhist monastery in Singapore; Masjid Muhajirin, the first mosque in Singapore to have been built with the support of contributions from the Mosque Building Fund (known as the Mosque Building and Mendaki Fund (MBMF) today) alongside community fundraising; Toa Payoh Town Park, home to a 25-metre-tall Look-Out Tower which was accorded conservation status by the Urban Redevelopment Authority in 2009; and four point HDB blocks¹ which housed international athletes as part of the Former 1973 Southeast Asian Peninsular (SEAP) Games Village.
Date: From 23 Mar 2023
For more information, visit Toa Payoh Heritage Trail.
*************************************
12. Sengkang Grand Mall (New)
Sengkang Grand Mall is the first integrated development that comprises of a 3-level retail component, a hawker centre, childcare centre, community club and 680 residential units in the North-East region of Singapore.
Designed to be the beacon of the Buangkok community, Sengkang Grand Mall offers over 90 brands such as FairPrice Finest, McDonald's, Uniqlo, MindChamps, City Hotpot and many more food kiosks. To provide an elevated shopping experience for shoppers and entertainment to children of all ages, there are community spaces like the playground and shower facilities at Level 1.
Official Opening Date: 6 Mar 2023
*************************************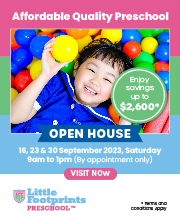 13. Climb@T3 Changi Airport (New)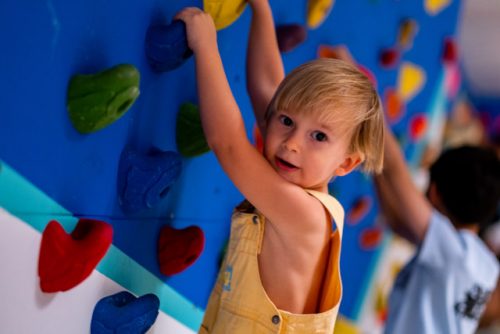 Climb@T3 will be located at Terminal 3 Basement 3. It will feature an 8-metre-high rock-climbing wall as well as a 12-metre-long boulder wall. The family-friendly facility will have both guided and free-and-easy programmes for climbers of varying skill levels, from as young as two years of age to adult enthusiasts.
Official Opening Date: 4 Mar 2023
For more information, visit Climb@T3 Changi Airport.
*************************************
14. Peranakan Museum Singapore (Revamped)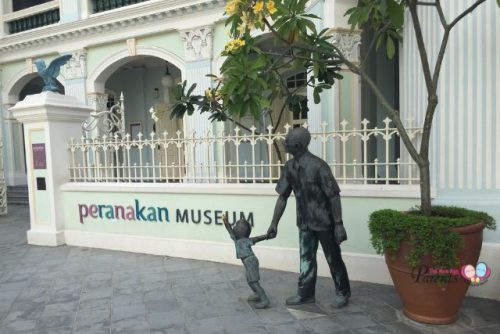 After nearly four years of renovations, the Peranakan Museum will reopen its doors to the public in mid-February 2023.
The completely refurbished building will feature brand-new permanent galleries presenting exceptional objects from Peranakan material culture, as well as a fresh new exhibition design and museum visitor experience.
Official Reopening Date: 17 Feb 2023
For more information, visit Peranakan Museum Reopening.
*************************************
15. Rail Corridor (North) (Revamped)
Offering you more than 21 km of continuous connectivity along the Rail Corridor, you can now explore Rail Corridor from opposite Kranji MRT station to Spooner Road – all the way from north to south with this new opening. There are now more than 30 access paths connecting neighboring residents and communities to the Rail Corridor!
With this new opening, you may also consider trying out this new connectivity via the newly minted Kranji node or Hillview Bridge.
Open Date: 8 Feb 2023
*************************************
16. HomeTeamNS Clubhouse Bedok Reservoir (New)
Themed as a Waterfront Haven, it is the only reservoir-fronting clubhouse in Singapore and has an unparalleled view of Bedok Reservoir. Equipped with smart access systems, green features and several first-of-its-kind facilities, HomeTeamNS Bedok Reservoir will be the ultimate waterfront retreat for Home Team NSmen to unwind with their loved ones.
Official Opening Date: 4 Jan 2023
For more information, visit here.
*************************************
17. Aqua Adventure @HomeTeamNS Clubhouse Bedok Reservoir (New)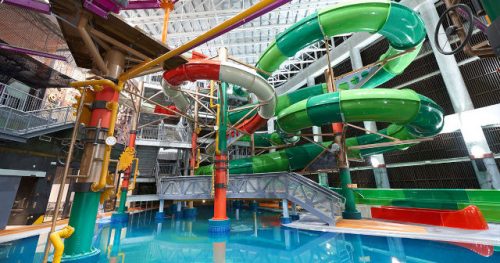 Photo: HomeTeamNS
Gear up for a full day of top-notch fun and activity at Aqua Adventure with a good mix of wet and dry interactive play elements – BlackHole Aquatube, Double Trouble Slide, Laze Pool, Scramble Net and more.
Scale new heights at our Indoor Aquatic Challenge Rope Course
Tunnel through the first-ever 85-metre long Indoor BlackHole Water Slide with Aqualucent Strips
Test your limits at the first Indoor Net Obstacle Arena
Projected Opening Date: Mid Feb 2023
For more information, visit here.
*************************************
Chinese Garden In Singapore (Revamped)
The Chinese Garden is a 13.5hectares garden in Jurong Lake. The garden features numerous Chinese-style pavilions, a seven-storey pagoda, Chinese bonsai etc.
Chinese Garden and Japanese Garden are closed from 31 May 2019 for redevelopment works till 2023(?).
Projected Reopen Date: 2023 (?) – TBD
For more information, visit Chinese Garden In Singapore.
*************************************
Note: All details are correct as of the time of publishing. While every effort has been made to ensure the accuracy and completeness of the information, no guarantee is given nor responsibility is taken for errors or omissions in the compilation. Readers are advised to check with the respective event organisers for the most updated schedules, venues and details.
---
It's the weekend and are you looking for things / activities to do? Check out our weekly roundup of Things To Do This Weekend In Singapore.
For other upcoming events, visit Events in Singapore.
* * * * *
Want to be heard 👂 and seen 👀 by over 100,000 parents in Singapore? We can help! Leave your contact here and we'll be in touch.
Stay in touch! Subscribe to our Telegram here for our latest updates.