Looking to get rid of germs in and around the home or office? You may be searching for a good air purifier or air steriliser to do the trick. So what exactly is the difference between the two devices?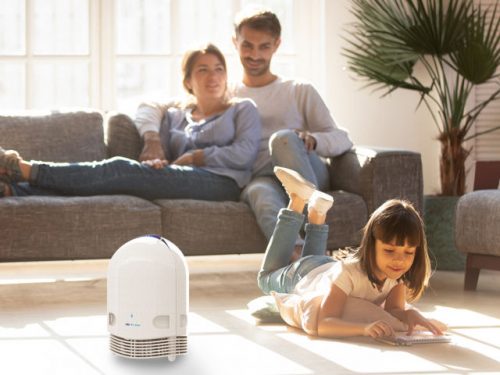 While both sanitise and disinfect the air and surrounding surfaces, air purifiers remove pollutants by using HEPA or activated carbon filters. In contrast, air sterilizers use heat sterilisation technology or ultraviolet light to kill bacteria.
Brands like Airfree Air Steriliser were also developed on the basis of a natural way of using heat to destroy airborne allergens.
Here are 5 reasons why you should choose an Airfree air steriliser.
No maintenance required
One of the pesky things about having an air purifier is the need to clean out dirty filters.
Rather than trapping bacteria in an air filter, Airfree air sterilisers use patented heat sterilisation technology to destroy them.
When contaminated air enters the device, the same concept as boiling water is utilised to sterilise it. Once sterilised and cooled, the slightly heated air rises, creating a negative pressure that forces contaminated air into the base of the appliance, resulting in a silent continuous purification circle. Purified air is cooled down and released back into the room.
This innovative technology makes the Airfree air steriliser maintenance-free. With no filters needed, it can operate continuously without getting clogged.
Effective against viruses like Covid-19
Airfree's patented heated ceramic core has been tested in certified ISO laboratories around the world, and proven to destroy all microorganisms – including viruses.
Like most other viruses, Covid-19 is heat-sensitive, and exposing it to high temperatures inactivates the virus.
A recent scientific test performed by MRIGlobal, a world-leading institution in technology and science, also revealed the efficacy of Airfree's TSS Technology in the process of inactivating the coronavirus. This specific test was performed in only 60 minutes, achieving an impressive virus reduction rate and proving Airfree's efficacy in destroying SARS-CoV-2, the virus that causes Covid-19.
Airfree sterilisers are also effective against bacteria, viruses, mildew, mould, dust mite allergens, pet allergens, pollen and tobacco odours.
In contrast, some microbes may be small enough to pass through the filter of air purifier, making them less effective than air sterilisers.
A completely silent device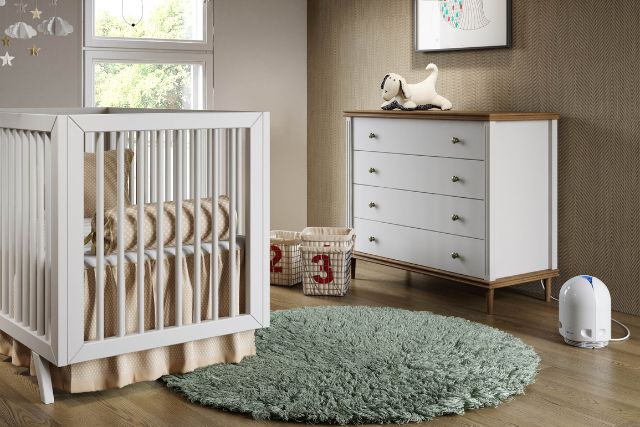 You'll most likely want to put your air steriliser in the bedroom, to clean the air while you sleep at night. As such, a silent device is essential to getting a good sleep.
Most air purifiers operate by motor fan, which draws in bacteria from the air to be passed through the filter. The fan usually generates unwanted noise.
Being completely silent, an Airfree air steriliser is a better option. It sterilises the air with zero noise from the device, allowing you to sleep at night with clean air. Essentially, you won't even realise it's there!
Portable with many options to suit your environment
With aesthetic and sleek designs, the Airfree air steriliser is both small and portable. And with the absence of moving parts, the device is convenient and fuss-free to install in your home and office.
Of course, one also needs to consider getting the right size and design for a home or office environment. Airfree comes in a variety of models to accommodate different needs. For example, the classic P series includes the compact P40 model (for rooms up to 16 sq m), suitable for a bedroom or office.
For larger spaces like living rooms and office board rooms, consider the more powerful P150 model.
The Babyair model is perfect for a nursery room, with night light projection creating a soothing environment for babies, toddlers and parents.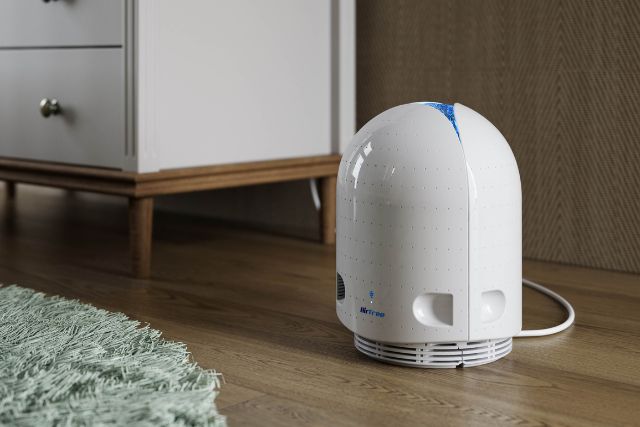 For smaller bedrooms or a study room, the T model would be your best pick. Featuring a more streamline design, it offers the same air sterilisation efficiency of the P models.
And for kitchens or places where smoke or dust may enter, the Airfree DUO features an all-new odour eliminator capsule. This can be switched on to remove cooking smells and other unwanted odours from your indoor environment.
Environmentally-friendly technology
Looking for an environmentally-conscious product? The Airfree air steriliser fits the bill as well, being constructed with the use of clean, environmentally-friendly technology. The TSS technology used in Airfree products is exclusive and established in over 50 countries worldwide.
The device also generates no waste and features low energy consumption. In fact, it uses less energy than a 60 w light bulb, translating to cost-savings for you as well.
For more information or to purchase Airfree products, visit the brand's website.
This post is brought to you by Airfree.
By Rebecca Wong.
---
* * * * *
Like what you see here? Get parenting tips and stories straight to your inbox! Join our mailing list here.
Want to be heard 👂 and seen 👀 by over 100,000 parents in Singapore? We can help! Leave your contact here and we'll be in touch.