Unique EduDrama® Pedagogy
Mention the name Julia Gabriel and most parents recognise it as being synonymous with high quality and excellence in the education industry. From humble beginnings in 1983, when founder Julia Gabriel started teaching in a home-based studio, the organisation has expanded to the current intake of more than 10,000 students in Singapore and abroad, with over 200 overseas-trained and locally qualified early childhood and communication educators.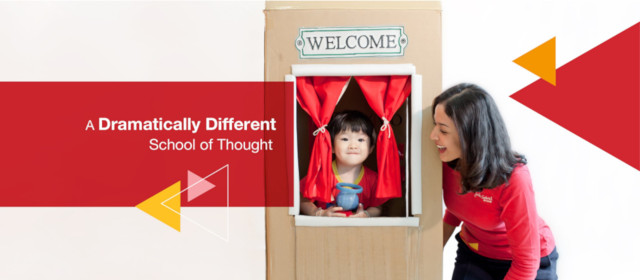 What sets Julia Gabriel Centre apart from other centres in a similar field, is the unique way in which they incorporate speech and drama into a language and communication-based curriculum. Their proprietary pedagogy, EduDrama®, is a collaborative process of wonder, curiosity and self-discovery that forms the core of every programme.
EduDrama supports individuals in the development of communication skills, self-leadership skills and life skills. It combines a wide range of drama activities including voice work, improvisation, performance storytelling and creating original scripts, with planned educational outcomes to foster learning through positive interactions and enjoyable experiences. Facilitated by dedicated and passionate educators, trained to focus on each individual's strengths, EduDrama engages and inspires every student to love the process of learning.
Wide range of communication programmes
With programmes developed for students starting at 6 months through to adults (who study with Julia Gabriel School of Education), Julia Gabriel Centre offers one of the widest range of communication programmes.
Here is a snapshot of some of their most popular programmes:
Early Learning Programmes
Image credit: Julia Gabriel Centre
PlayNest (6 to 18 months) – An adult accompanied programme to help children in their sensory, social, emotional and language development during the foundational stages of their learning journey.
PlayClub (18 months to 3 years) – A dynamic child-centric theme-based programme that focuses on language development and each child's growing autonomy. It includes activities such as indoor/outdoor play, art and craft, stories, speech and drama and the introduction of letters and sounds.
Bilingual PlayClub (18 months to 3 years) – Designed for children who have the capacity, facility and interest to learn more than one language simultaneously, this programme includes activities that flow naturally between English and Mandarin. Bilingual PlayClub is a great way for children to get exposure to and cultivate their love for languages.
Stories Alive (18 months to 3 years) – Children who attend this programme will enjoy a wide variety of books as they immerse themselves in the stories and stretch their imagination. Exciting drama and interactive activities expand their vocabulary and help them experience the world through different characters and situations.
Drama and Communication Programmes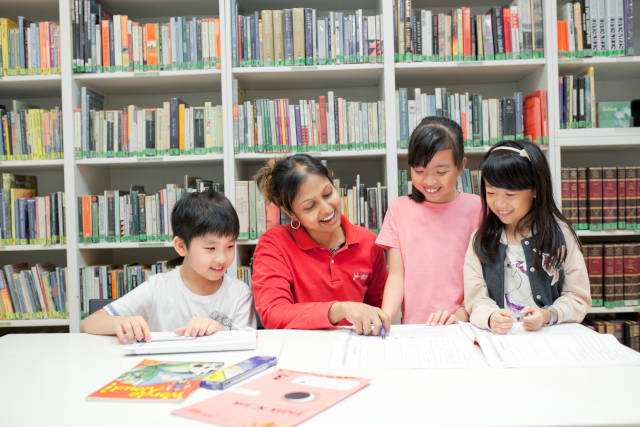 Image credit: Julia Gabriel Centre
Speech & Drama (3 to 4 years) – This enquiry-based programme encourages and motivates children to learn in a way that is as natural and engaging as play. Children hone their fine motor skills, confidence, independence and social skills through various hands-on activities.
Speech & Drama (5 to 6 years) – The programme helps children work on their language skills through a thematically-structured curriculum while they develop self-awareness and an understanding of their own abilities. Children learn about cooperation, collaboration, creativity and acceptance of ideas and emotions through process drama.
Speech & Drama (6 to 12 years) – Geared toward primary school-aged children, this programme aims to develop their expressive speaking ability, presentation skills and interpersonal communication through drama, speech work and literacy activities.
Stage Lights (6 to 12 years) – Designed for primary school students with an interest to perform, this programme simulates a real theatre company and offers students the opportunity to experience the process of planning and preparing for a performance. It also imbues students with skills such as creativity, effective communication and the capacity to express their thoughts.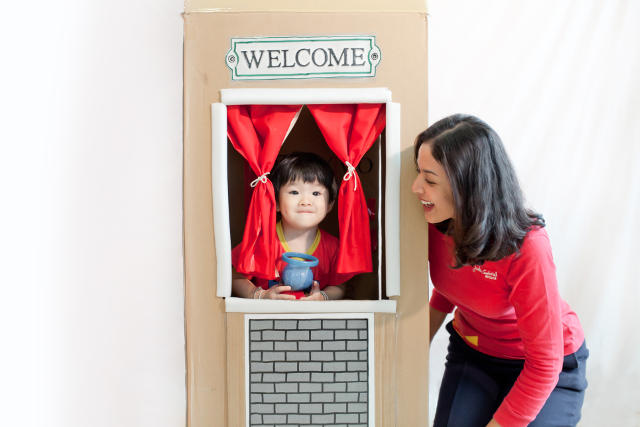 Image credit: Julia Gabriel Centre
Stage Lights (13 to 18 years) – Catering for teens, this programme develops acting skills as well as a holistic understanding of stagecraft – including all aspects of production, scriptwriting, lighting, sound, costumes and set design.
Communication & Presentation Skills (Teens) – Students will learn to use an appropriate range of verbal and non-verbal skills for effective communication in a variety of situations to understand how information, ideas and opinions can be effectively presented to an audience, thereby honing their presentation skills, expressive speaking, persuasive skills and discussion skills.
Up For Debate! (10 to 12 years) – This programme will develop students' ability to persuade, present arguments and speak publicly through role-play, presentation exercises and formal and informal debates. Students will also learn how to structure and deliver arguments effectively to an audience – important skills required for successful transition through school and work life.
Readers & Writers Programmes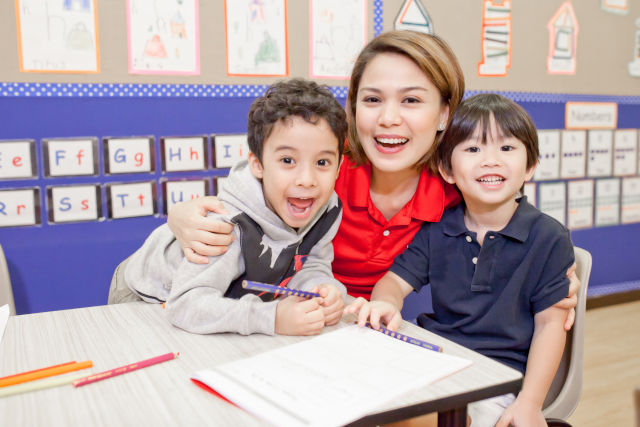 Image credit: Julia Gabriel Centre
I Love Reading (3 to 4 years) – A reading readiness programme which motivates young children to discover the world of print through participating in drama activities.
Let's Read & Write (5 to 6 years) – This programme focuses on improving both the written and oral expression of children by helping them develop an interest in reading and writing through the use of specially selected texts.
Think N' Ink (7 to 12 years) – This highly original programme focuses on key literacy skills (such as comprehension and composition) through a text-type approach, with an increasing emphasis on written responses to stories. Students are gradually guided through creative composition and functional writing, developing their enthusiasm for the process of each genre, simultaneously building their confidence as writers.
The importance of getting a head start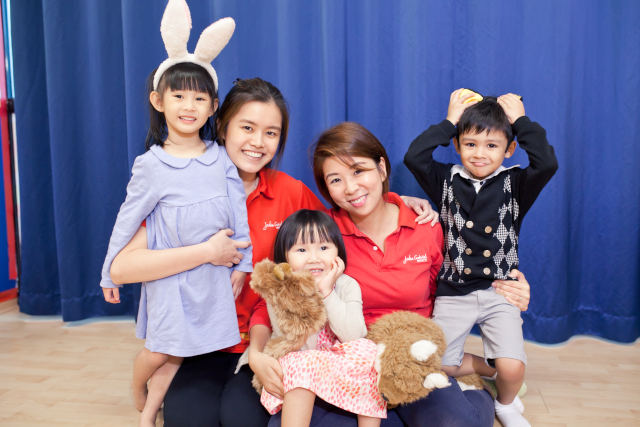 Image credit: Julia Gabriel Centre
Communication is the basis of human interaction and effective communication is one of the most important life skills one can pick up. With its unique EduDrama® philosophy incorporated across Julia Gabriel Centre's programmes, students get to hone many of these valuable life skills, such as public speaking, presentation skills, persuasive skills, confidence and thought expression.
Establishing a firm foundation of effective communication skills during a child's formative years is crucial to developing positive relationships, confidence and an enjoyment of lifelong learning. With its team of over 200 skilled professionals comprising teachers of voice, speech, drama, literature, early childhood education and music, parents can be certain that their children are in good hands.
As a leader in drama, communication and literacy programmes, Julia Gabriel Centre maximises the potential of every child.
To experience EduDrama in action, visit juliagabriel.com for more information about the programmes.
This post is brought to you by Julia Gabriel Centre.
By Jasmine Chua.
---

* * * * *
Like what you see here? Get parenting tips and stories straight to your inbox! Join our mailing list here.
Running a service or business targeted for parents? Reach out to a wider audience in our Best Enrichment Classes compilation. Leave your contact details here and we will get in touch with you.