In a world with over 1 billion Mandarin speakers, effective communication in Mandarin and an understanding of Chinese culture is key. How can your child develop a passion for learning Mandarin, along with a deeper appreciation of Chinese culture?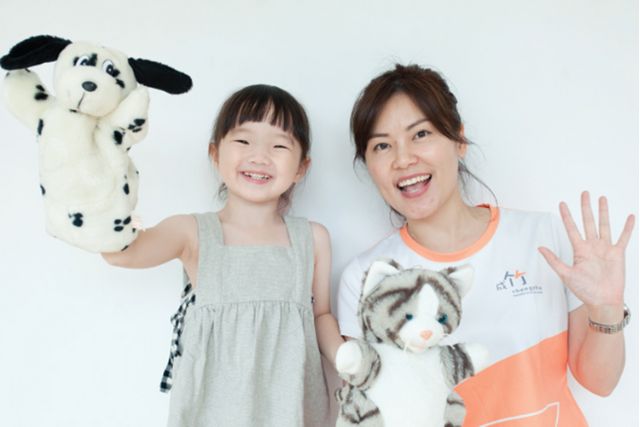 Chengzhu Mandarin Centre offers a wide range of award-winning Mandarin enrichment programmes, tailored for children aged 6 months to 12 years, designed to equip them with effective and expressive Chinese communication skills.
Creating Confident Communicators: the Power of Interactive Learning
Chengzhu Mandarin Centre understands the value of learning through meaningful experiences. That's why its curriculum is delivered through EduDrama®, a unique teaching methodology that creates optimum learning conditions, combining drama with highly engaging elements that include positive communication, clear learning structures, an enabling environment, and mindful educators.
Creative activities such as storytelling, music and movement, word games, role play, puppetry and traditional Chinese arts and crafts, captivate children's imaginations and curiosity to learn because they feel actively engaged. Empowering children as early as possible through this model of positive interactive learning creates a solid foundation for a lifelong journey of Chinese language and culture exploration.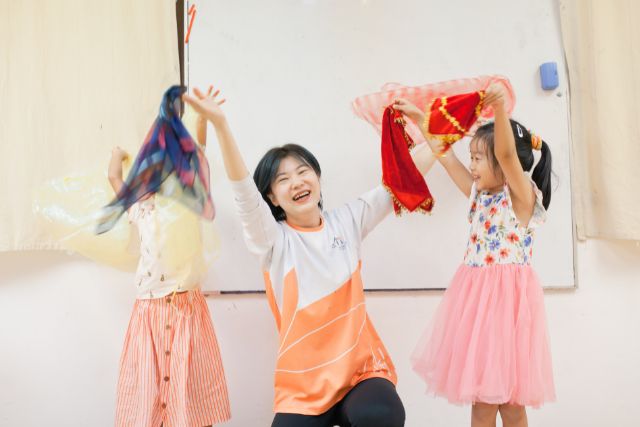 What programmes does Chengzhu Mandarin Centre offer?
1. Early Learning Programmes: Nurturing Curious Minds (6 months to 3 years)
At Chengzhu, learning starts even before your child can walk. Adult-accompanied Early Learning Programmes cater to infants as young as 6 months, to toddlers up to 3 years old.
PlayNest (6 to 18 months) and PlayClub (18 months to 3 years) provide a stimulating environment where children and caregivers bond over music, puppets, free play, art and craft, stories, and snacks. As children explore, discover, and engage, their language development is nurtured in the most natural and joyful way.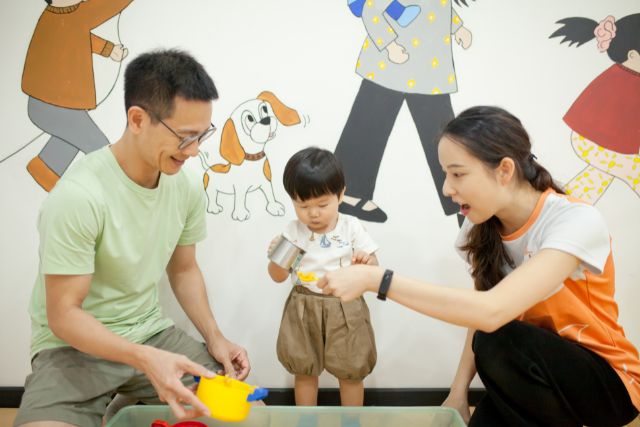 PlayClub Independent (18 months to 3 years) supports your child's transition from adult-accompanied programmes to independent preschool, and is particularly beneficial for self-reliant toddlers. Guided by early childhood educators, children explore and discover autonomously through activities like gross motor play, construction, sensory and dramatic play.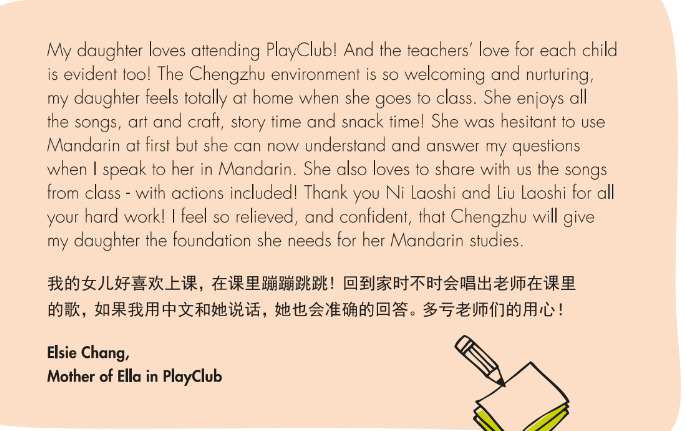 2. Foundation Years Programmes: Building Confident Language Learners (Nursery 1 to Kindergarten 2)
Two programmes – Language Learners and Chinese Cultural Arts – ignite your child's love for Mandarin while developing language proficiency. Children embark on a journey of discovery through engaging activities such as storytelling, drama, role play, traditional music, folk dance, and visual arts.
The result? A rich vocabulary, deep comprehension and a strong language foundation that readies them for the MOE Primary 1 Chinese curriculum.
3. School Years Programmes: Elevating Fluency and Creativity
Chengzhu's School Years Programmes are designed to empower students as confident Mandarin speakers and writers, to excel in the Ministry of Education's Chinese curriculum.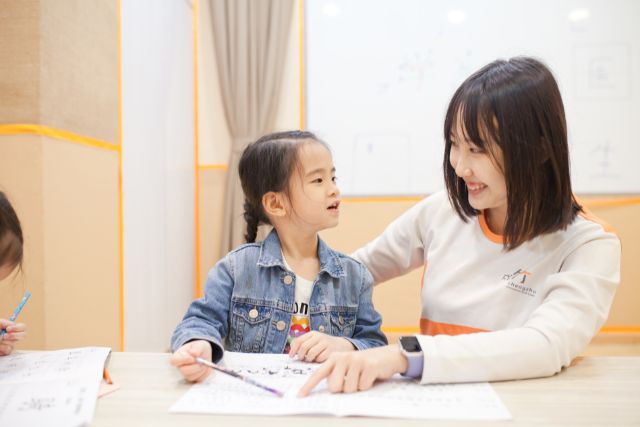 The Creative Writing programme (Primary 1 to 4) hones creative thinking through literature and picture analysis, oral composition and vocabulary building, and creative writing exercises.
In addition, Chengzhu's Language Skills programme (Primary 1 to 4) addresses all facets of language learning, i.e. speaking, listening, reading and writing, preparing children for effective communication in and out of school.
For older students (Primary 5 to 6), the Mandarin Expressions programme boosts children's creative writing, comprehension and oral skills, setting the stage for PSLE success.
4. Bonus: The Enchanting StoryHouse – A Haven of Learning
Does your child love stories? Step into the StoryHouse – Chengzhu's captivating children's library adorned with vibrant colours and cosy corners.
With over 2,000 meticulously selected books encompassing Chinese culture, your child can embark on exciting literary journeys both at Chengzhu and at home. From the StoryHouse reading loft to borrowing books for home, this is where a lifelong love for reading and Chinese appreciation begins.
TNAP Awards 2023 Spot & Win Icon: ⚽️
Empower Your Child to Begin Mastering Mandarin Today!
Empower your child with strong Mandarin skills and cultural appreciation with Chengzhu Mandarin Centre's interactive Chinese enrichment programmes, passionate educators and nurturing environment, all to set the stage for your child's success – academically and personally.
With multiple locations, including Rochester Mall, Forum, Greenwich V and The Woodleigh Mall, your child's talents will be nurtured by a team of highly qualified, expert educators from China and Taiwan, many of whom are talented dancers, actors and musicians.
Discover Chengzhu Mandarin Centre's transformative Chinese enrichment programmes today at chengzhu.edu.sg or email enquiries@chengzhu.edu.sg.
Brought to you by Chengzhu Mandarin Centre.
By Julia Chan.
---
The New Age Parents – TNAP Awards 2023
Congratulations to Chengzhu Mandarin Centre for being the winner of TNAP Awards 2023 (Education) – Best Interactive Chinese Enrichment Programmes.
Find out who are the other winners of the TNAP Awards 2023 (Education) here!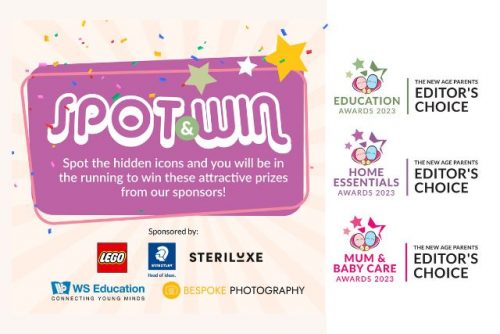 Ready to snag some enticing prizes? Wait no more! Get in on the action with our The New Age Parents Awards 2023 Spot & Win Contest for a shot at winning. Head over to the TNAP Awards 2023 Spot & Win Contest to join in. Best of luck!
#TNAPAwards2023 #TNAPAwards #thenewageparents #TNAPEditorsChoice #sgeducationawards #sgeducation #sgfamiy #sgkids #TNAPgiveaway
* * * * *
Like what you see here? Get parenting tips and stories straight to your inbox! Join our mailing list here.
Want to be heard 👂 and seen 👀 by over 100,000 parents in Singapore? We can help! Leave your contact here and we'll be in touch.