The typical Asian dad leaves for work early in the morning, and doesn't get home till dinner time, or sometimes after the kids go to bed. Any pockets of time spent alone with the kids are few and far between, and such a precious commodity, that the stress alone of wondering what to do with that time can overwhelm you into not doing anything.
And yet, a father's presence and input are vital to your child's development and growth, in all aspects. You may not be able to spend long weekends with your son one-to-one every week, but here are 8 ways you can make the most of whatever time you have together.
1. Get Outside
As long as the sun is shining, there's no reason to stay indoors! Clock in some daddy-time with a jog or some splashing in the pool with your son. Do remember to stick at your son's pace though – circling countless rounds of the track or chalking up laps does nothing for building bonds with your son. Cheer him on in his progress, and teach him a new stroke in the water. Teach your son how to balance on his bike, or how to pedal; help him get the hang of a scooter, and do the slopes with him in style.
2. Visit the Airport
Changi Airport Sunflower Garden
The airport is a great place to bring any kid, really, boy or girl. But especially if your son is a plane lover, he will enjoy a trip to the viewing gallery to watch the planes take-off, scoot on the runway and land. There's also the sky train, which is somehow such a thrill for young kids to sit. And if your son needs to burn off some energy, there are free playgrounds to be found at Terminal 1 and 3 as well.
3. Take the Train
Ride the good old MRT from end to end of our sunny island. Point out interesting landmarks along the way, which your son would probably not have noticed before. Enjoy a steak and fries lunch at the end before taking the train back home.
If you're feeling adventurous and have a weekend to spare, why not have a boys-only overnighter on the train to Malacca? It'll definitely be a weekend to remember!
4. Camp
Relive those boy scouts with your son. Camping outdoors can be a whole lot of fun, and open up opportunities for late night conversations about, well, the bugs and the bogeys. Set up camp at the beach. You can even "camp" indoors – all it takes is a giant sheet in your living room, some artful draping, and a gas stove for ambiance. Don't forget the marshmallows!
5. Water Play
Children's Garden at Gardens By the Bay
Water play is not just for the kids… you can get in on the action too! It's a refreshing way to keep cool and stay relevant, by coming down to play at his level. For younger kids, the Port of Lost Wonder at Sentosa or Children's Garden at Gardens by the Bay are your best options. If you have an older son, you can brave the slides at Big Splash together for a wet and wild thrill! Alternatively, you can plan some water play activities at home.
6. Visit Heritage Playgrounds Around Singapore
Of course, there's a perfectly acceptable playground right next to your void deck, but hey, variety is the spice of life! Check out different playgrounds around the island on weekends – you could even make it a Saturday ritual of sorts! If you're wondering where to start, here's a list of some old-school playgrounds worth a visit. Now's your chance to introduce your child to your own childhood heritage, before such iconic landmarks are a thing of the past.
7. BBQ Under the Stars
Nothing beats having a good grilling session with your son. Show your son how it's done; from arranging the charcoal, to starting the fire, the key is to get him involved. Take this opportunity to teach him about science (why charcoal) and some life skills too (how to tell if the meat is cooked).
If you don't have a BBQ pit at home, you can rent one at the chalets or at the nearest Community Centre.
8. Animal Adventures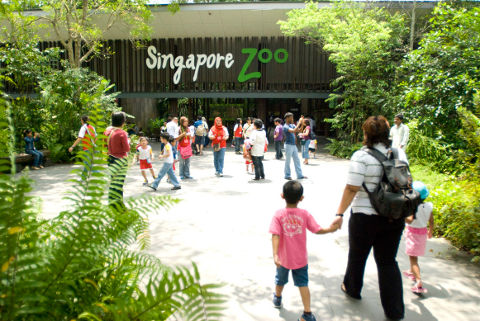 If your son is an animal lover, a visit to the Singapore Zoological Gardens, River Safari or Night Safari is sure to peak his interest. If you're afraid about navigating through the crowds, some less crowded but equally engaging options are to check out some animal farms or riding stables.
Have a roaring good time!
9. Cycling
If your son has not learned how to ride a two-wheeler, free one of your weekends and bring him to the nearby park and rent a bike!
You can try getting your son started on a Learner Bicycle first, before starting on the normal bicycle. Coastline Leisure at Pasir Ris Car Park C has sessions on Sundays for children who are new to cycling. Oh and did we mention, parking is free of charge!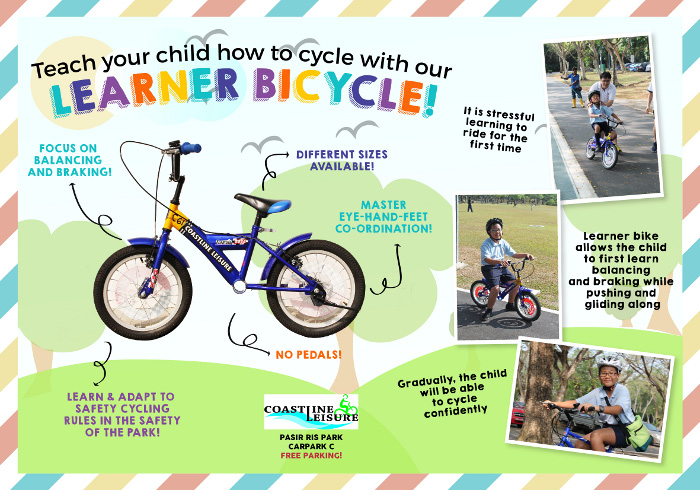 10. Longkang Fishing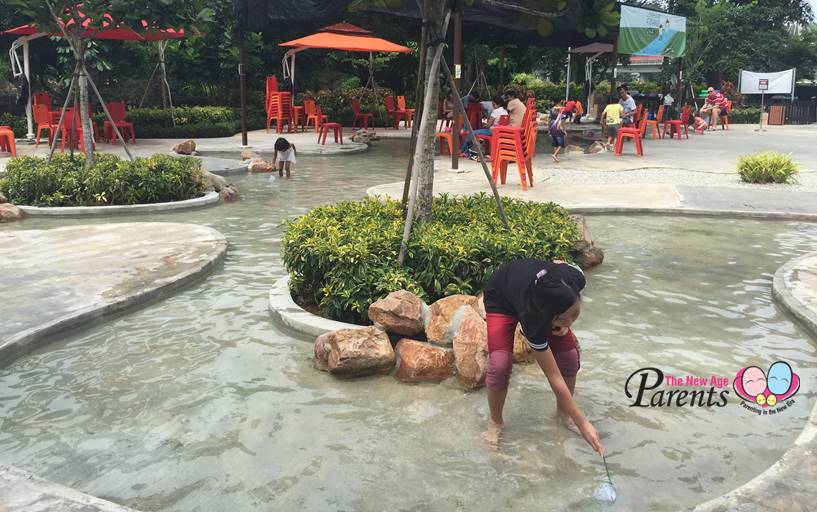 There are quite a few places in modern Singapore where you can still bring your children to experience longkang fishing or kampong fishing. Children, especially boys, will love an hour or two trying to catch that sneaky fish. Check out this list of Longkang Fishing venues in Singapore compiled for you.
By Dorothea Chow.
* * * * *
What other activities do you do with your son? Share them with us in the comments below!
Want to be heard 👂 and seen 👀 by over 100,000 parents in Singapore? We can help! Leave your contact here and we'll be in touch.