1. National Museum of Singapore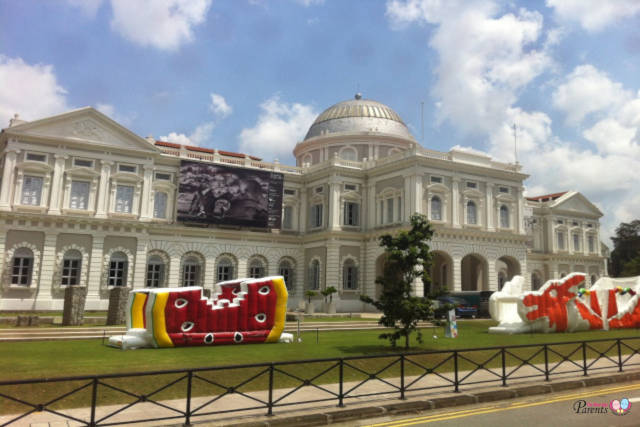 PLAY@National Museum of Singapore
Free admission | For children aged 3 to 7 years old
The National Museum of Singapore (NMS) kicks off the school holidays with the opening of PLAY@NMS, the first dedicated area for young children to take their first steps towards museum-going with interactive exhibits and special activities that encourage learning through play. Inspired by the Museum's collection, your young ones will have the opportunity to express themselves through the various curated programmes that will stimulate their curious minds and tap on their creativity.
A space designed and conceptualized specially to engage the Museum's youngest visitors, PLAY was created to cultivate a greater interest in local heritage and an active museum-going culture among young Singaporeans and families. As one of the first museums in Singapore to introduce a space like this, the Museum worked closely with the Ministry of Education, the Early Childhood Development Agency (ECDA), preschools, parents and children over the years to better understand the whys and hows of introducing young children to heritage education.
Image: National Museum
Where: 93 Stamford Road, Singapore 178897
Website: nationalmuseum.sg
2. National Gallery Singapore
National Gallery Singapore is a new visual arts institution that oversees the largest public collection of modern art in Singapore and Southeast Asia. The Gallery is housed in two National Monuments – former Supreme Court and City Hall—that have been beautifully restored and transformed into this exciting venue in the heart of the Civic District.
Reflecting Singapore's unique heritage and geographical location, the Gallery will feature Singapore and Southeast Asian art in its long-term and special exhibitions. It will also work with leading museums worldwide to co-present Southeast Asian art in a wider context, positioning Singapore as a regional and international hub for the visual arts.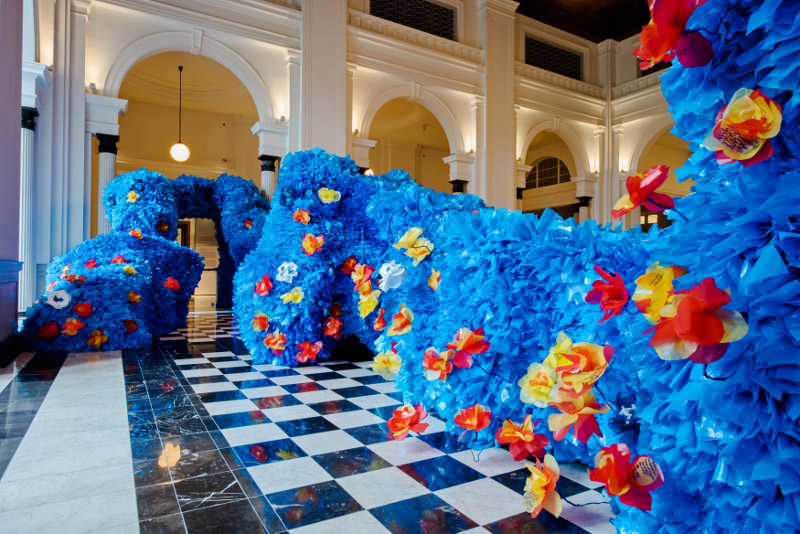 Where: 1 St. Andrew's Road Singa­pore 178957
Website: nationalgallery.sg
3. Peranakan Museum
Explore the colourful world of Peranakans. Watch an exciting performance in the special exhibition, Auspicious Designs: Batik for Peranakan Altars or go on a self-guided trail to discover mythical creatures. Create batik art inspired by objects in the museum or play dress up in a batik shirt or sarong kebaya with the whole family.
Where: 39 Armenian St, Singapore 179941
Website: peranakanmuseum.org.sg
4. Singapore Art Museum
The Singapore Art Museum (SAM) advocates and presents contemporary art practices of Singapore and the Southeast Asian region. Opened in January 1996 as a museum under the National Heritage Board of Singapore, SAM has amassed one of the world's largest public collections of modern and contemporary Southeast Asian artworks, with a growing component in international contemporary art.
Housed in a restored 19th century mission school, the museum draws from its collection and collaborates with leading international museums to present shows covering both local and international art practices, as well as cutting edge art expressions. Contemporary art of the region is given international exposure through the museum's travelling exhibition programme and collection loan.
Where: 71 Bras Basah Road, Singapore 189555.
Website: singaporeartmuseum.sg
5. ArtScience Museum
The world's first ArtScience Museum at Marina Bay Sands is one that celebrates creativity, the experiences of art and science creatives, and their role in shaping society and changing the world. Featuring 21 gallery spaces totaling 50,000 square feet, the iconic ArtScience Museum is also a choice venue for major international touring exhibitions.
Website: marinabaysands.com/museum.html
6. Asian Civilizations Museum
ACM is the first museum in the region to present a broad yet integrated perspective of pan-Asian cultures and civilisations, centering on the cultural heritage of different ethnic groups that originated from. seek to promote a better appreciation of the rich cultures that make up Singapore's multi-ethnic society.
 The Museum's collection therefore centres on the material cultures of the different groups originating from China, Southeast Asia, South Asia and West Asia.
Where: 1 Empress Place, Singapore 179555
Website: acm.org.sg
7. Singapore Philatelic Museum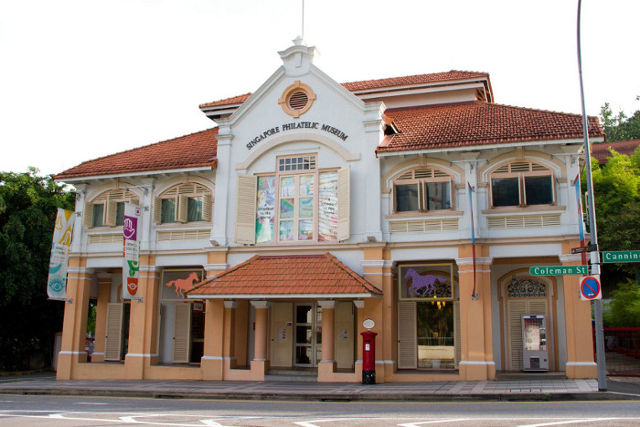 Image: I love Museums Facebook Page
Singapore Philatelic Museum is the custodian and curator of Singapore's treasure of philatelic materials. The museum collections range from stamps and archival philatelic material of Singapore from the 1830s to present day, and stamps from member countries of the Universal Postal Union.
The permanent galleries introduce the world of philately, the world's first stamp, and how stamps are a window to the world – to explore different topics such as science, technology, history and culture. Throughout the year, the museum holds special exhibitions on current topics. Educational activities are organised for schools and members of the public to discover the heritage of Singapore and other countries through philately.
Where: 23-B Coleman Street Singapore 17980
Website: spm.org.sg
8. NUS Museum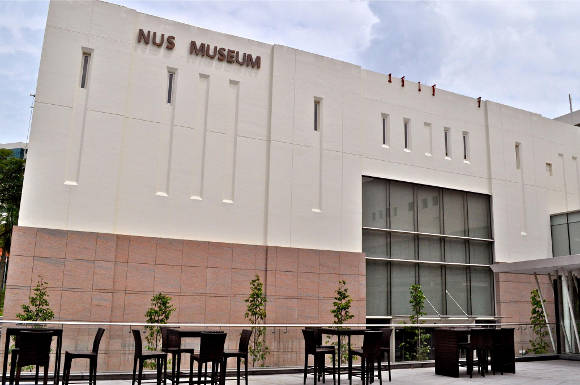 Photo: NUS Museum Facebook
NUS Museum's mission is to actively facilitate the intellectual and cultural life of the NUS community. Focusing primarily but not exclusively on Southeast Asian art and culture, the Museum contributes to and facilitates the production, reception, and preservation of knowledge through collections development and curatorial practice, developing partnerships within NUS, the cultural and heritage industry, and the global knowledge community.
For more information on workshops and activities at NUS Museum, email museum@nus.edu.sg or call 6516 8817 / 6516 4616. workshop fees.
Where: University Cultural Centre, 50 Kent Ridge Crescent, National University of Singapore
Website: nus.edu.sg/museum
9. Our Museum @ Taman Jurong
Image: Jurong GRC website
Singapore's first community museum, Our Museum @ Taman Jurong is an arts and heritage node that celebrates the uniqueness of the Taman Jurong neighbourhood. More than just a place to visit, Our Museum @ Taman Jurong not only brings works from our national collection to our community's doorsteps, it also provides residents with opportunities to give back to the community, be it through co-creating artworks or volunteering at the museum.
Our Museum @ Taman Jurong is a collaboration between the National Heritage Board, Taman Jurong Citizens' Consultative Committee and People's Association. The museum's first exhibition, 'Picturing Home', was curated by the Singapore Art Museum.
Do you remember sending your first letter? Or waiting for the postman to deliver your parcel? Designed for families with children, this educational and interactive exhibition invites you to rediscover yourself through postal stories. You can chart the progress of Singapore and travel around the island through stamps, as well as get an insight into the postal history of Singapore and Taman Jurong. Plus, you get to use your different senses to appreciate the unusual stamps of Singapore!
Where: Taman Jurong Community Club, 1 Yung Sheng Road, Singapore 618495
Website: facebook.com/ILoveMuseums
10. Army Museum Of Singapore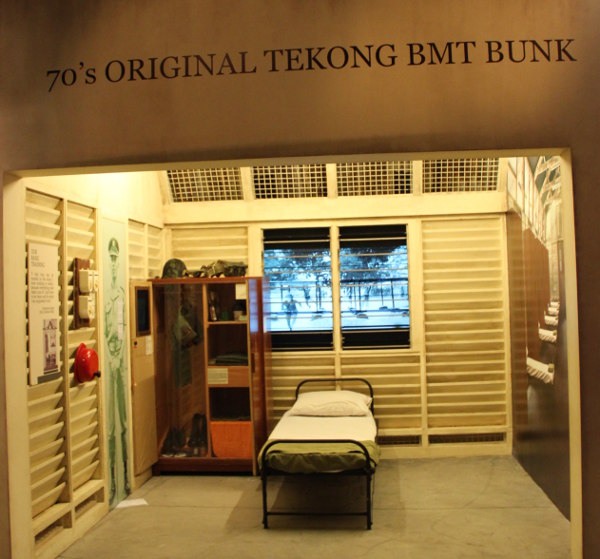 AMS seeks to preserve the heritage of the Singapore Army, as well as to honour the contributions and celebrate the experiences of our nation's soldiers. Through its exhibits, it aims to share stories of ordinary people who have done, or are still doing, extraordinary things.
Where: 500 Upper Jurong Road, Blk 78 #02-25, Singapore 638367
Website: facebook.com/ArmyMuseumofSingapore
11. Singapore Coins and Notes Museum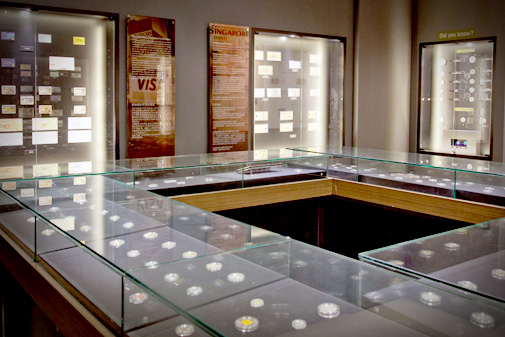 Image: Your Singapore website
The Singapore Coins and Notes Museum, is Singapore's first and only museum dedicated to displaying currency. Through our intimate but novel exhibits, journey through a world of coins and notes from the earliest objects used for barter trade to the latest-cutting-edgy polymer notes.
For more details, call 6222 2486 or email scnm@singaporemint.com.sg
Website: singaporecoinsandnotesmuseum.com
12. Heritage Museum at Singapore Botanic Gardens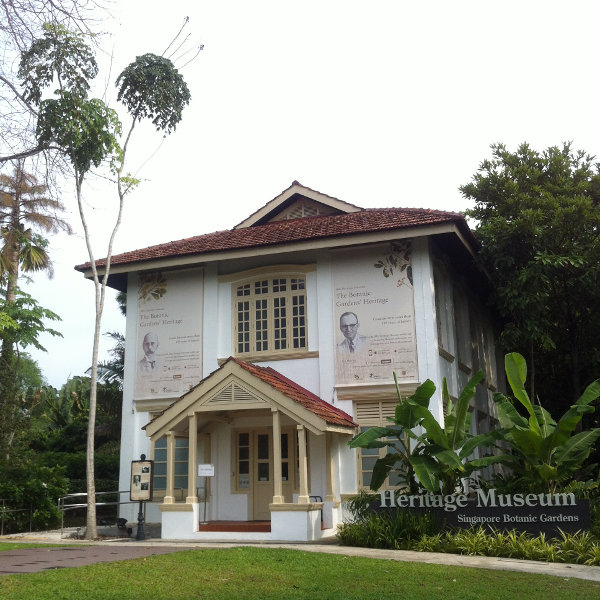 Built in 1921 to serve as the Director of Gardens' office and laboratory, the two-storey building has been designated as an Urban Redevelopment Authority conservation building. This was where Mr Eric Holttum, the Gardens' Director from 1925 to 1949, developed the innovative orchid breeding technique which enabled the efficient production of healthy seedlings in sterile flasks from a hybrid seed. This technique, which is still used today, was a key factor that stimulated thriving orchid industries throughout the region then.
Where: Singapore Botanic Gardens, Holttum Hall (next to Botany Centre in the Tanglin Core of the Gardens)
Website: nparks.gov.sg
13. Lee Kong Chian Natural History Museum
The Lee Kong Chian Natural History Museum is laid out in about 20 zones spread out over two floors. On the ground level, exhibits tell the evolutionary story of the South East Asian region, including a zone dedicated to creatures that used to fly or crawl through the undergrowth.
Where: National University of Singapore – 2 Conservatory Drive Singapore 117377
Website: Lee Kong Chian Natural History Museum/a>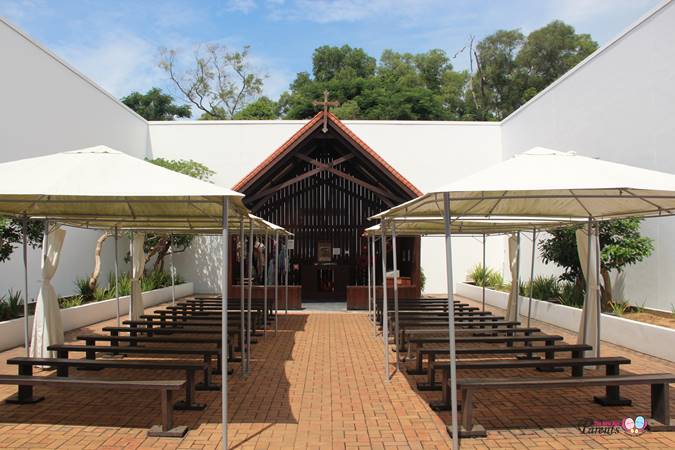 In honouring the spirit and commitment of those who rose from the depths of adversity, the Museum inspires future generations to come and deepen their appreciation of the heroic and inspirational stories that unfolded in Changi during the war. Changi Chapel and Museum is dedicated to all those who lived and died in Singapore, in particular the Changi area, during the dark years of World War II.
Where: 1000 Upper Changi Road North Singapore 507707
Website: Changi Chapel and Museum
15. Reflections at Bukit Chandu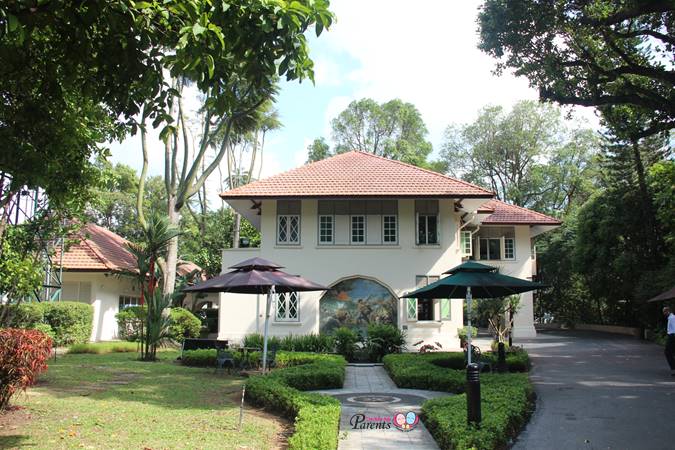 Reflections at Bukit Chandu is a World War II interpretative centre housed in a restored black and white colonial bungalow close to the former battle site – the Battle of Pasir Panjang, where 1,400 brave soldiers from the Malay Regiment heroically defended the last stand against a 13,000-strong Japanese army.
Where: 31-K Pepys Road Singapore 118458
Website: nhb.gov.sg
Which is your favourite museum?
* * * * *
Like what you see here? Get parenting tips and stories straight to your inbox! Join our mailing list here.
Want to be heard 👂 and seen 👀 by over 100,000 parents in Singapore? We can help! Leave your contact here and we'll be in touch.