Note: We have an updated list, read more here: Animals Farms to visit in Singapore.
Living in the 21st century with so much technology accessible to our children, it is easy for them to develop a sedentary lifestyle. Nothing beats going out on an excursion trip with your children to the different farms in Singapore where your children can enjoy nature first hand! Don't be surprised, despite being a small city, Singapore has lots of interesting farms out there waiting for you and your children to explore! So let your adventure begin now!
# Jurong Frog Farm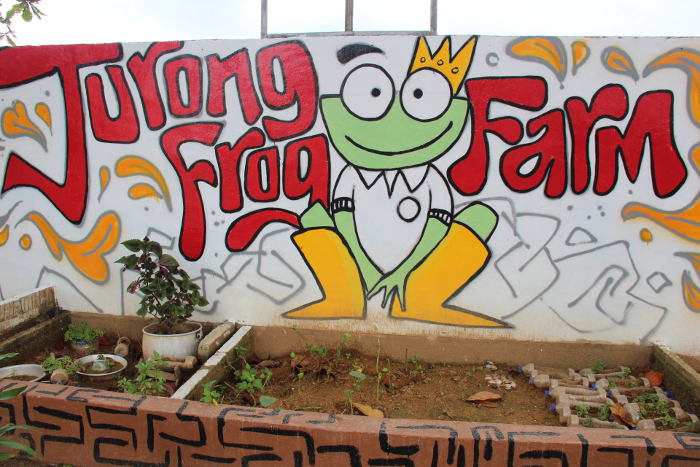 Children can get their hands on the real, big slippery frogs here at the farm! There are four different tour packages where you can join with your children on this farm. Children will get hands-on experience on these fun frog tours, where they get to carry frogs, learn about their habitat as well as interesting activities to keep your family entertained the whole day!
They are open from Tuesday to Sundays (including public holiday), 9am to 5pm.
Address: 51 (PLOT 56) Lim Chu Kang Lane 6, Singapore 718864
Tel: 67917229
Email: sales@jurongfrogfarm.com
Website: www.jurongfrogfarm.com.sg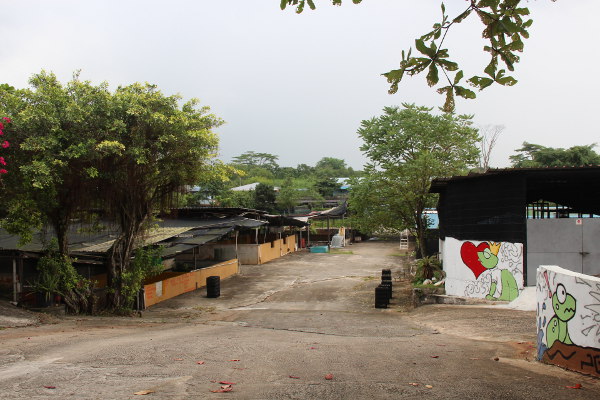 # Hay Dairies Pte Ltd (Goat Farm)
Hay Dairies is the only livestock farm in Singapore. Children will get to view the process of milking goats in the goat farm. There will be short tours provided to bring the family around the farm. Take note that the milking of the goats is from 9am to 11am! There will be milk and souvenirs for everyone to purchase at the goat farm.
Families and individuals of a group less than 20 people can visit the farm anytime between 9am to 4pm, prior bookings are not required. However, if there are more than 20 people visiting the farm, it is considered a large group, thus an entrance fee $3.21 will be charged to each person (child/adult). This will include a 200ml milk, a souvenir and a 20 minutes orientation on goat and milk. All bookings have to be done over the phone.
They are open from Monday to Sunday, 9am to 4pm.
Address: 3 Lim Chu Kang Lane 4, Singapore 718859
Tel: 67920931
Email:jhay@haydairies.com.sg
Website:www.haydairies.com.sg
# Aero-Green Aeroponics Farm
In Aero-Green Aeroponics Farm, children get to see how vegetables grow and learn more about high tech farming. Aeroponics is a unique method of growing plants where the roots of the plants are suspended in the air. Children will get to see vegetables such as cherry tomatoes, eggplants, lettuce and many more at a close distant! Families will get to watch video on aeroponic technology before embarking on the tour around the farm. There are fruits and herbs grown in this farm too!  For a large group (more than 9 people), the entry fee will cost $4 per person. For a group that are lesser than 9 people, it will cost $6 per child and $10 per adult.
The farm is open from Monday to Sunday, 9am to 5pm.
Address: 260 Neo Tiew Crescent, Singapore 718899
(directly opposite to Sungei Buloh Wetland Reserve)
Tel: 67924298
Email: enquiries@aerogreentech.com.sg
Website: www.aerogreentech.com.sg
# Mushroom Farm (Mycofarm)
Mycofarm is the only farm in Singapore that specialises in growing mushrooms. Through guided tours, children will learn about the lifecycle of the mushrooms as well as harvesting and packing of the different kinds of mushrooms. In Mycofarm, Shiitake and Oyster mushrooms are cultivated on logs where the temperature is between 15 to 20 degree. It will be a great experience for children to see how mushrooms are grown as well as to taste mushrooms being cooked on the spot! Parents can purchase fresh mushroom sold from the farm! Prior booking is required for group tours, it will cost $5 per adult and $3 per child.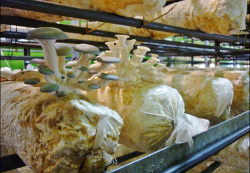 They are open every day, including Sunday and public holidays, from 9am to 6pm.
Address: 9 Seletar West Farmway 5, Singapore 798057
Tel: 67730377
Email: info@mycofarm.com.sg
Website: www.mycofarm.com.sg
# Lian Wah Hang Farm (Bird Farm)
In this bird farm, children will be introduced to the life cycle of quails, chickens and ducks. They also get to learn about farming. There is live bird exhibit with chicks, quails and other game birds. Parents will have a fun time bonding with their children through hands-on activities such as peeling the shells of bird's egg.
Update: Lian Wah Hang is no longer open to the public.
Address: 5 Lim Chu Kang Lane 6F, Singapore 718918
Tel : 67921366
Email: unclewilliam@unclewilliam.biz
Website: www.unclewilliam.biz
# Bollywood Veggies
This farm offers locally grown vegetables which do not use chemical fertilisers or pesticides. Children will get to see plants such as aloe vera, bitter gourd, bottle gourd, lady's finger, pumpkins, long beans and many more. There is also a wide range of herbs and unique fruit trees such as crystal fruit. There is also a food museum within the farm where children can learn through guided tours on the history of food. There is also an eating place called Poison Ivy Bistro where families get to enjoy fresh food from the farm. Cooking classes are also available for parents to sign up. There are many different kinds of guided tours offered by the farm. More information is available on their website.
They are open from Wednesday to Sundays (including public holidays), from 9am to 6pm.
Address: 100 Neo Tiew Road, Singapore 719026
Tel: 68985001
Email: bollyveg@singnet.com.sg
Website: www.bollywoodveggies.com
# Mainland Tropical Fish Farm
In this fish farm, children will get to see Arapaima, the largest freshwater fish in the world! Besides that, there are also many different other fishes such as stingrays, red and silver arowanas, huge catfishes and freshwater prawns. Children will be engaged in many interesting activities happening in the farm such as "longkang fishing" and "Live Prawn fishing" where children get to keep the fishes and prawns that they catch. Parents can also go to the fish spa therapy available on the farm.
This farm is open daily from 8.30am to 7pm.
Address: No.1 Pasir Ris Farmway 1, Singapore 519352
Tel: 62873883 | 65843643 | 65812550
Email: enquiries@mainlandfishfarm.com
Website: www.mainlandfishfarm.com
Did you know that Long Kang Fishing is a popular activity back in the 1960s-70s? "Long Kang", which means drain in Hokkien, involves catching small fishes such as mollies or guppies from small drains. Back in the kampung days where children often played in the great outdoors, "Long Kang" Fishing was a usual sight especially during rainy days where the "Long Kangs" would be filled to the brim with fishes. Discover the favourite past time of the olden days and head down with your kids to engage in a memorable experience!
Website: www.yihufish.com
# Viknesh Dairy Farm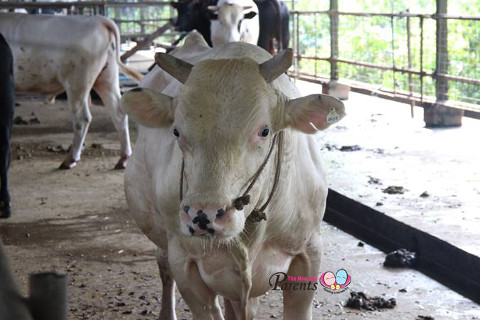 Do you know that there is actually a cow farm in Singapore? Viknesh Dairy Farm is located at Kranji countryside near Lim Chu Kang.
For more information, visit Viknesh Dairy Farm
Information on the below farms coming soon, so stay tuned!
# Long Kuan Hung Crocodile Farm
Founded in 1964, the 50-plus-year-old Long Kuan Hung Crocodile Farm (农光行鳄鱼场) is located at Neo Tiew Crescent near Sungei Buloh Wetland Reserve. Its facilities includes it's own breeding pond, hatchery, pens, abattoir, tannery and R & D.
# Crab Farm
# The Animal Resort
# Thow Kwang Pottery
# Kin Yan Agrotech
# Urban Farm & Barn
By Chia Yi Wen and PH.
If you find this article useful, do click Like and Share at the bottom of the post, thank you.
Like what you see here? Get parenting tips and stories straight to your inbox! Join our mailing list here.