Once you become a mum, it's hard enough to get a simple home-cooked meal onto the table when you have at least one pair of little hands vying for your attention! As for baking, that's a whole other ball game together, because you have to measure out exact quantities of various items before putting the bun in the oven. So it's no mean feat that these some mothers have managed to put their passion into action and started their very own home baking business.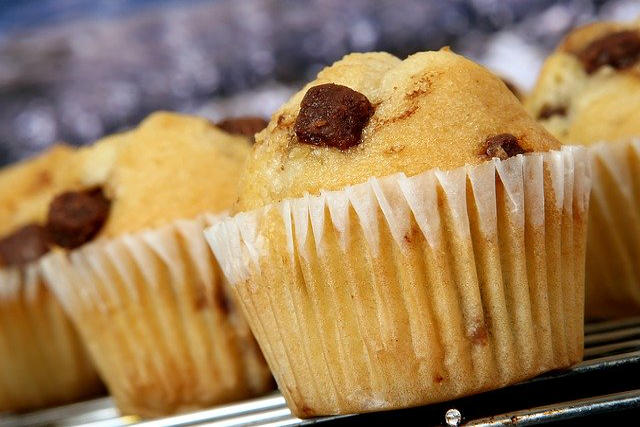 Our first mum, Clydia, loves the "rustic simplicity" of unadorned breads, cookies and pies. We asked her to share how she manages to juggle business and family, and what inspired her to get started on these ventures in the first place.
Happy Home Baker #1: Clydia Mak, 29
1. What made you decide to start a home baking business?
My husband and I were planning to leave our previous jobs in a non-profit organization. He was transiting to work in our church, while I was going to be a SAHM, but we were going to be financially tight as a result of the job change. I had previously sold my baked goods to help raise funds for *RADION International, which helped me suss out market demand for my goods in a way. At the same time, I often gifted my baked goods to friends so as to 'share the fats', as a friend would say! And – this sounds so cliché but it's true – but I find joy when people like what has come out of my kitchen. Who wouldn't, right?
So there were a few factors involved in the decision. My husband was the trigger I think. As we stared at our finances, he said in true Singaporean fashion "Go sell your baking lah". This gave me the courage to make the decision of starting a home baking venture so that I can continue to care for my sons full-time. The latter is a personal conviction of mine; I want to be at home to care for them instead of sending them to childcare.
2. What are some of your favourite bakes?
I like variety, so I have done all sorts of cupcakes, breads, pies, tarts, cakes and cookies. Honestly speaking, my baking is nothing fancy, but several items have been very well-received by my customers and friends, namely my lemon cupcakes (with homemade lemon curd), chocolate cake, earl grey shortbread cookies, french apple tart, apple tart with cream cheese filling, and banana bread. I do prefer a rustic (homemade look) style in my baking, but I am working on making my products more aesthetically appealing!




3. How do you run your household and a business at the same time?
It definitely isn't easy. On days that I try a new recipe or have to meet an order, I pray really hard that the boys will cooperate. Of course, there are days where they don't, and I try my best not to lose my cool just because things do not go my way. I am thankful they like each other's company and my elder boy likes to help around the house despite being only 3 years old.
I try to be efficient in planning my time and household chores but I have my bad days… Sometimes I compromise and 'dabao' our lunch/dinner from the nearby food places, just so that I can get some other chores done. There have been times that I have to sacrifice sleep in order to meet orders, like baking until 2am!
4. What are some of the challenges you have faced so far?
Initially, I was very skeptical that people would want to buy my baked goods. A girlfriend of mine is my go-to taste tester, and she has been a great help in providing constructive feedback to me. She was also the one who encouraged me to sell my baking!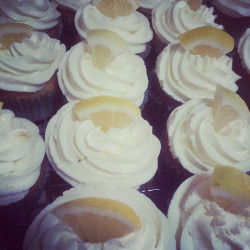 Circumstances and finances have meant that I was not able to pursue the baking classes that I wished to go for, so whatever baking know how and skills I have gained have largely been self-taught. Actually, I started out by trying to bake bread when my elder boy was really into it at one stage. (I know, it's crazy right, who attempts her first bake by making bread??) My confidence level fluctuates at times, and with baking, it really is so much about practicing. It is both a science and an art, of which I have barely scratched the surface.
But the sense of accomplishment after succeeding at a new recipe or having positive feedback from customers and friends always goes a long way. My boys are very keen guinea pigs of my baking so that definitely helps!
My business is still in its initial, experimental stage, and I'm learning a lot and fine-tuning how I do things along the way. It's definitely a huge leap of faith! Young entrepreneurs who have their own bakeries (eg. Maple & Market) are my inspiration! Sometimes I wonder if I would have had the courage that they have had, to enter the F&B business one day…
5. What do you like about running Happyness is Homemade?
I like that I can do this at home as I watch my boys grow. The little moments and the milestones they go through each day are things I do not want to miss. I like that I can try different recipes and that I can customize orders according to what the customer specifically requests (eg. Two large tubs of earl grey shortbread, totalling 1kg in weight, for a customer whose grandchildren had hoarded the previous two tubs that she had ordered.) I like that people are delighted to eat what I bake.
Link up on Facebook here.
⇒ Related Read: Mothers Who Bake: Happy Home Baker 2
*RADION International is a Christian relief and development agency based in Thailand that is dedicated to serving vulnerable communities through work-skill training, education, child rescue and rehabilitative care.
By Dorothea Chow.
If you find this article useful, do click Like and Share at the bottom of the post, thank you.
Like what you see here? Get parenting tips and stories straight to your inbox! Join our mailing list here.