In this six part series of 'Raising A Wholesome Preschooler', Kristie Lim, Principal & Co-Founder of Mind Stretcher Education Group shares with us what encompasses a wholesome preschooler.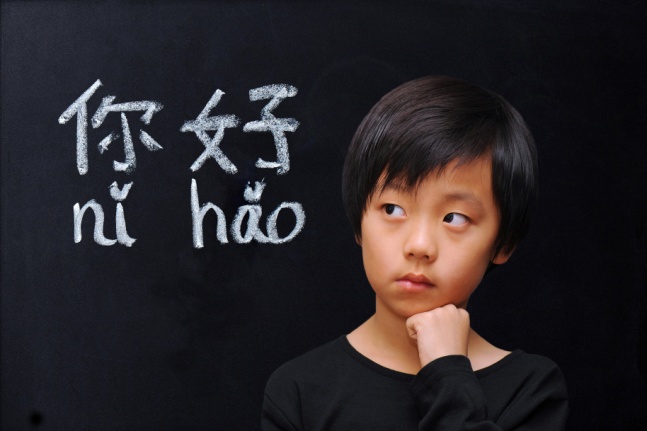 Though English is the lingua franca of the world, in a time of rapid modernisation and globalisation, it has become increasingly important to broaden our perspectives and world views, master other languages, and interact with people across different cultures and backgrounds. Today, people from all around the world are seeing the need to increase their proficiency in languages used in other markets in order to stay competitive. While most only realise this when they enter the workplace, it is undeniable that learning a new language at a young age not only makes eventual mastery of it easier but also opens up many doors of opportunity for them later on.
Our Singapore government possesses great foresight. The education landscape in Singapore provides opportunities for students to learn the English language and mother tongue proficiently. Be it Mandarin, Bahasa Melayu or Tamil, these will come in very useful on the global stage. China and India are world economic powers. Singapore is surrounded by neighbours that use Bahasa Melayu as their official language. Being able to speak their language will put us in good stead in business dealings.
When I was bringing up my children, I wanted to enroll them in a pre-school that placed heavy emphasis on the Chinese language as we speak English at home most of the time. Unfortunately, there were none then. Immersing my children in weekly Chinese enrichment classes helped a little. However, the love of the language was not easy to inculcate in them. Like many children from English-speaking families, learning the Chinese language was an uphill and tedious task.
Exams were hair-tearing experiences. Though my eldest son got an A1 in his GCE 'A' level examinations, he did it through sheer hard work by memorising model compositions. Getting the 'A1' on his result slip was like a 'mission impossible, successfully accomplished'. He thought that would be the last he would ever see of the Chinese language. How grossly wrong was he!
When he went to the United States for his university education, he saw that many westerners were scrambling to sign up for Chinese classes. They knew that mastery of this language would put them ahead of their peers when they started work. It was then that he realised it would be embarrassing if he, as a Chinese, is unable to speak proficiently in his mother tongue. Since then, he has decided that he would read Chinese books on topics that interest him.
Many parents would agree with me that it is difficult to convince our children, from young, of the importance of learning their mother tongue well on the basis that it would come in useful in the future. Recently, I spoke to a very experienced Chinese language teacher from one of our top secondary schools. She is from China but has been teaching in Singapore for the past 20 years. She shared that the reason our local students do not appreciate the Chinese language is that they do not see the need to use it at all. They have this simplistic thinking: "The world is so BIG; I don't have to work in China at all or I will choose an occupation that does not require me to use the Chinese language." As seen from my son's experience, how wrong such thinking can be!
Exposing a child as early as possible to a second language would make them less prone to rejecting using the language as they grow up. In addition, having a conducive environment is a very important factor for successfully learning a language. Had I been able to find a pre-school for my children that allowed me to choose the medium of instruction, I believe they would have had a greater appreciation for the Chinese language and become more proficient in it in their later years in school.
MM Lee had commented before that there is a need for pre-schools that allow parents to choose between curriculums that are structured with either English or mother tongue as the primary medium of instruction. Echoing this sentiment, Mind Stretcher will be starting pre-school programmes on weekday mornings that allow parents to do just that!
This would plug the gap and enable children to be proficient in both languages, whether they come from an English or Chinese-speaking background.
Raising A Wholesome Preschooler Series
Part 1: What Makes A Wholesome Preschooler
Part 2: Vocabulary and Phonological Awareness
Part 3: Word Recognition
Part 5: Public Speaking And Confidence Building
Part 6: Character Building & Moral Education
By Kristie Lim, Principal & Co-Founder of Mind Stretcher Education Group.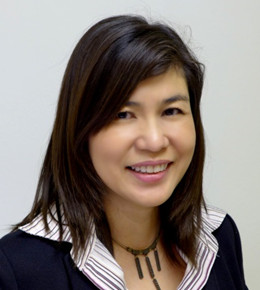 Kristie is a double-degree holder from the National University of Singapore and the University of London. She is both a trained accountant and a lawyer and holds a Certificate in Early Childhood Education. Since leaving the legal profession, she has immersed herself full-time in Mind Stretcher. Besides being in charge of operations, she also helps develop the curricula for Science and Mathematics. Her eldest son is the 2012 President's Scholar and a very outstanding all-rounder and perennial prize winner at Raffles Institution and the very prestigious Wharton Business School.
For more information, go to www.mindstretcher.com.
This article was first published in The New Age Parents e-magazine.
* * * * *
Like what you see here? Get parenting tips and stories straight to your inbox! Join our mailing list here.
Want to be heard 👂 and seen 👀 by over 100,000 parents in Singapore? We can help! Leave your contact here and we'll be in touch.