Today's academic landscape has become more competitive and it is different from the past. As such, some children find themselves swimming or sinking as soon as they are old enough to embark on their academic journey. Such change has brought about parents' involvement on many different levels. In fact, without such parent participation, some children will find themselves in seriously, disadvantaged situations.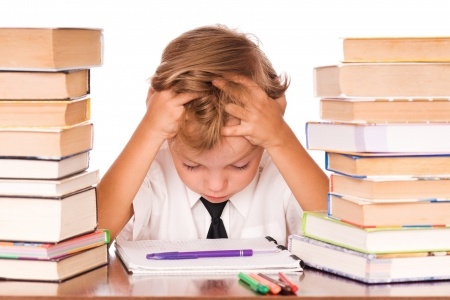 Stress Can Add Up
Generally, anxiety, expectations, and stress are associated with examinations. Such factors can add unnecessary pressure for the children and sometimes, such influences can result in some giving up on themselves. Maturity, perseverance, personalities, and other aspects ultimately determine if the child goes in the right direction but in reality, not every child has this critical mix to move forward. Every child copes differently but guidance is undeniably essential, and parents can definitely help their children manage in many ways.
What Can Affect A Child's Ability?
There are many things that parents can do that would not add to their stress. Some solutions pertain to guiding the child to maintain healthy lifestyles or habits as these will ensure their well-being. Others relate to helping the child develop or adopt more efficient study strategies or processes overtime to ensure that they achieve the maximum. Finally, parents can also ensure that the environment is conducive for studying (without having the child to leave the house to go elsewhere).
Are you relieving exam stress for kids or are you guilty of over-stressing your kids? Here are 11 things you can do to NOT stress your kids.
1. Understand the child's limit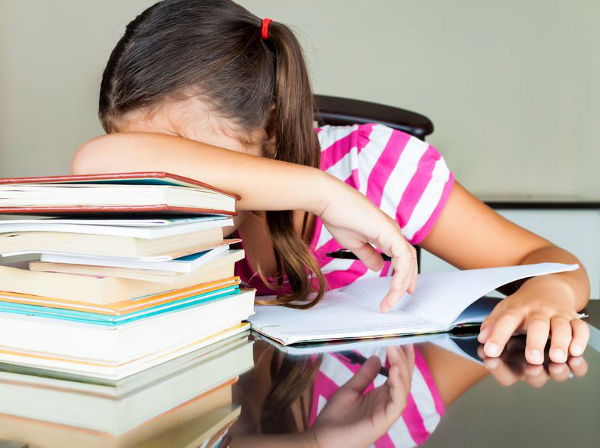 Parents must be able to understand their children's academic limit, and thereafter set a realistic expectation for their potential achievement. This expectation should remain consistent for the academic year. Parents must not overly pressurise their children, especially during the examination period. Instead, they should focus on strategizing and guiding their children throughout or whenever challenges arise.
2. Provide meals
Some children are left to take care of themselves during regular school days, and they have to allocate time to buy their lunches before or after school. Sometimes, they struggle with preparing for school and getting daily meals as their working parents are not able to help them. Relatives or family members can help these children who are experiencing such difficulties during exam period – they can assist by getting meals ready for them.
3. Ensure sufficient sleep
Parents should encourage their children to go to bed early especially during the examination period. Sleep is important as it ensures a proper mind and body development. Sleep deprivation can create stress, and affect temperament and learning. Also, sleep recharges the brain, and it can help to keep the child alert.
4. Allow the child to rest
Children cannot study continuously just like adults cannot work ceaselessly. Rest can ensure efficiency and productivity so parents must ensure that they provide their children with such critical rest. A quick game, music or snack break should be allowed for the children. Parents must realise that their children are not machines, and they need rest and replenishment just like any human beings – without such rest, children would not be able to accomplish much.
5. Be realistic about online gaming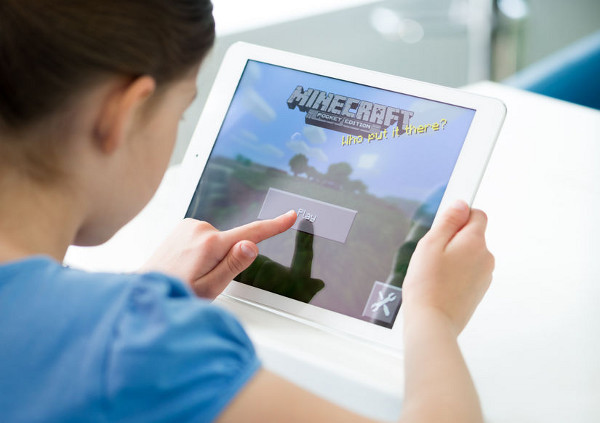 Online gaming can become an unavoidable issue for parents. Peer influence has a definite impact even if the parents try to block their children from online gaming. Hence, parents must ensure that they set boundaries right at the beginning. What is the allowance during leisure time and examination period? Stress can result when conflicts arise due to disagreement, and having such a struggle may not be appropriate during examination time.
6. Teach the funnel process
The overall information will always appear overwhelming in the beginning for any child. Without guidance, some children would simply stay lost, get discouraged and give up trying their best. Parents must seize opportunities to guide their children to sift through a large amount of details and search for critical information to retain. This is a process that must be consistently taught. In due time, the child will understand the logic and he/she will find such process beneficial.
7. Ensure an accurate content focus
Parents should encourage their children to identify the important content. Instead of being lost in the entire chapter, children should be guided to identify such critical content. In addition, parents should highlight the importance of analytical learning or understanding versus committing the content to memory.
8. Be able to handle the first level
Parents can assist the child to find help in understanding difficult questions, topics or chapters. Children who find themselves unable to cope at this first level will usually lose interest after some time. As such, this first base can become an obstructing hurdle for them.
9. Distinguish the approach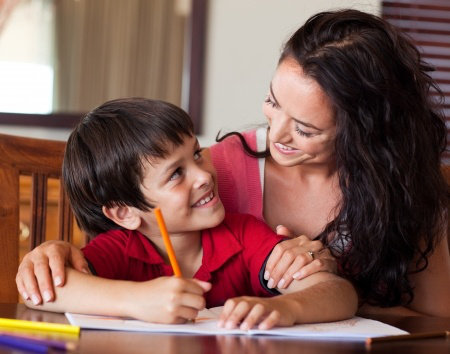 Parents can help children to understand why they should approach tests and exams differently. Tests are usually associated with fewer chapters while examinations are linked to more topics. As a result, children should be guided to focus on critical chapter summaries (instead of spending substantial time at the chapter level during examination time) as this may be the most efficient way to handle examination.
10. Ensure minimum distraction
Family members can work together to ensure that there is minimum household noise or distraction during this period. They should be mindful of any arguments, celebrations, television watching as these activities can create potential disturbance for the children.
11. Provision of a study space
Parents must make provision for a quiet corner or room for their children to study. This is the basic requirement for children to deal with examination challenges. Allocated spaces are critical for the children to manage their progress. Children would become very distracted and disoriented if they have to move consistently from one spot to the next.
By Caroline Yeung.
Caroline has over 18 years of communication experience and she has worked with technology and consumer companies. Her recent interest in Early Childhood Education has led her to work towards a certificate from The UCLA Extension in California. Caroline's previous teaching experience also came from working with junior college and polytechnic students in Singapore.
If you find this article useful, do click Like and Share at the bottom of the post, thank you.
Like what you see here? Get parenting tips and stories straight to your inbox! Join our mailing list here.