Being a parent means juggling between countless of activities, chores and tasks. Sometimes, you wish that life can be made easier for you. Well, of course it can! Now, strike a balance between the different tasks on hand – caring for your child, making time for your family and organizing work-related details or information.
Check out these useful smartphone apps that will make life so much easier for you. Life is good!
Apps to engage your child:
1. Frozen Free Fall (Free)
Get ready to be inspired by the highly loved Disney animated film – Frozen! This epic puzzle matching adventure in the Kingdom of Arendelle, will have your kids join Anna and Elsa, and more of their favourite characters on a journey to slide and match hundreds of icy puzzles!
2. Maleficent Free Fall (Free)
This all-new match 3 puzzle-adventure is inspired by Disney's epic live-action film Maleficent, where your kids will get to embark on a spectacular journey with exciting and challenging objectives! Beginning their first chapter as young Maleficent, they'll have to switch and slide the board of enchanted gemstones to create matches of 3 or more, triggering cascading combos and discovering many other mysterious surprises along the way!
3. Kids Story Builder (Free)
Let your little ones' imagination run wild as they create their own exciting and personalized stories using real photos and voices! Use the camera to get the visuals whilst recording their interpretation of the photo, type up what was spoken and playback the story for repeated laughs!
4. Kids Movies (Free)
Here's a top kids app for your kids! They can now play their all-time favourite full-length kids movies, and watch them on-the-go! New movies and videos are regularly added, and videos can even be downloaded for offline viewing!
5. DreamWorks Dragons Adventure (Free)
Be catapulted from the real world into the fantastic world of How to Train Your Dragon 2! Help Hiccup and Toothless rescue captured dragons from evil dragon trappers by completing quests around the globe, and soaring over familiar landmarks and roads in your own neighbourhood by taking the game on the go. Experience the thrill of flight with intuitive gyro controls, and learn how to train your own dragon!
Apps to make work easier:
6. Mint (Free)
Manage your finances from anywhere with Mint! It pulls in all your personal finance accounts into one place, so you can track your spending, create a budget, and save more.
7. OneDrive (Free)
OneDrive is the one place for everything in your life! Easily store and share photos, videos, documents, and more. With OneDrive for Windows Phone, you can easily get to, manage and share files on the go!
8. Bing Travel (Free)
Booking family travels or headed to a work conference? Bing Travel can be your next ultimate travel companion, from inspiration to destination! Use the app to help book your trip, as it gives you the best combination of destination info and travel tools to help you plan and book a trip, all from your phone!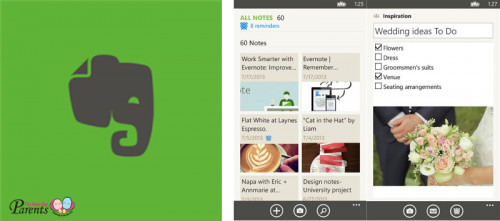 9. Evernote (Free)
Evernote is perfect for use, in both your personal and professional life for notes and planning. You can even add photos and filter your notebooks by topic, and it'll help you remember and recall anything that happens in your life!
Apps for family life and personal time: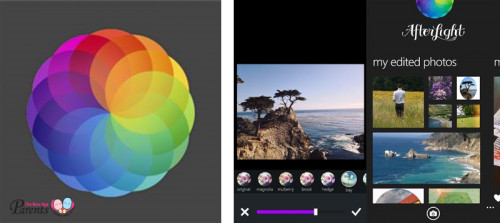 10. Afterlight ($0.99)
Capture images of family time and edit it with Afterlight, the perfect image editing app for quick and straightforward editing. With 57 filters, the simple design, paired with powerful and snappy tools, will give you the look you're looking for in seconds!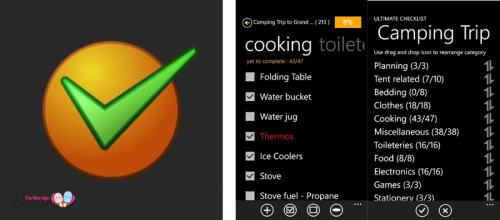 11. Ultimate Checklist ($1.99)
Use this fully configurable checklist/planner pre-loaded for 52+ different occasions when planning get-togethers with family and friends!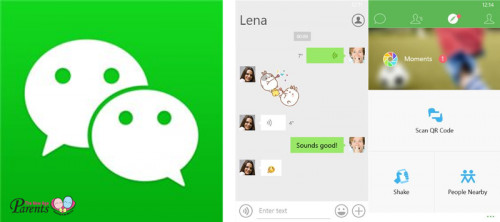 12. WeChat (Free)
Keep in touch with your family and friends, no matter where you are! With WeChat's free texting, voice messages, and video calls in your pocket, you can always contact them at any time as it is fast, reliable, private, and always on.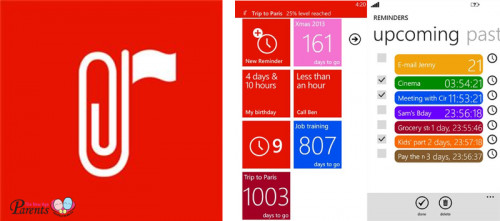 13. Reminders (Free)
Reminders is here to help you keep track of all those events and deadlines that you need to remember on a daily basis, and you'll be alerted right on time. You can create unlimited reminders, all of which are stacked in a beautiful, crisp and colourful list, and jotting down tasks is now more fun and easier than ever!
Apps available in Windows, Google Play and Apple Stores:
Afterlight
Frozen (Free Fall)
Maleficent (Free Fall)
OneDrive
Mint (Personal Finance)
WeChat
Evernote
Ultimate Checklist
Apps exclusive to the Windows Store:
Dreamworks Dragon Adventures
Reminders
Kids Story Builder
Bing Travel
Kids Movies
By Crystal Tan | Source: Microsoft Devices