Congratulations to the following brands for being selected as The New Age Parents Editor's Choice! PLUS: Stand to win attractive prizes when you vote for your favourite brands here!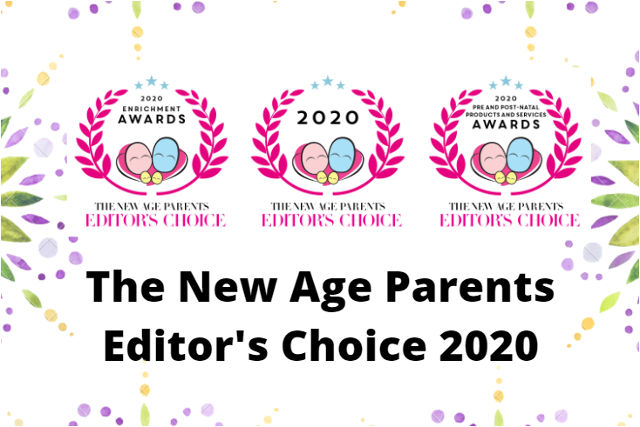 * * * * *
Enrichment
Kodecoon Academy
Best in Coding and Technology Programmes for Kids and Young Adults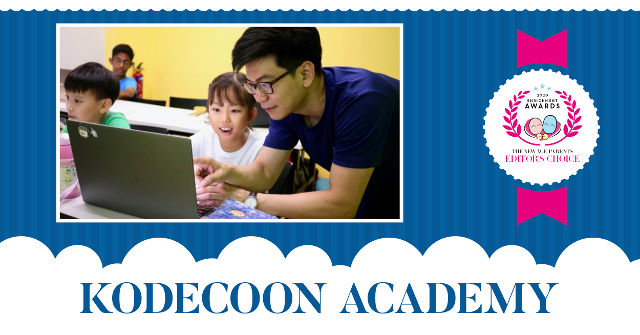 At Kodecoon Academy, kids learn the basics of coding using 'Scratch' – a programming software developed by Massachusetts Institute of Technology (MIT) that enables users to create media such as animated stories and games.
Once students advance in their programming abilities, they will progress to creating their own mobile applications, learning syntax programming like JavaScript for website development and Python programming. Real-world application is crucial in Kodecoon Academy's pedagogy.
Read more about Kodecoon Academy ▶️ Kodecoon Academy Teaches Students to Solve Problems Through Coding.
*******************************
Seriously Addictive Mathematics (S.A.M)
Best in Math Enrichment Programmes
Seriously Addictive Mathematics (S.A.M)'s Thinking Math programme is developed by a team of former schoolteachers and textbook publishers with the aim to prepare your child to ace P1 through to PSLE. It breaks down Singapore's MOE Math syllabus into a personalised learning plan to suit your child's level and pace in small class size.
During lessons, S.A.M trainers use the highly effective 3-stage Concrete-Pictorial-Abstract approach to teach Math concepts. Interesting hands-on activities are used to introduce new topics to your child in an engaging and meaningful way.
Read more about Seriously Addictive Mathematics (S.A.M) ▶️ Making Math Seriously Addictive and Fun.
*******************************
Sparkanauts
Best in Holistic Learning Programmes for Preschoolers
Sparkanauts, a play and learn specialist for early years – 6 months to 6 years – aims to develop your child holistically through purposeful play via its brain development enrichment classes.
Their unique programme combines play exploration with results-oriented learning which aims to boost your child's intellectual, physical and social edge.
Activities are specially designed to stimulate your child's brain development and hone their physical coordination abilities. Hallmarks of the Sparkanauts lessons include the Vestibular Strengthening Programme, Motor Skills Programme and Intellectual Programme.
Read more about Sparkanauts ▶️ Sparkanauts – Helping Your Child Develop Holistically Through Purposeful Play.
*******************************
Strider Kids Coaching
Best Life Coaching Programme for Kids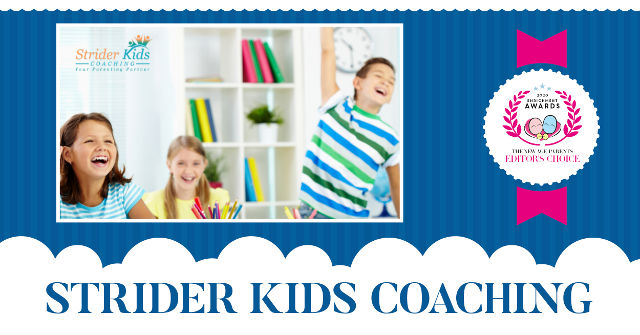 Created for kids aged 7 to 13 years, Strider Kids Coaching's interactive programme aims to help your child leverage the power of their mind to thrive and be happy in life.
Targeting the root of thought patterns that hold them back, the programme equips your child with a specific set of skills they can use to overcome life's challenges. In the process, their mindset and thinking habits become transformed as well.
The Strider Kids Coaching method is based on proven techniques utilised in life and performance coaching − namely Cognitive Behavioural Therapy, Neuro-Linguistic Programming and Social and Positive Psychology.
Read more about Sparkanauts ▶️ How Strider Kids Coaching Builds Up Your Child's Confidence and Resilience.
*******************************
The Aquatics Swim School
Best Swimming Programme

The Aquatics Swim School focuses on four main areas – Technique, Accuracy, Speed and Survival (TASS). They adopt a progressive learning approach, following an in-house syllabus that ensures that your child builds their swimming skills and techniques from a strong foundation of basics.
The Aquatics Swim School also aims to give their students an all-rounded experience of swimming, providing opportunities for students to participate in competitions and take the SwimSafer Examinations. As the national water safety program developed to raise the standard of swimming proficiency, SwimSafer is the only one recognised by all schools, institutions and water-related sports in Singapore.
Read more about The Aquatics Swim School ▶️ Take Your First Leap Into the Water: Which School Can You Trust?
---
Pre- and Post-Natal Products and Services
PNSG
Best in Prenatal and Postnatal Massage Services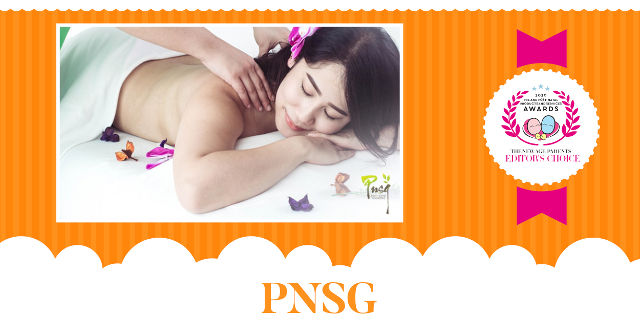 PNSG, Singapore's largest prenatal and postnatal massage provider, has over 70 WSQ-certified massage therapists who specialise in Javanese massage. They are also known as the top postnatal massage home service provider so you can safely enjoy their professional pregnancy massage services in the comfort and convenience of your own home!
PNSG is dedicated to providing the best service for their customers, so you can rest assured that in the event you are not satisfied with the therapist, they'll do a free replacement.
Read more about PNSG ▶️ Professional Prenatal and Postnatal Massage at The Comfort of Your Home.
*******************************
Tian Wei Signature
Best of Both Traditional and Fusion Confinement Food Menu
Confinement foods don't only come in traditional Chinese-styled dishes! Tian Wei Signature prides itself on the wide variety of fusion and traditional dishes offered, all specially planned by head chef Eugene in collaboration with a nutritionist.
To jazz up your confinement meals, Tian Wei Signature incorporates fusion Mediterranean-style confinement food dishes in their menu.
The fusion menu includes lactation-boosting ingredients such as quinoa, salmon and barley. They also offer add-ons such as bird's nest dessert, bento box (for family members) and bathing herbs (so you can shower every day) for greater convenience for their customers.
Read more about Tian Wei Signature ▶️ How Confinement Food Changed My Life.
*******************************
Want to win attractive prizes for yourself? Don't wait! Cast your votes now for The New Age Parents Choice Awards 2020. Phase I of the voting for Enrichment Category is from 1 to 30 September 2020. Good luck!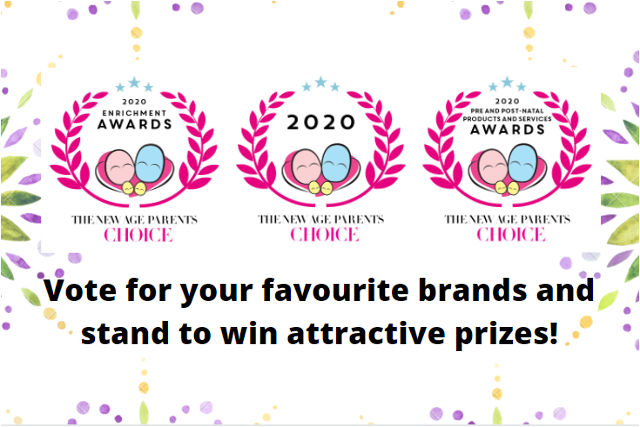 Running a service or business targeted for parents? Leave your contact details here and we will get in touch with you.