Whether you are dealing with the upcoming changes required with becoming a new mom or busy taking care of your newborn, your concern is constantly centred around your child and focused on giving him or her the very best.
However, you should not neglect self-care as well. It's important to take good care of yourself during both the prenatal and postpartum periods to build up and rebuild your strength! And did you know that massages not only provide relaxation, but they also benefit both your body and also your baby's?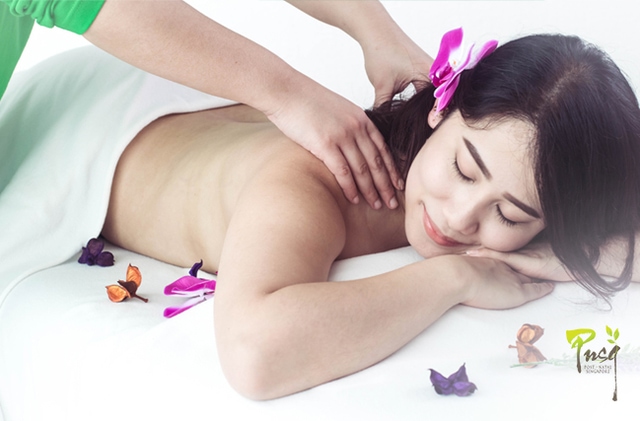 Indulge in Complete Therapy Before and After Childbirth
PNSG, Singapore's largest prenatal and postnatal massage provider, has over 70 WSQ-certified massage therapists who specialise in Javanese massage. They are also known as the top postnatal massage home service provider so you can safely enjoy their professional pregnancy massage services in the comfort and convenience of your own home!
Here are the benefits of their postnatal and prenatal massage services:
Benefits of PNSG's Postnatal Massage Service
Relax both your body and mind
Postpartum can be tiring and stressful as this is an important period where your body needs to recover most. You will need to rest up more and recuperate during the first few weeks.
Postnatal massage releases tension in your muscles and also helps reduce stress hormones while improving blood circulation at the same time. For new mommies who have been experiencing sleeping difficulties after childbirth, rest assured that you will enjoy better sleep quality after the massage.
Madam Han Yap, a customer who recently received PNSG's postnatal massages expressed satisfaction that her body felt well-rested after each session.
You may think that massage only benefits your physical body, but it can also improve lactation. PNSG's postnatal massage includes breast massage that helps to reduce swelling, relaxes your chest muscles, and lowers stress while increasing blood circulation and lactation hormones.
All these help to clear breast engorgement and improve your breast milk supply, giving your newborn the best gift of nutrition.
Your body may still be aching from pregnancy and post-delivery. Postnatal massage can help to ease those sore spots and relaxes muscle tension, particularly in your abdomen, lower back and hip area.
If you have particular sore spots that need relief, PNSG's professionally-trained therapists will walk you through a comfortable and soothing recovery. Many mothers have praised the team for being attentive to their body aches, numbness and post-surgery pains.
New mommy Madam Pei Fang who has undergone caesarean delivery said, "Be reassured that PNSG's therapist knows exactly when to exert pressure and when not to, especially around the wound. She is experienced, knowledgeable and always quick to offer me advice on taking care of my wound and getting back into shape."
Regain Your Pre-Pregnancy Body
PNSG's 60-minute massage is effective in reducing water retention and improving blood circulation. You will also be pampered with a binding session using PNSG's complimentary Tapel oil.
Binding can assist in straightening your body posture and it also helps to slim down your body as well. Their in-house specially designed binder allows you to breastfeed easily without exposing your body.
Free Baby Massage Tutorial
With all the benefits of massage, you may also wonder if you should give your baby a massage as well. The answer is an absolute yes! In fact, baby massage is one of the best activities you can practise to increase your bond with your little one. Your baby will benefit from better sleep and an improved digestive system due to reduced bloating. Massage can also help reduce symptoms of colic such as fussiness.
PNSG understands how important your baby is to you, so to guide you on this journey, you will receive a complimentary baby massage tutorial and Telon oil for your baby's massage!
Benefits of PNSG's Prenatal Massage Service
If you would like to prepare your body for pregnancy and delivery, prenatal massage is a relaxing way to do so while pampering your body at the same time.
Your body is undergoing massive changes during the pregnancy and many of these changes place pressure on your muscles, back and legs. Prenatal massage can release muscle tension, address nerve pain and reduce your pregnancy discomfort.
Given how much time you have to devote to your newborn, it is important to take care of your own body before delivery. From 16 weeks to 38 weeks of pregnancy, you can safely enjoy a weekly massage by PNSG's professional therapists.
Did you know that you would have gained 11.3kg to 15.9kg1 during pregnancy? This extra weight stresses your weight-bearing joints. PNSG's 60-minute prenatal massage is a full body massage that decreases pain in your pelvic and hip area and reduces the stress on your joints.
Don't underestimate the benefit of feeling less discomfort – you will want to get out and move more as this will greatly help with your delivery.
Reduce Water Retention and Swelling
You may find that during your pregnancy, especially around the third trimester, you will experience more water retention and swelling. This is your body producing 50% more blood and fluids to prepare your joints and tissues for delivery2. Your body, particularly your calves and feet, will find much relief from swelling and water retention after PNSG's prenatal massage sessions.
Improving your mood is not just for a transient state of happiness, but has far-reaching benefits for your unborn baby.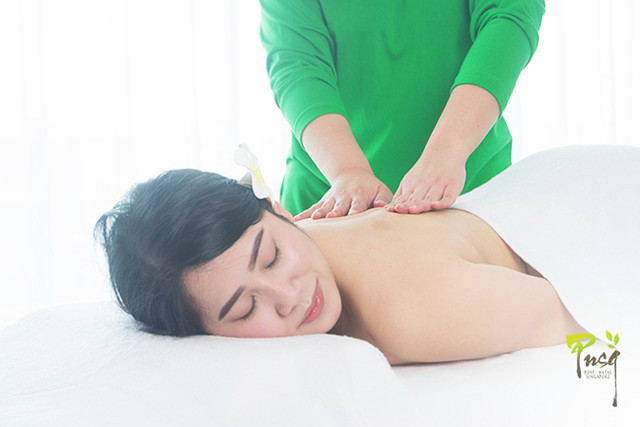 Studies have shown that stress hormones affect a baby's physical and brain development3. Fortunately, prenatal massage can help you to relax, reduce stress and regulate your mood!
PNSG's Guarantee to You
PNSG is dedicated to providing the best service for their customers, so you can rest assured that in the event you are not satisfied with the therapist, they'll do a free replacement. And knowing how important your schedule is, PNSG also guarantees the arrival of their therapist so no time is wasted.
When you sign up for the postnatal massage package, you will receive a customised binder, complimentary grapeseed oil, Tapel oil, a herbal mixture for your massage session and a lemongrass lotion for your skin toning.
With all the benefits, it is no wonder that thousands of mummies in Singapore have high praise for PNSG and expressed gratitude to their professionally trained massage therapists.
To find out more and to make an appointment for your pregnancy massage, visit pnsingapore.com.
Let yourself be pampered and enjoy the journey of motherhood!
This post is brought to you by PNSG.
By Mei Marcie.
References:
1. Pregnancy Weight Gain Checklist, DR MICHELLE LIM, Healthhub.sg(last reviewed 29 November 2019)
2. Swelling during Pregnancy, American Pregnancy Association
3. Mood Disturbances in Pregnancy Can Harm Baby's Development​, CHUA HWEE LENG, HealthXchange.sg
---

* * * * *
Like what you see here? Get parenting tips and stories straight to your inbox! Join our mailing list here.
Want to be heard and seen by over 100,000 parents in Singapore? We can help! Leave your contact here and we'll be in touch.