We all want our little ones to grow up with self-confidence, mental resilience and emotional intelligence, so they can lead a fulfilled life. We want them not only to be successful but also happy. Most of all, we want their journey to be as smooth as possible.
But in today's rapidly-evolving world, young kids face increasing academic pressure and exposure to external influences via social media and the internet. This inevitable exposure can lead to detrimental thought processes and belief systems.
Today's children are also growing up in a world that is very different from just 20 years ago, when Facebook, Twitter, Instagram, YouTube or Netflix didn't exist. There were no smartphones and iPads like the ones that we use today.
Young children need our help, more than ever. We don't know what the world will look like in 20 years' time, but we can certainly cultivate in them a set of strong foundational mindset skills−making sure they have a healthy level of self-esteem, confidence and resilience to stay on top of the game.
A pre-emptive approach
Rather than waiting till things get out of control, Strider Kids Coaching looks to take a pre-emptive approach.
Created for kids aged 7 to 13 years, its interactive programme aims to help your child leverage the power of their mind to thrive and be happy in life.
Targeting the root of thought patterns that hold them back, the programme equips your child with a specific set of skills they can use to overcome life's challenges. In the process, their mindset and thinking habits become transformed as well.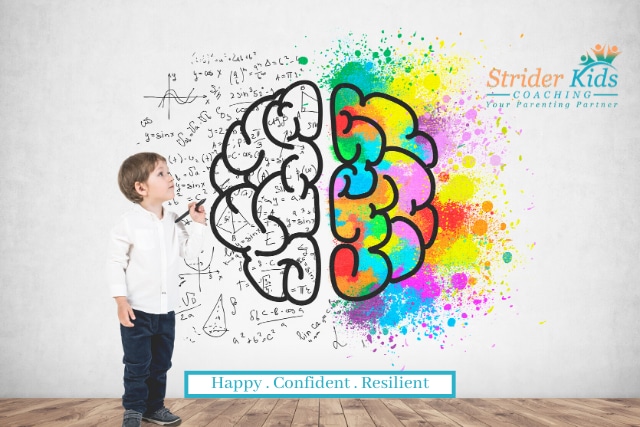 Programme founder Anna Luu also has a wealth of experience as a performance coach, working with professionals and executives on their life and career. As she observes, the quality of one's adulthood is greatly influenced by beliefs and thinking habits formed during childhood.
"It is not uncommon for adults to live decades of their lives as victims of unsupportive beliefs and habits that were formed during their formative years," she notes. "These recurring habits hold them back in all aspects of life, preventing them from reaching their best potential."
As such, investing in early coaching for your child is pivotal for their future success and development.
A credible and engaging method
Additionally, the Strider Kids Coaching method is based on proven techniques utilised in life and performance coaching − namely Cognitive Behavioural Therapy (CBT), Neuro-Linguistic Programming (NLP), Social and Positive Psychology.
The method also speaks your child's language through fun and interactive activities, so they can easily grasp concepts and apply them to everyday life. It's not a one-size-fits-all approach too. Learning topics are carefully curated to ensure their relevancy to your child's needs.
You can expect your little one to not only gain confidence and resilience but the ability to manage big emotions and feelings. They'll also learn to coach themselves in making good decisions, embracing their differences, learning from mistakes and transforming challenges into opportunities.
Acknowledging that parents play a pivotal role in their children's learning journey, Strider Kids Coaching also provides additional materials for them. Designed with busy working parents in mind, these simple tools enable them to sustain their child's positive changes in the home environment.
The structure of working directly with a coach and having parental support at home has proven extremely effective for a child's growth and transformation – well after the coaching program has ended.
What goes on in a typical session?
A typical coaching session lasts for about an hour. Depending on your child's needs and learning styles, coaches work with them either 1-on-1 or in small groups.
In each weekly session, kids learn interesting concepts and tangible tools to manage different aspects of their challenges. Lessons are taught through fun activities, visual materials and engaging topics – such as fun facts about how their mind works.
Lessons are also conducted entirely online, so kids can feel safe and comfortable joining from home. Virtual coaching is effective for kids who may find it intimidating to discuss personal issues face-to-face as well. Being able to communicate across a screen – in a familiar environment – makes them likelier to open up about the challenges they face.
Engaging digital materials are used during the session to enhance kids' learning styles. Another advantage of online sessions is that Coaches have immediate access to backend resources, to address additional topics that may come up during the coaching session.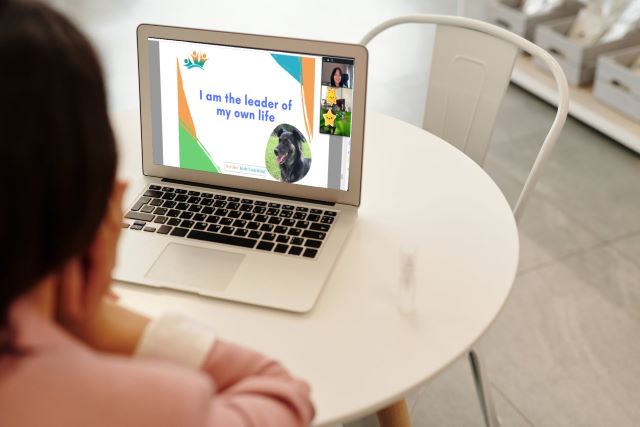 For parents, virtual coaching also accords more convenience by cutting down on travel time. Parents can choose either Zoom or Google Meet as their preferred video conferencing platform.
Acknowledging how some parents may be concerned about online security, Strider Kids Coaching has also implemented additional security measures. These include incorporating a password, admitting only verified participants and locking calls to ensure no unknown individuals can join a session.
Happy kids and parents
It's safe to say that both parents and children are huge fans of Strider Kids Coaching. In fact, many coachees have expressed their excitement about passing on what they've learnt to their parents and genuinely look forward to each session.
"It (the session) was fun, and I learned how I can control my big feelings," said 7-year-old Ben J.
Fellow coachee Sivani A, 11, also echoed Ben's thoughts. "I have really enjoyed the sessions, and learned that with practice and effort, I can do anything!" she said.
"This was the first time [my son] was engaged in such sessions, so I was amazed that he was able to understand in the first two sessions, which is not usually the way. One major development after the second session was that he started practising the piano on his own, and I think this had to do with the concept that he learnt with you to keep practising and not to give up. I take the opportunity to express my gratitude to you," shared parent Linda M.K, mum of 2 boys.
Parents can also book a 15-minute Discovery Call. This allows Strider Kids Coaching to understand your situation and the goals for your child and make an initial assessment of your child's current world and areas where he or she may require extra support.
To find out more about Strider Kids Coaching and to book a Discovery Call, visit striderkidscoaching.com.
This post is brought to you by Strider Kids Coaching.
Text by Rebecca Wong.

* * * * *
Stay in touch! Subscribe to our Telegram here for all our latest updates.
Want to be heard and seen by over 100,000 parents in Singapore? We can help! Leave your contact here and we'll be in touch.