"The key is in not spending time, but investing it"
– Stephen R. Covey, Author of The 7 Habits of Highly Effective People.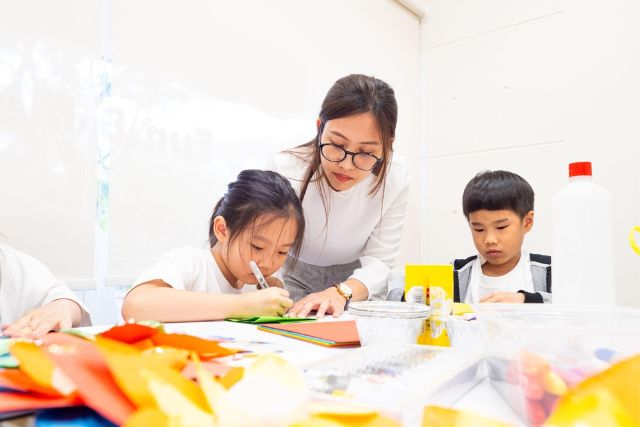 As parents, we want our children to thrive in life. Outside school, how do we ensure they are not merely spending time but "investing" their time in building the foundation for their best possible future? After-school hours are a precious window of time for our younglings; when meaningfully invested, young minds flourish, friendships bloom, and characters take root. With a deep appreciation of the value of after-school hours, one student care centre raises the bar to curate a comfortable and nurturing place for its students. More than just a student care centre, we look at how Out of Box Academy creates meaningful spaces for enriching interactions.
As parents who navigate the demands of work themselves, the founders of Out of Box Academy genuinely understand the importance of family bonding. Family time shouldn't be about academic worries but a time for connection, fun, and creating lasting memories together. With that in mind, OBA aims to optimise children's after-school hours, leaving busy parents the gift of quality family time. And they do it by taking a holistic approach to children's development.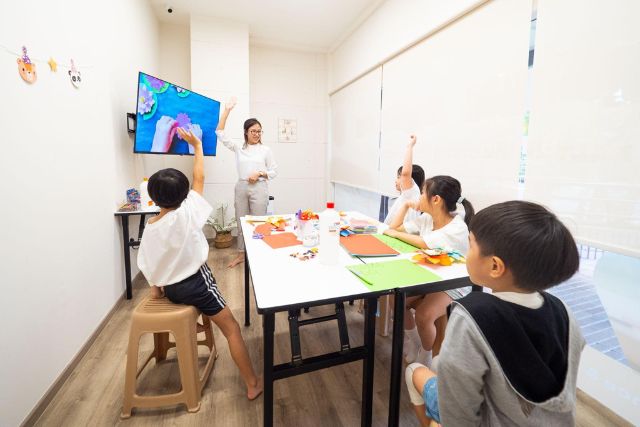 Out of Box Academy runs an enriching blend of programs and activities in its hallmark Out of Box Curriculum™, imparting children with the knowledge and skills essential for thriving in the 21st century. Through daily bite-sized activities, students not only practise reading and writing but also develop Mandarin mastery alongside technological capabilities and presentation skills. To broaden their perspectives and, at the same time, hone their critical thinking skills, teachers will lead students through insightful discussions about current affairs. Additionally, teachers provide supervision and guidance on academic learning, helping children through their homework and tests. These daily activities and teachers' nurturing guidance are set to amplify students' academic achievements, character development, motivation, discipline, and social skills.
Meaningful Space for Enriching Interactions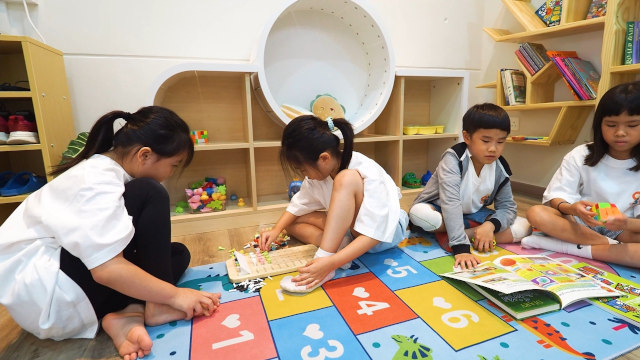 With children spending so much time in student care, Out of Box Academy lovingly creates a comfortable and homely environment where learning and play can occur. Moving away from traditional classroom settings, students enjoy various amenities, including fresh meals, inviting play areas and well-stocked libraries, that foster healthy growth and creative exploration. When students feel comfortable, they feel safe to explore and express themselves. Safe spaces also facilitate children's social interaction. And in the setting of an after-school student care, children have the opportunity to connect with peers from diverse backgrounds. Meaningful interactions happen here when friendships develop, and children nurture their capacity for empathy while honing their communication and social skills.
Enriching children's minds and interests, Out of Box Academy provides Out-of-Class Learning Experiences in collaboration with Singapore's top enrichment group, PeopleUp Singapore. Children can delve into engaging programs, such as urban farming, sports, design thinking, and robotics, that will broaden their horizons beyond the classroom. The student care even has specialised academic programs and dedicated teachers to offer personalised attention and guidance to support those falling behind. This academic interaction is tailored to help students catch up and, more importantly, to help them regain their self-confidence and boost their learning.
The Out of Box Difference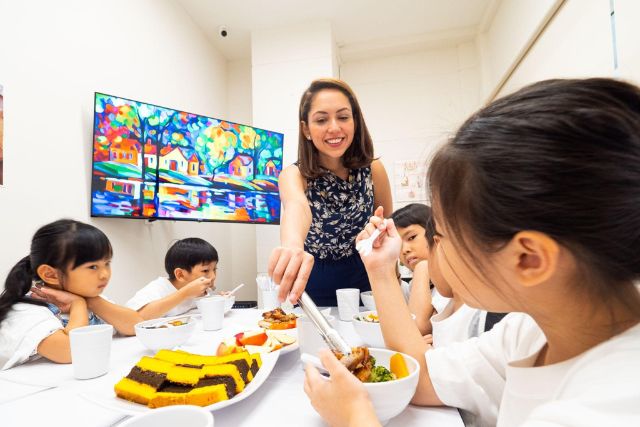 Ask any students there, and they'll tell you how delicious their meals are. With Out of Box Academy's commitment to excellence, students' meals are freshly prepared with the utmost care, ensuring a delightful blend of nutrition and nourishment for growing children. When children eat well, they grow well and have the physical capability to discover and embrace the world with enthusiasm.
Built upon values of kindness, positivity, resilience, curiosity, and creativity, Out of Box Academy sets the stage for children to flourish by making every moment count. Their hallmark Out of Box Curriculum™, together with the comfortable space and balanced meals, takes care of everything, from children's physical and socioemotional well-being to academic progress. So, if you're looking to set your child up for success and spend quality family time, learn more about the Out of Box Academy difference at their 2023 – 2024 enrollment open house.
Conveniently located in 16 locations around Singapore from Jurong West to East Coast Road (with more than 10 locations coming up in 2024!), register to experience the meaningful space at Out of Box Academy and receive up to $2,000 off your first term! Visit Out of Box Academy for more information.
This post is brought to you by Out of Box Academy.
By Andrina Loo.
* * * * *
Like what you see here? Get parenting tips and stories straight to your inbox! Join our mailing list here.
Want to be heard 👂 and seen 👀 by over 100,000 parents in Singapore? We can help! Leave your contact here and we'll be in touch.