Into its 9th year, Sony continues to engage the Singapore community for the South Africa Mobile Library Donation project
The Sony Group of Companies in Singapore is once again organising the South Africa Mobile Library Book Donation, which aims to help improve the literacy levels of the children in South Africa by providing them easy access to books. Sony in Singapore has been an active contributor to this global CSR project since 2008, donating more than 80,000 children's books over the past eight years, with the strong support of the local community including schools and members of the public.
The books donated are sent to South Africa where they are transported in mobile libraries which visit local schools, providing students and teachers an opportunity to borrow the books. The mobile library services currently cover all nine provinces in South Africa, with 49 mobile libraries in operation, reaching out to around 900 schools.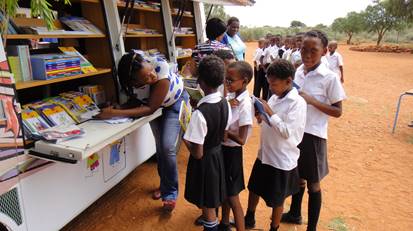 This year's project in Singapore will be held from 10 – 21 November 2016 and members of the public are invited to donate their books at the Sony Store at NEX Shopping Mall (#03-21, 23 Serangoon Central) between 11am and 9pm daily during the 12-day period.
For this book donation drive, Sony is only collecting English-language children's books as follows:
Books which are in good condition
Books suitable for children ages 6 to 12
Picture books, word books and story books with pictures
Avoid donating encyclopedias, reference books, assessment books, magazines or adult books as these materials are not needed
The South Africa Mobile Library Project is one of the CSR programs supported by Sony. Since the project's inception in 2008, more than 180,000 books have been collected through joint initiatives by 17 Sony Group companies in 11 countries across the globe. For more information on Sony's support for this project, please visit: www.sony.net/library.
---
It's that time of year again. Kids look forward to it and wish it would never end. Where can you find fun and exciting holiday programs for your children? Here's our list. Take your pick!
Find this article useful? Do share it with your friends by clicking "Share" below, thank you.