Living in a developed country, Singaporean children generally live in sheltered and protected lives, safe from natural disasters, child labour and poverty. Children from less developed countries are not so fortunate.
Even today, many innocent children from all over the word suffer from exploitation, abandonment, neglect, abuse, slavery, and child labour.
According to UNICEF (2012), more than 115 million children of primary school age are not attending in school due to poverty and other causes, while some 218 million children in the world are involved in child labour.
As we celebrate the joys of being a child and the joy children bring us today, let us not forget about the children who are less fortunate in Singapore and around the world.
Here, we salute some Singapore and international organisations which aim to help the less fortunate children.
Children Charity Organisations in Singapore
MILK (Mainly I Love Kids) Fund
MILK reaches out to disadvantaged children and youth, both in Singapore and overseas, in the hope of developing them into contributing members of society. These children and youth come from troubled or low-income families and impoverished communities.
Supporting them in their education, care and guidance, vocational and livelihood development, or other special needs so as to help them break out of the disadvantaged circumstances they were born into, MILK focuses on plugging gaps in the social service sector and plays the role of advocacy and fundraising while the partners focus on providing direct services for the children.
Website: www.milk.org.sg
***********************************************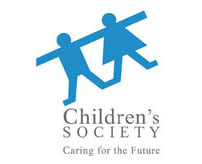 Singapore Children's Society
Singapore Children's Society protects and nurtures children and youth of all races and religions. Each year the Society reaches out to 67,574 children, youth and families in need. Established in 1952, its services have evolved to meet the changing needs of children.
Today, Children's Society operates 9 centres islandwide, offering services in the six categories of: Caregiving, Community, Developmental, Preventive, Public Education and Remedial.
Website: www.childrensociety.org.sg
***********************************************
Club Rainbow
Club Rainbow is a charity committed to providing comprehensive help to children who are suffering from a range of chronic and life-threatening illnesses and their families.
Established in 1992, Club Rainbow (Singapore) is a registered charity committed to helping children and youths suffering from a range of chronic and potentially life-threatening illnesses. The charity currently supports more than 500 children, youths and their families.
Website: www.clubrainbow.org
---
International Children Charity Organisations in Singapore
Make A Wish Foundation
The Make a Wish Foundation seeks to support and uplift the lives of children with life-threatening medical conditions, by making their dreams come true. Young and old alike are welcome to become real-life Heroes in these children's lives, through befriending them and being part of the team that makes their wishes come true.
Website: www.makeawish.org.sg
***********************************************
Save The Children
Save the Children International is the leading independent organisation creating lasting change in the lives of children in need in the United States and around the world. Co-location of two Regional Headquarters that will oversee centralized management functions for all of its Asia programmes, which comprise over 40% of its global programme activities.
Website: www.savethechildren.org
***********************************************
UNICEF
UNICEF is the driving force that helps build a world where the rights of every child are realized. They believe that nurturing and caring for children are the cornerstones of human progress.
UNICEF was created with this purpose in mind – to work with others to overcome the obstacles that poverty, violence, disease and discrimination place in a child's path. They advocate for measures to give children the best start in life, because proper care at the youngest age forms the strongest foundation for a person's future.
Website: www.unicef.org
***********************************************
Free The Children
Free The Children believes in a world where all young people are free to achieve their fullest potential as agents of change. A charity and educational partner that empowers youth to remove barriers that prevent them from being active local and global citizens, their domestic programs educate, engage and empower hundreds of thousands of youth in North America and the UK.
Website: www.freethechildren.com
If you find this article useful, do click Like and Share at the bottom of the post, thank you.
Want to be heard and seen by over 100,000 parents in Singapore? We can help! Leave your contact here and we'll be in touch.