We list down new and revamped places around the island that cater to the whole family. Here are new or revamped places to go in 2019.
➡️ Related Read: New or Revamped Places to Go in 2020
1. Jewel Changi
Jewel is well placed to be the gateway of Singapore to the rest of the world. It is primed to feature prominently in travel itineraries as the essential lifestyle destination for international visitors to Singapore. Even if it is just for a few hours, visitors arriving for business or leisure will have the opportunity to embrace Singapore's unique melting pot of cultures and eclectic identity.
Jewel's iconic structure with its glass and steel façade is designed by world-renowned architect, Moshe Safdie. It is set to become an iconic landmark of Singapore and a key tourist attraction Singaporeans can be proud of. Welcoming everyone from across the island to indulge in family time, retail therapy, gastronomic delights and much more, Jewel invites residents to treat themselves to their favourite homegrown brands, and to delve into diverse international cultures without even having to take flight.
Official Opening Date: 17 April 2019
Address: 78 Airport Blvd, Singapore 819666
Opening hours: 24 hours
For more information, visit Jewel Changi Airport Welcomes the World.
********************
2. Funan
The new Funan is envisioned as a vibrant live-work-play hub that fosters emotional connections with its users through lively social and cultural activities, inviting public places and energetic community vibes. It is set to enliven Singapore's Civic District with theatre performances and movie screenings, and promote wellness with a futsal court, rock-climbing facility and a world-class gym. With an urban farm and end-of-trip amenities for cyclists, the new Funan will also appeal to the socially conscious.
Featuring the innovative integration of technology and automation in a retail setting, Funan offers shoppers the convenience of a 24-hour click-and-collect drive-through facility, as well as hands-free shopping using automated guided vehicles – both firsts for shopping malls in Singapore. Smart directories with sensors provide shoppers with personalised recommendations based on their demographic profile.
Official Opening Date: 28 June 2019
Address: 109 North Bridge Road, Singapore 179097
➡️ Related Read: Kids Friendly Shopping Malls in Singapore
********************
3. library@harbourfront
Photo: National Library Board
The library will be located on level 3 of VivoCity, and will offer a splendid view of Sentosa. There will be reading spaces for patrons of all ages.
Children and families will enjoy reading together in the Children's Area, which will offer an Early Literacy collection for young readers aged 6 and below, as well as books for older children aged 7 to 12.
Official Opening Date: 12 January 2019
Address: 1 Harbourfront Walk #03-05 Vivocity Singapore 098585
Opening hours: 11am – 9pm
********************
4. Singapore Botanic Gardens Gallop extension
Photo: NParks
The Gallop extension will bring the total area of the Singapore Botanic Gardens to 82ha – nearly four times its size when it opened in 1859. This latest expansion is the largest of its kind in its history.
Another addition is the Forest Discovery Centre, which NParks says will serve as an interpretive hub for the conservation of tropical forest ecosystems. Here, visitors will also be able to learn about different forest habitats in Singapore, and how they can contribute to forest restoration efforts.
Opening date: October 2019
********************
Three hotels with a combined 839 rooms are expected to open in Sentosa in mid-2019, aiming mostly to serve the mid-tier market and attract staycation enthusiasts.
➡️ Related Read: Staycation Singapore Deals 2021
Village Hotel Sentosa, The Outpost Sentosa and The Barracks Hotel will be located at Artillery Avenue in the Palawan area of Sentosa.
5. Village Hotel Sentosa
Photo: Far East Hospitality
The largest of the three will be Village Hotel at Sentosa, which will house 606 rooms targeted at families, business travellers and groups. Its facilities include themed pool zones, such as a children's play pool and lazy river pool.
Official Opening Date: April 2019
Address: 10 Artillery Avenue Sentosa Island Singapore 099951
Opening hours: 24 hours
For more information, visit Village Hotel Sentosa.
********************
6. The Outpost Hotel Sentosa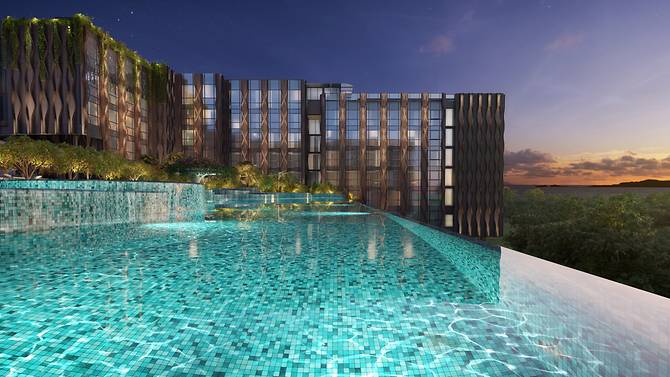 Photo: Far East Hospitality
The Outpost Hotel will add 193 rooms catering to individual travellers and adults. It will feature a rooftop pool and bar, as well as a hall for wedding celebrations.
********************
7. The Barracks Hotel Sentosa
Photo: Far East Hospitality
The smallest of the three – The Barracks Hotel – will be "highly exclusive" with 40 rooms. It will be housed in a refurbished conserved colonial building, which formerly served as a military outpost and tourism academy.
********************
My Queenstown Museum exhibition showcases physical and digital artefacts that capture Queenstown's history and heritage and conversations about its future.
The current shophouse museum serves as a precursor to the future My Queenstown – Centre of Community Arts and Heritage in Dawson, which comprises an archival centre, a community archaeology centre, permanent and temporary exhibition and programme spaces, a collaborative exhibition space, and offices for community arts and heritage groups.
Opening date: 1 March 2019
Opening Hours: Refer to post
Venue: Block 46-3 Commonwealth Drive #01-388 Singapore 140463
Admission: Free
For more information, visit Museum @ My Queenstown.
********************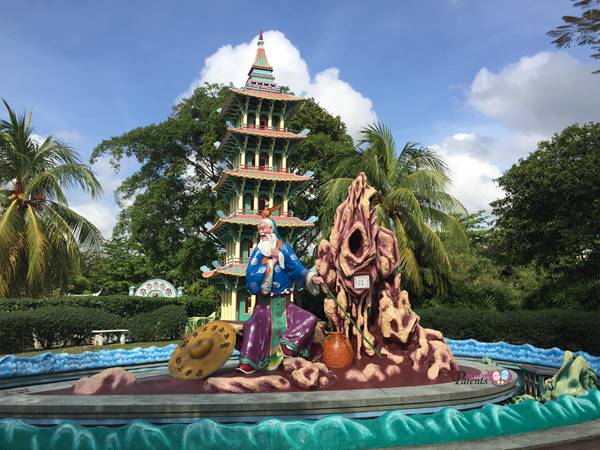 Haw Par Villa is a unique garden that is rich in educational value and grand in architecture. It is an undisputed wonderland of beautiful landscape and over a thousand sculptures which artistically portray stories and events based on famous Chinese historical personalities, mythology and legends.
Haw Par Villa is undergoing refurbishment works from 1 December 2018 to 28 February 2019.
Reopen date: 28 February 2019
Opening Hours: 9am to 10pm
Admission: Free
For more information, visit Haw Par Villa.
********************
10. Floral Fantasy
Floral Fantasy, Gardens by the Bay's newest themed attraction, will officially open to the public on 14 April 2019.
At Floral Fantasy, flowers, artistry and technology come together to create a fantastical and whimsical experience for visitors. Be among the first to experience the diverse garden landscapes, each showcasing a different artistic concept.
These concepts segue seamlessly into each other through a meandering space, and the experience culminates in a 4D multi-sensorial ride* simulating the flight of a dragonfly through Gardens by the Bay.
Official Opening Date: 14 April 2019
For more information, visit Floral Fantasy.
********************
11. Time Capsule at Singapore Flyer
The Singapore Flyer (Flyer) is excited to announce the unveiling of a new attraction – Time Capsule – which will open at the Flyer in the fourth quarter of 2019. Time Capsule is a key part of the Flyer's multi-year plans to re-imagine and rejuvenate its attraction offerings for both tourists and Singaporeans, and follows closely on the heels of the launch of FLYER 360+ in 2018 – a multimedia in-capsule experience.
Official Opening Date: TBD
For more information, visit Singapore Flyer Unveils Time Capsule.
********************
12. NParks Coast To Coast Trail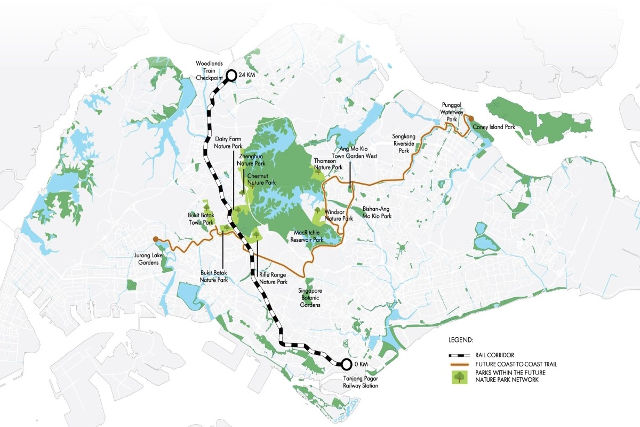 The Coast-to-Coast Trail is a 36 km trail that spans across Singapore. Stretching from Jurong Lake Gardens in the west to Coney Island Park in the northeast, it will take users through a variety of parks, park connectors, nature areas, places of interest and urban spaces.
Official Opening Date: 30 March 2019
For more information, visit NParks Coast To Coast Trail.
********************
13. Nature Playground at HortPark
Surrounded by greenery and sounds of nature, the Nature Playgarden at HortPark is designed with pre-schoolers in mind to encourage children to spend more time outdoors and reconnect with nature. Let children's imagination run wild as they explore the nine different play features!
Official Opening Date: 19 March 2019
For more information, visit Nature Playground at HortPark.
********************
14. Jurong Lake Park
Jurong Lake Gardens is Singapore's new national gardens in the heartlands. It is a people's garden, where spaces will be landscaped and created for families and the community to come together.
The 90-hectare Gardens comprises Lakeside Garden (formerly Jurong Lake Gardens West), Chinese and Japanese Gardens (formerly Jurong Lake Gardens Central) and Garden Promenade (formerly Jurong Lake Gardens East).
Official Opening Date: 27 April 2019
For more information, visit Jurong Lake Park.
* * * * *
Like what you see here? Get parenting tips and stories straight to your inbox! Join our mailing list here.
Want to be heard 👂 and seen 👀 by over 100,000 parents in Singapore? We can help! Leave your contact here and we'll be in touch.