Coney Island, or Pulau Serangoon, was opened to public offically on 10 Oct 2015. The 50ha offshore island is connected to the mainland by two bridges on its western and eastern ends to Punggol Promenade and Pasir Ris Coast Industrial Park 6.
Coney Island Park Singapore houses a wide variety of habitats, including coastal forests, grasslands, mangroves, and casuarina woodlands. It is home to a wide variety of fauna and flora, some of which are critically endangered. Some plants at the park are presumed nationally extinct in the wild.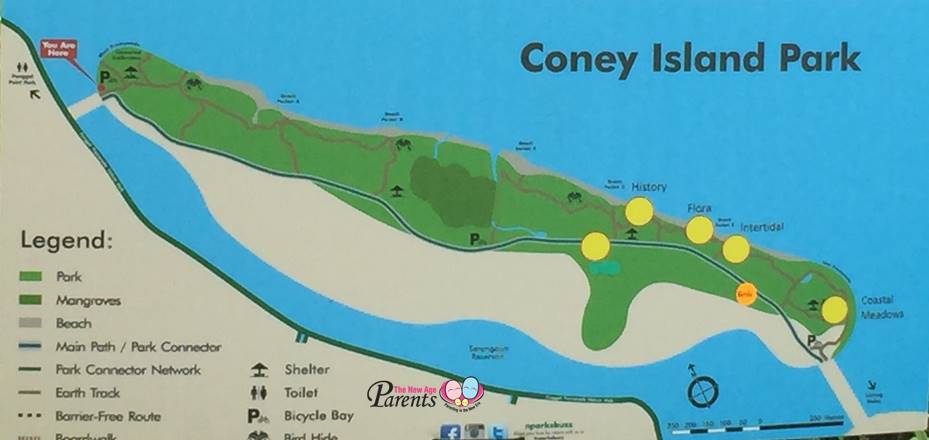 The island is a great place for bird watching as there are more than 80 species of birds on Coney Island Park, including the resident male Baya Weavers weaving their large and intricate nests from flowering Acacia trees. The different habitats in the park allow for a high diversity in bird species.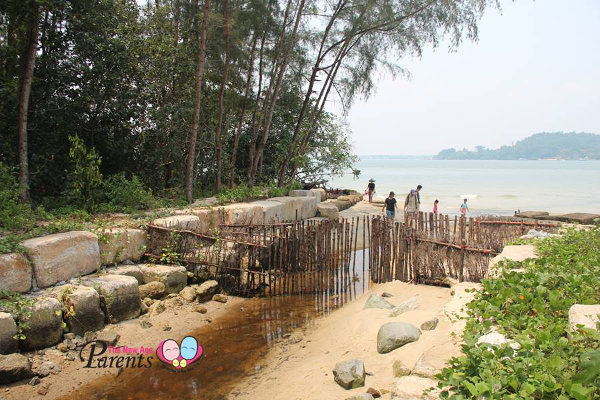 The rustic Coney Island Park is an ecologically sustainable park with many environmental initiatives. It focuses on conserving energy and water, recycling and retaining of the natural elements in the park.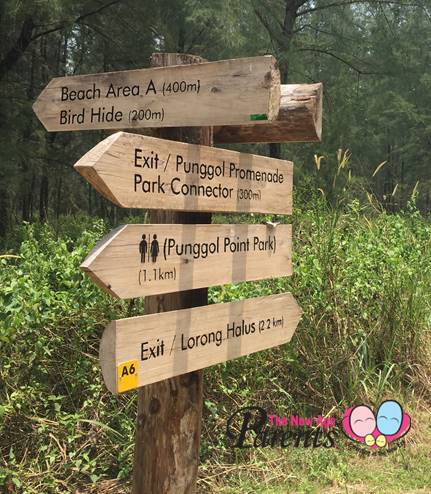 The timber from uprooted Casuarina trees were collected and recycled into park signage, seats, benches, boardwalk, and exhibits at Casuarina Exploration.
Start exploring the forest and mangrove habitats on the newly built boardwalk and move on to the beach which can be accessed at five locations.
With its rich biodiversity in a rustic setting, Coney Island Park offers much to explore for bird and nature enthusiasts. (Source: NParks)




Here are 12 Things to Do and Discover on Coney Island Park Singapore:
1. Cycling
One of the best and quicker way to explore the island is cycling. Bring your own bike or scooter especially for kids. If you do not have one, you can easiy rent a bicycle from the Bike Rental shops at The Punggol Settlement.

2. Board Walk
The boardwalk section of Coney Island is situated near Beach Area C and cuts through a Mangrove forest. The boardwalk is made from fallen Casuarina trees.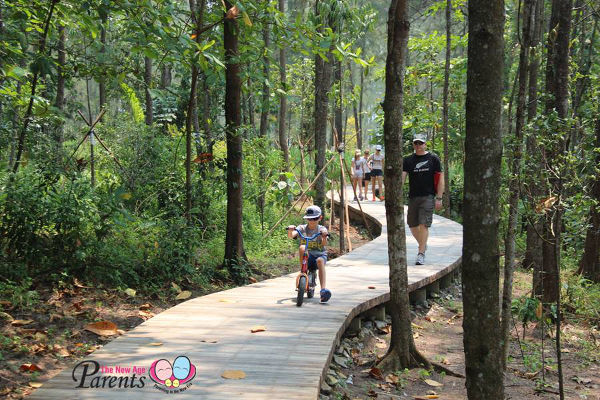 3. Casuarina Exploratory Adventure Area
Also located near the west entrance, the course is constructed using recycled wood from the timber of uprooted casuarina trees and other recycled materials and the sand from the beach. Children can climb or walk on them and use them as an obstacle course. We found out later that the wooden structures here have names such as the caterpillar, millipede, earthworm and ant hill.

4. Beaches (Beware the sandflies)
There are five beaches marked as Beach Area A to E along the northern coastline of the island. Visitors can get a good view of Pulau Ubin and even Johor. The beaches have been intentionally left uncleared and there are lots of sandflies. You are strongly advised to wear long pants and covered shoes on the beach areas. Insect repellants strongly advised. (A mum shared her husband spent $60 to stop the itch from the bites from sandflies, link here).

5. Hiking / Walking
The entire route from West to East entrance is only 2.4 kilometres so visitors can still easily complete the trail without cycling. Do be informed to bring along a bottle of water as you are unable to buy any on the island. Note: There is only 1 toilet near the East Entrance.
6. Bird watching
Home to over 80 species of birds, including nationally threatened ones like black-crowned night heron and spotted wood owl, Coney Island is the next best place after Sungei Buloh Wetland Reserve to bird watch. You may do so at the various specially made bird-watching hideouts where its green cover allows you to observe without frightening them.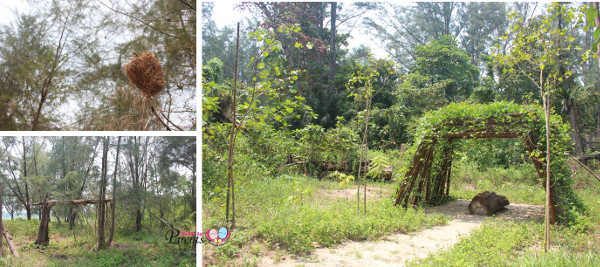 7. Bull spotting (Update: The Brahman Bull has died)


Image Source: NParks
If you are lucky, you may be able to spot a solitary bull that roams freely on the island. It is still a mystery how this gentle animal, a Brahman bull to be exact, got onto Pulau Serangoon. It was sick and malnourished when first discovered but was nursed back to health by NParks. There are warning signs to remind visitors to avoid approaching, disturbing or trying to take close-up photographs of or with the cow and boars. They should also not shout at or provoke the animals or use flash photography.
8. Wild Boars spotting
There are reports of wild boars sightings on the island too. Nope, we did not spot any of them. Similarly, you are reminded to leave the wild animals alone if you encounter any.




9. Otters spotting
Though we did not spot the the smooth-coated otter on the island, we managed to spot an otter in the nearby waters.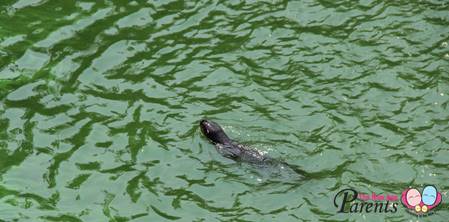 10. Other fauna
There are at least 157 animal species and apart from those mentioned above, you can also find resident monkeys, dragonfiles, butterflies and also sea/marine creatures like baby crabs, water snails, fishes, mudskippers etc.
11. Plants / Trees
The park is home to 86 tree species so you can have a nature walk and enjoy the lush greenery in their natural environment. Try to spot the 2 surviving native cycad trees translated from mainland Singapore and the trees are locally rare in the wild.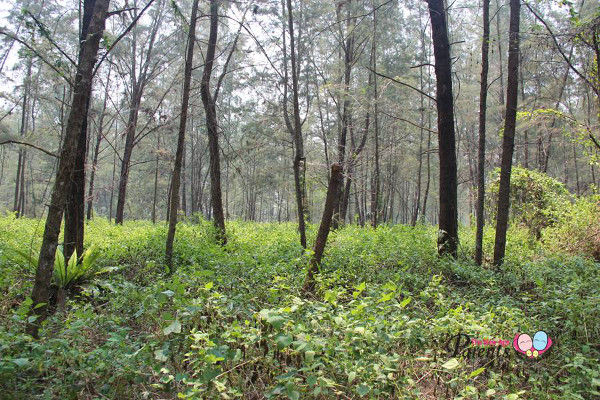 12. Haw Par Beach Villa
The villa was built by the Haw Par brothers – Aw Boon Haw and Aw Boon Par – who created the Tiger Balm ointment and set up Chinese daily Sin Chew Jit Poh in Singapore. The villa will be a stop on guided walks (see below) conducted by NParks volunteers.
Guided Walks Schedule: Visit HERE to register for the respective guided walk.
How to Get To Coney Island Park Singapore
Beside Punggol Promenade Nature Walk
Opening Hours: 7am to 7pm
Getting there: From Punggol interchange, take bus 84 to Punggol Point Park/Punggol Settlement. Walk about 500m east along the Punggol Promenade Nature Walk to get to Coney Island West Entrance.
Parking: At Punggol Settlement
Admission: FREE
Specific Do's and Don'ts: No Camping. No Fishing