We list down new and revamped places around the island that cater to the whole family. Here are some new or revamped places to go in 2020.
Note: We will update this list as and when we receive the latest news.
1. Sembawang Hot Spring Park
Located off Gambas Avenue, Sembawang Hot Spring Park features new cascading pools and a water collection point, enhanced accessibility for wheelchair users, and educational panels where visitors can learn about Singapore's only hot spring park's history and geology. The park's rustic environment, reminiscent of old kampungs, also holds many collective memories for the community.
Visitors can enjoy the new Floral Walk and see fruit trees and edible plants commonly found in kampungs, and flowers commonly seen in the 1960s and 1990s. The rustic environment is further enhanced by unpaved paths and naturalised streams flowing from the hot spring, which mimics the freshwater swamp forest landscape. There are seating areas sheltered by planted trellises featuring flowering creepers such as the Elephant Climber (Argyreia nervosa). The public can also learn more about the history of the site and geothermal processes behind the formation of a hot spring through interpretative signs at locations of interest.
Official Opening Date: 4 January 2020
Address: Along Gambas Avenue
Opening hours: 7am – 7pm
********************
2. Don Don Donki JEM Mall
DON DON DONKI: Don Quijote, Japan's biggest discount store chain is now in Singapore as DON DON DONKI! They offer a wide variety of high quality Japanese products ranging from fresh produce to toys. Find everything you are looking for and discover things you never knew you needed at Don Don Donki.
Official Opening Date: 15 January 2020
Address: JEM
Opening hours: 8am – 12mn
********************
3. Bukit Gombak Park
The 4.8-hectare park, which is located at Bukit Batok West Avenue 5 opposite the Bukit Batok Driving Centre, is scheduled to be opened in early 2020.
Visitors will soon be able to enjoy its greenery and recreational facilities that will include a hill trek and a nature playgarden, NParks said, adding that residents' feedback on the features were gathered during the planning process.
Official Opening Date: Early 2020
Address: Bukit Batok West Avenue 5
Opening hours: TBD
********************
4. Revamped Singapore Philatelic Museum
Singapore Philatelic Museum showcases one of the most wide-ranging collections of Singapore stamps and philatelic items.
Housed in a 19th century building that was formerly part of the Anglo-Chinese School, the Singapore Philatelic Museum is the custodian and curator of Singapore's philatelic history.
SPM is closed to the public from 18 March 2019, and is expected to re-open to the public in end 2020.
Official Opening Date: December 2020
Address: 23-B Coleman Street Singapore 179807
Opening hours: TBD
********************
5. SINGAPO人: Discovering Chinese Singaporean Culture Exhibition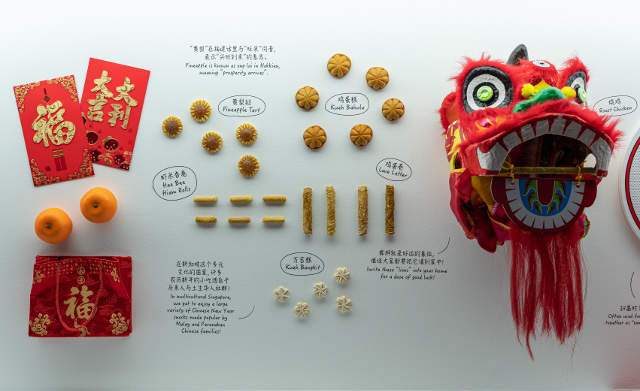 Singapore Chinese Cultural Centre launches an inaugural permanent exhibition to uncover our distinctive Chinese Singaporean identity. Join us for an immersive experience at SINGAPO人: Discovering Chinese Singaporean Culture.
Official Opening Date: 1 March 2020
Venue: Singapore Chinese Cultural Centre
Opening hours: 10am – 8pm (Tue to Sun) | 2pm – 8pm (Mon)
For more information, visit SINGAPO人: Discovering Chinese Singaporean Culture Exhibition.
********************
6. Revamped Changi Chapel & Museum
The Changi Museum is dedicated to all who suffered during the years of World War II from 1942 to 1945. Standing in the courtyard is the Changi Chapel, a symbolic replica of simple churches and chapels built by internees as places of comfort and solace.
The Changi Museum is closed for a major redevelopment from 2 April 2018, while the chapel will remain open until 1 January 2019 before it's being closed as well as part of the redevelopment. The revamped museum and chapel are expected to reopen in 2020 for the public to visit.
Official Opening Date: Year 2020
Address: 1000 Upper Changi Road North Singapore 507707
Opening hours: TBD
********************
If you find this article useful, do click Like and Share at the bottom of the post, thank you.
Want to be featured here? Leave your contact here and we'll be in touch.