We list down new and revamped places around the island that cater to the whole family. Here are some new or revamped places to go in Singapore in 2020.
Note: We will update this list as and when we receive the latest news.
#1 Sembawang Hot Spring Park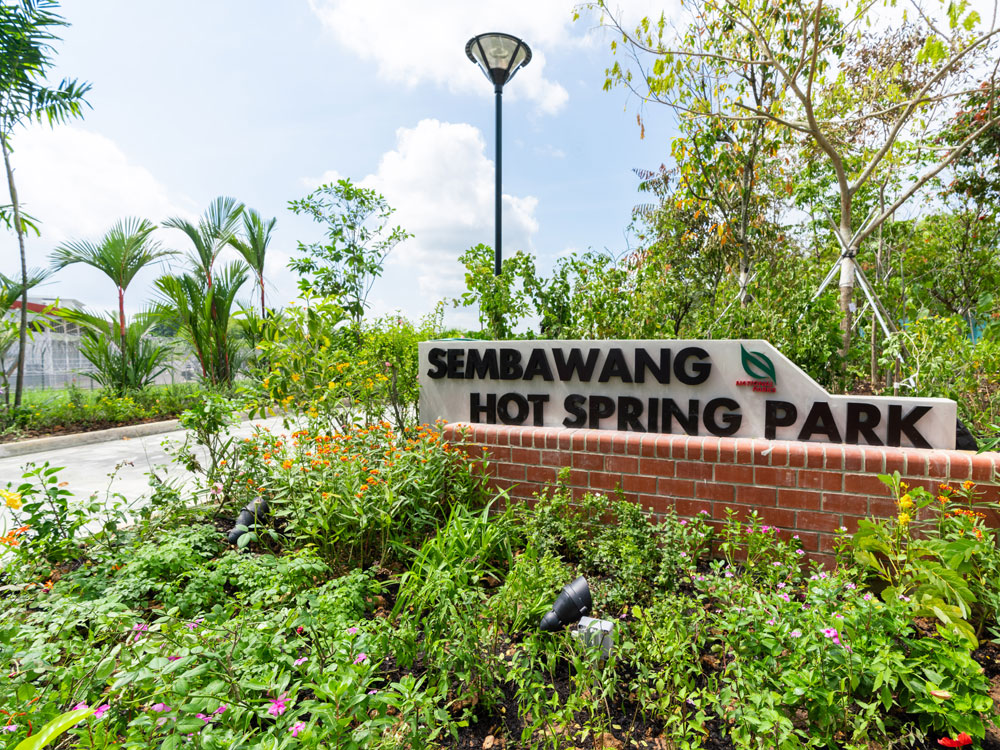 Photo: NParks
Located off Gambas Avenue, Sembawang Hot Spring Park features new cascading pools and a water collection point, enhanced accessibility for wheelchair users, and educational panels where visitors can learn about Singapore's only hot spring park's history and geology. The park's rustic environment, reminiscent of old kampungs, also holds many collective memories for the community.
Visitors can enjoy the new Floral Walk and see fruit trees and edible plants commonly found in kampungs, and flowers commonly seen in the 1960s and 1990s. The rustic environment is further enhanced by unpaved paths and naturalised streams flowing from the hot spring, which mimics the freshwater swamp forest landscape. There are seating areas sheltered by planted trellises featuring flowering creepers such as the Elephant Climber (Argyreia nervosa). The public can also learn more about the history of the site and geothermal processes behind the formation of a hot spring through interpretative signs at locations of interest.
Official Opening Date: 4 January 2020
Address: Along Gambas Avenue
Opening hours: 7am – 7pm
********************
#2 Don Don Donki JEM Mall
DON DON DONKI: Don Quijote, Japan's biggest discount store chain is now in Singapore as DON DON DONKI! They offer a wide variety of high quality Japanese products ranging from fresh produce to toys. Find everything you are looking for and discover things you never knew you needed at Don Don Donki.
Official Opening Date: 15 January 2020
Address: JEM
Opening hours: 8am – 12mn
********************
#3 Magical Shores at Siloso Beach

Credit: Sentosa Development Corporation
Featuring vivid light, sound, and mist effects across a 400-metre stretch of Siloso Beach, Magical Shores at Siloso will leverage Sentosa's beach assets to bring two islets to life, as well as novel interactive areas where guests immerse themselves in soothing sounds of the island and interact with light art on the sands.
Official Opening Date: 23 January 2020
Address: Siloso Beach
Lighting hours: 7.30pm to 10.30pm
For more information, visit Magical Shores at Siloso Beach.
********************
#4 SINGAPO人: Discovering Chinese Singaporean Culture Exhibition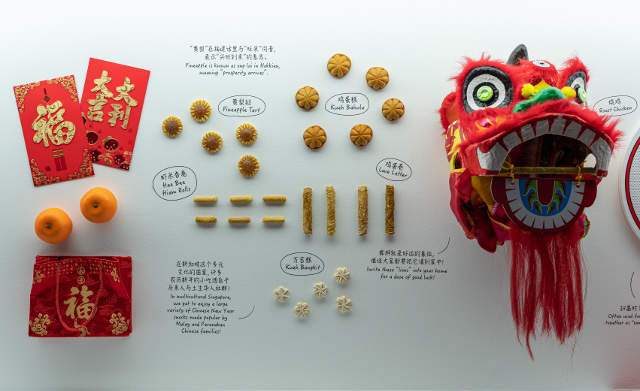 Singapore Chinese Cultural Centre launches an inaugural permanent exhibition to uncover our distinctive Chinese Singaporean identity. Join us for an immersive experience at SINGAPO人: Discovering Chinese Singaporean Culture.
Official Opening Date: 1 March 2020
Venue: Singapore Chinese Cultural Centre
Opening hours: 10am – 8pm (Tue to Sun) | 2pm – 8pm (Mon)
For more information, visit SINGAPO人: Discovering Chinese Singaporean Culture Exhibition.
********************
#5 Changi Jurassic Mile Park Connector


The 3.5-km cycling and jogging path features life-sized dinosaur exhibits and a one-stop location where visitors can rent bicycles, shower and dine.
Official Opening Date: 11 October 2020
Opening hours: 24 hours
For more information, visit Changi Jurassic Mile and Park Connector.
********************
#6 Hampstead Wetlands Park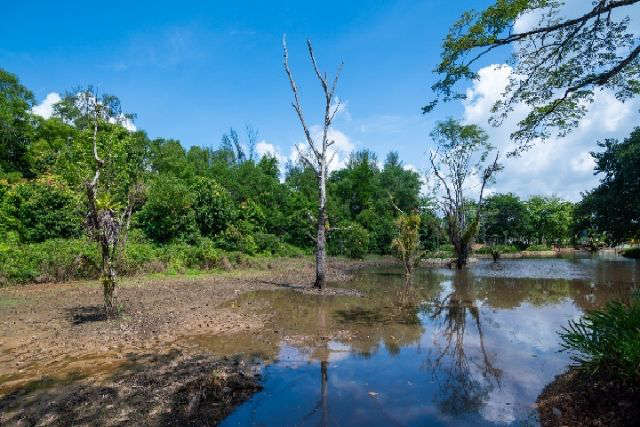 Photos: NParks
Developed by JTC and NParks, the 3.23 hectare Hampstead Wetlands Park is a green sanctuary and a place for rest and recreation for the surrounding community of Seletar Aerospace Park.
This park provides a conducive environment for plants, birds and other wildlife that inhabit freshwater ecosystems. Snags and the habitat islands are essential parts of the wetland's ecology, providing birds and other wildlife with shelter, nesting spots and resting grounds away from human disturbances and predators. The habitat islands also provide additional surface area for wetland plants to colonise. Wetlands help to remove sediments from surface run-off when it rains, thus acting as a natural filter.
As you stroll along the scenic boardwalk, enjoy nature up close at the viewing decks and look out for a variety of interesting flora and fauna.
Official Opening Date: 23 September 2020
Address: Seletar Aerospace Park
Opening hours: 7am – 7pm
For more information, visit Hampstead Wetlands Park.
********************
#7 HydroDash
HydroDash, Singapore's floating waterpark. Challenge friends & family around our thrill-seeking, floating obstacle course and let the games begin! Designed for fun for everyone – our inflatable playgrounds are a family friendly attraction.
Official Opening Date: July 2020
Address: Palawan Beach Sentosa
Opening hours: 12pm – 6pm (Weekdays) | 10am – 7pm (Weekends)
********************
---
Avis Car Rental and TNAP have curated two off-the-beaten-path road trip 🚗 adventures right here in Singapore that you can embark together with your family this school holidays!
For more information, visit Off-The-Beaten-Path Road Trip Ideas in Singapore.
---
#8 Keppel Marina East Desalination Plant

Singapore's fourth desalination plant, the Keppel Marina East Desalination Plant (KMEDP), commenced commercial operations on 29 June 2020.
The innovative design of the Keppel Marina East Desalination Plant integrates the plant with surrounding greenery by situating the treatment facility underground, making it an iconic and beautiful piece of architecture that the public can enjoy.​
Official Opening Date: 29 June 2020
Address: 1 Marina East Drive, Singapore 029996
For more information, visit Keppel Marina East Desalination Plant.
********************
#9 Bukit Gombak Park
The 4.8-hectare park, which is located at Bukit Batok West Avenue 5 opposite the Bukit Batok Driving Centre, is scheduled to be opened in early 2020.
Visitors will soon be able to enjoy its greenery and recreational facilities that will include a hill trek and a nature playgarden, NParks said, adding that residents' feedback on the features were gathered during the planning process.
Official Opening Date: Scheduled in Year 2020
Address: Bukit Batok West Avenue 5
Opening hours: TBD
********************
#10 Revamped Changi Chapel & Museum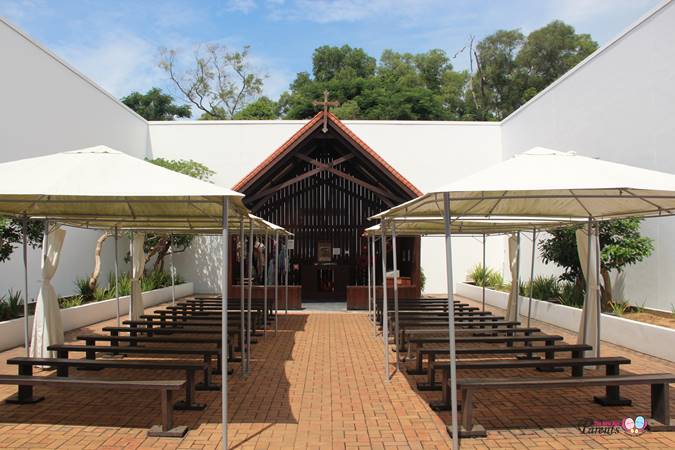 The Changi Museum is dedicated to all who suffered during the years of World War II from 1942 to 1945. Standing in the courtyard is the Changi Chapel, a symbolic replica of simple churches and chapels built by internees as places of comfort and solace.
The Changi Museum is closed for a major redevelopment from 2 April 2018, while the chapel will remain open until 1 January 2019 before it's being closed as well as part of the redevelopment. The revamped museum and chapel are expected to reopen in 2020 for the public to visit.
Official Re-Opening Date: Scheduled in Year 2020
Address: 1000 Upper Changi Road North Singapore 507707
Opening hours: TBD
********************
#11 Singapore Discovery Centre
Singapore Discovery Centre will be RE-OPENING its doors with exciting new attractions on 31 October 2020! The Permanent Exhibits Gallery – Through the Lens of Time will be available from Mid-November onwards. Visitors are encouraged to book a ticket before arriving. Priority entry will be given to ticket holders.
Official Re-Opening Date: 31 October 2020
Address: 510 Upper Jurong Road Singapore 638365
Opening hours: 10am – 10pm
********************
#12 Jurassic World Cafe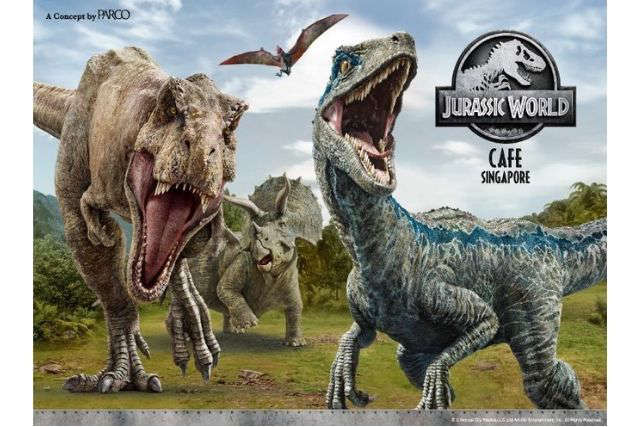 In a first for Southeast Asia, people in Singapore will now be able to step back millions of years and feast amongst the dinosaurs 🦕🦖 at the Jurassic World Cafe, based on the original concept seen in THE GUEST Café & diner, a themed cafe operated by PARCO in Japan.
Opening Dates: 6 November 2020 to 3 January 2021
Address: ION Orchard
Opening hours: 11am to 10pm
For more information, visit Jurassic World Cafe.
********************
#13 Alice in Wonderland Playground


The new children's playground at Dawson Vista was inspired by "Alice in Wonderland", a popular children's classic created by Lewis Carroll in 1865. The whimsical thematic design integrates traditional elements such as slides, seesaw, climbing platforms, and trampoline to encourage families to explore and play together.
Official Opening Date: September 2020
Address: 78A Strathmore Ave Singapore 143078
For more information, visit Dawson Vista Wonderland Playground.
********************
#14 Scribble Town – New Children's Exhibition


What counts as bullying? Can seemingly innocuous words and actions be hurtful to the people around us? What can we do when we witness bullying, and how can we all contribute to a bully-free culture?
Opening Dates: 1 October 2020 to 31 January 2021
Venue: Sun Yat Sen Nanyang Memorial Hall (SYSNMH)
For more information, visit Scribble Town – New Children's Exhibition.
********************
#15 Yunnan Garden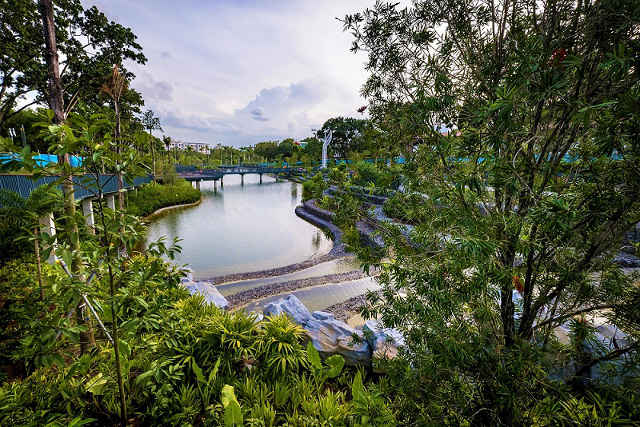 Photo credit: NTU
The rejuvenated Yunnan Garden, a sprawling open space of greenery, waterscapes and heritage landmarks, will officially open at Nanyang Technological University, Singapore (NTU Singapore) on 13 February 2020.
Built in the 1950s, the Yunnan Garden was a key attraction of the Nanyang University campus, the land on which NTU Singapore is now situated. With the just-completed revitalisation effort, the Yunnan Garden is seamlessly integrated with the Chinese Heritage Centre and an expanded Nanyang Lake. More than 1,000 new trees comprising over 80 species have been planted in the Garden, enriching its biodiversity. Other enrichments include a new 5.6-metre-tall waterfall, themed mini gardens, a boardwalk, a new stormwater management system, and Wi-Fi connectivity throughout the Garden.
The result is a 9-hectare heritage precinct – bigger than 12 soccer fields – that preserves the Garden's legacy while enriching it as an educational and recreation hub, making it a go-to place not just for the NTU community, but also for the residents who live in the wider Jurong neighbourhood.
Opening Dates: 13 February 2020
Venue: NTU
For more information, visit here.
********************
#16 Hansel And Gretel Playground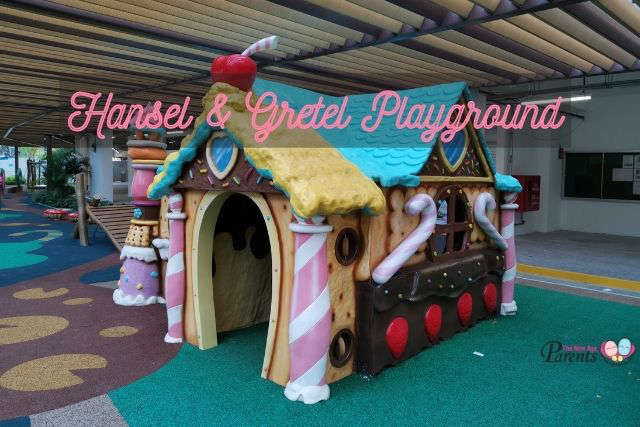 The Hansel And Gretel themed park playground at Clementi Crest. The Candyland Playground comes with Candyhouse, spinning apples, lollipops, and mushroom stems.
Opening Dates: September 2020
Venue: Clementi Ave 2
********************
#17 Lornie Nature Corridor
The 1.76km stretch along Lornie Road comprises a Nature Way and a Park Connector, the latter of which is part of the 36km Coast-to-Coast Trail.
It is adjacent to the Central Catchment Nature Reserve (CCNR), acting as a natural buffer that helps to bolster the habitats of biodiversity like the Raffles' Banded Langur and Sunda pangolin in those areas.
This buffer also helps reduce forest fragmentation of the nature reserve, making it more resilient to the impacts of climate change and extreme weather.
The corridor is planted with over 100 species of trees and shrubs, mimicking a more natural landscape like a rainforest. The greenery also creates a cooler and more comfortable environment for users.
Once the plants mature, the route will resemble a forested corridor, providing for a rustic environment for hikers and cyclists to move between MacRitchie Reservoir Park and Adam Rd.
Having more natural landscapes through rewilding Lornie Nature Corridor is also part of a longer 10km stretch starting from Kheam Hock Rd, connecting to Lornie Rd and Upper Thomson Rd, ultimately linking together the CCNR and the Singapore Botanic Gardens.
This 10km stretch will undergo rewilding, which involves planting a curated mix of native trees, shrubs, and wildflowers to introduce more naturalistic landscapes across Singapore.
Not only will biodiversity benefit from this ecological connectivity, the lusher greenery can be enjoyed by the public
Opening Dates: 21 November 2020
********************
---
It's the weekend and are you looking for things / activities to do? Check out our weekly roundup of Things To Do This Weekend In Singapore.
* * * * *
Want to be heard 👂 and seen 👀 by over 100,000 parents in Singapore? We can help! Leave your contact here and we'll be in touch.
Stay in touch! Subscribe to our Telegram here for our latest updates.