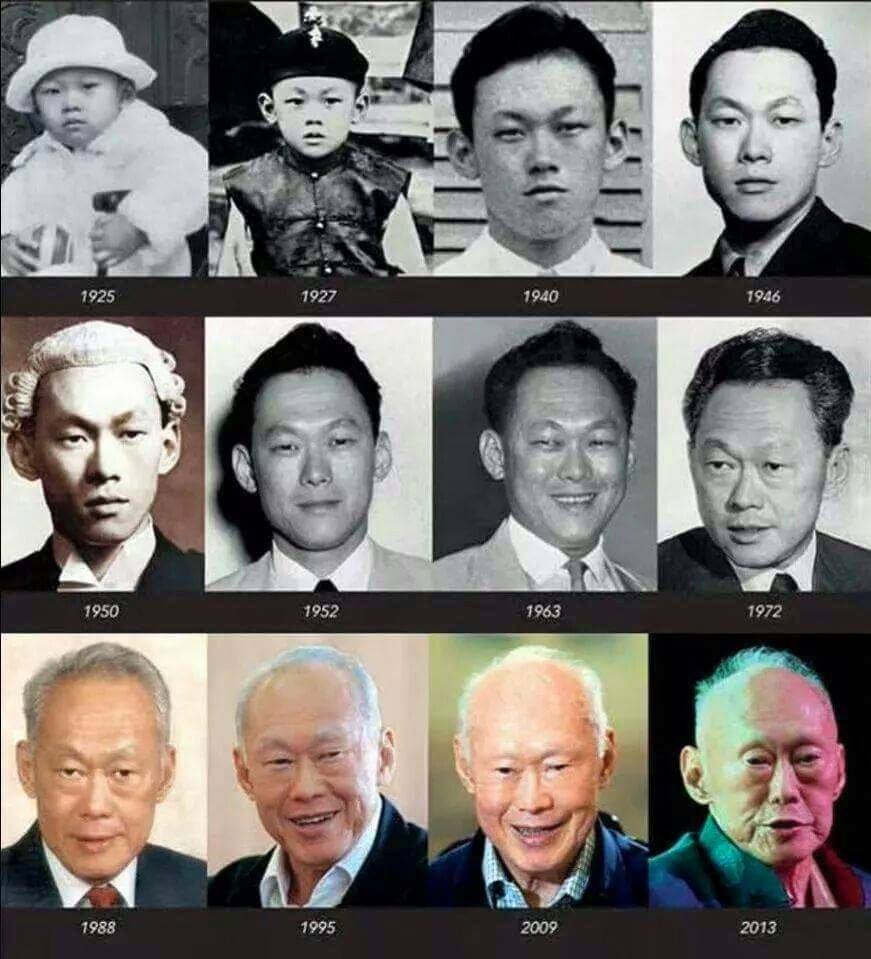 Lee Kuan Yew, our founding father and the first Prime Minister of Singapore, is the person we look up to when we think of Singapore's growth and progress over the years. He had governed and led Singapore for three decades.
We round up eight quotes by the strong and out-spoken leader.
---
"I'm very determined. If I decide what something is worth doing, then I'll put my heart and soul to it. The whole ground can be against me, but if I know it is right, I'll do it. That's the business of a leader."
---
"But we either believe in democracy or we not. If we do, then, we must say categorically, without qualification, that no restraint from any democratic processes, other than by the ordinary law of the land, should be allowed… If you believe in democracy, you must believe in it unconditionally. If you believe that men should be free, then, they should have the right of free association, of free speech, of free publication. Then, no law should permit those democratic processes to be set at nought."
---
"To straddle the middle ground and win elections, we have to be in charge of the political agenda. This can only be done by not being beaten in the argument with our critics. They complain that I come down too hard on their arguments. But wrong ideas have to be challenged before they influence public opinion and make for problems. Those who try to be clever at the expense of the government should not complain if my replies are as sharp as their criticisms."
---
"I started off believing all men were equal. I now know that's the most unlikely thing ever to have been, because millions of years have passed over evolution, people have scattered across the face of this earth, been isolated from each other, developed independently, had different intermixtures between races, peoples, climates, soils… I didn't start off with that knowledge. But by observation, reading, watching, arguing, asking, and then bullying my way to the top, that is the conclusion I've come to."
---
"The task of the leaders must be to provide or create for them a strong framework within which they can learn, work hard, be productive and be rewarded accordingly. And this is not easy to achieve."
---
"I am often accused of interfering in the private lives of citizens. Yes, if I did not, had I not done that, we wouldn't be here today. And I say without the slightest remorse, that we wouldn't be here, we would not have made economic progress, if we had not intervened on very personal matters – who your neighbour is, how you live, the noise you make, how you spit, or what language you use. We decide what is right. Never mind what the people think."
---
"Life is not just eating, drinking, television and cinema…The human mind must be creative, must be self-generating; it cannot depend on just gadgets to amuse itself."
---
"Even from my sick bed, even if you are going to lower me into the grave and I feel something is going wrong, I will get up."
---
Let us wish the best for Mr Lee Kuan Yew, the man led us to where we are today.
By Crystal Tan
---
"I have no regrets. I have spent my life, so much of it, building up this country. There's nothing more that I need to do. At the end of the day, what have I got?
A Successful Singapore.
What have I given up?
MY LIFE."
-Updated: Mr Lee Kuan Yew passed away on 23rd March 2015. He left behind a great legacy.-
If you find this article useful, do click Like and Share at the bottom of the post, thank you.
Want more comprehensive info? Check out our e-guides here.