Question: "Hi, my 7 year old daughter still can't read well. Somehow she can't blend the words. How can I help her?"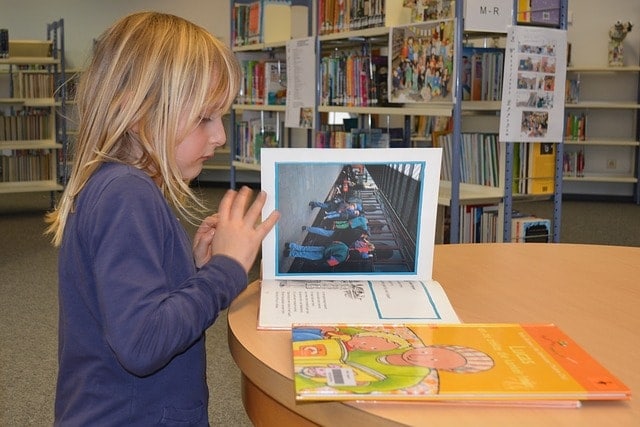 Answer: From your query, we sense your concern over your little one's lack of fluency with reading. Many times, a couple of things could be at play (for the lack of fluency in reading).
Consider the following as fodder for thought:
1) Pictorial cues
Good books should have strong association between the word/vocabulary and the illustrations. Emergent readers hinge on these pictures to gain context and meaning to print. The implication here will be to get reading material that hinges on strong illustrations.
2) Word count
Whilst a 7 year old should be able to read a good number of words, the exact range differs due to extent of exposure at an early age to print, interest etc. Use the 5-finger rule when choosing a book. If your child can read a page with no hindrance and stopping for "every- 5" word chunk, then the levelling of the book will be about right.
3) Sound vs word
The thing about learning to read is that not everyone starts from associating what they "see" with how it should "sound". Some children are just whole word learners. This means that they are more likely to pick up the reading skill by picking up the learning of the word visually and not by auditory (i.e. through phonics). The road to learning is definitely harder for whole word learners but their strength is that they have a strong sense of what they are reading as compared to readers who decode phonetically.
For whole word readers, exposure to wide range of reading materials and loads of reading aloud opportunities is essential. Point to them the words as you read with them. This explicitly "forces" them to look at the words read.
Above all, loads of patience and encouragement works wonders.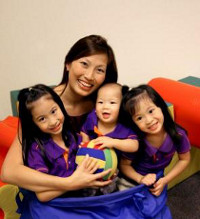 In this Ask The Expert section, we asked Esther Lim, CEO and Founder of LEAP SchoolHouse, about language and literacy development in children. Born and educated in Singapore, she holds a Master Degree in Education (NTU/NIE), Bachelor Degree in Arts (NTU), Diploma in Marketing – Top student for the year 2000 (Chartered Institute of Marketing). Esther has more than 10 years of teaching experience and has taught widely in both Secondary and Primary schools. She was also involved in curriculum planning and development work for the primary unit at MOE for several years. Esther has also conducted workshops and talks for educators, locally and overseas. Besides all the above credentials, Esther is also a mother of three children.
For more info, visit leapschoolhouse.com.sg
If you find this article useful, do click Like and Share at the bottom of the post, thank you.
Want to be heard and seen by over 100,000 parents in Singapore? We can help! Leave your contact here and we'll be in touch.