We may have many complaints about the preschool sector, but there are positive changes that are in motion to improve preschool resources and services. Parents of preschoolers can explore some of the following resources to help themselves and their children through the preschooling years. There are also more opportunities for preschool staff to up-skill to manage the demands of work and gain moral and workplace support.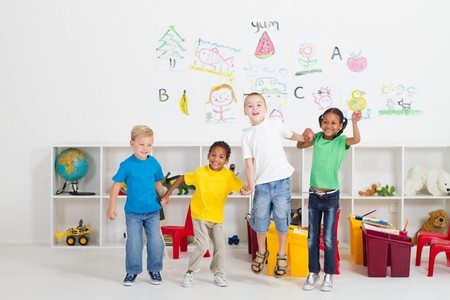 1. Support for preschoolers with reading and writing skills
Many parents may be unaware that their children have specific learning difficulties, even if the children are not formally diagnosed with special needs. Avoiding these difficulties and hoping they will go away without early intervention puts these children at risk of long-term learning difficulties, which are harder to fix at primary school level onwards.
To address the needs of children at risk of dyslexia or developmental delay, the Dyslexia Association of Singapore (DAS) helps these children to acquire a good foundation in alphabet knowledge and phonograms, thus allowing them to gain self-help coping strategies and eventually integrating within the mainstream schools' curriculum.
Ms Wong Kah Lai, DAS' pre-school Programme Manager, has been advocating for this programme to reach K1 and K2 children. She says early diagnosis saves parents from incurring additional costs for remedies that might not be addressing the right issues and would also provide children with the right form of learning support.
For example, a dyslexic child facing problems with English will have trouble with Mathematics, Science and any other subject requiring comprehension and composition, if he does not receive early intervention.
DAS' upstream approach looks at reducing the long-term social impact and costs that dyslexia has on the affected child and family and involves not just the child, but the parents and preschool teachers too. Low income families can apply for bursary awards by NTUC Income OrangeAid (more than 1,300 children from low-income families have benefitted from the programme).
Source: caddomillsisd.org
2. Preschool programmes for children with developmental needs
There have been more children diagnosed with developmental problems such as autism and speech and language delays. EIPIC centres have long waiting lists and many parents have to resort to expensive private therapy for their children's learning needs.
To support children with mild developmental needs within preschools, KKH's Department of Child Development (DCD) has implemented a Development Support Programme (DSP) where Learning Support Educators (LSEds) are trained to help these children improve their age-appropriate skills. There are 60 LSEds, of which a third are with NTUC First Campus, which will equip 94 centres with the DSP in 2016. The other LSEds are with PAP Community Foundation.
Mr Tang Hui Nee, Assistant Director and Head of Community Services of KKH's DCD, has helped NTUC First Campus establish partnerships with VWOs such as AWWA and Society for the Physically Disabled to expand the scope of services to these children. He clarified that the frequency, intensity and specificity of support are different between the DSP and EIPIC programmes. Children who are enrolled in the EIPIC programme are not eligible for DSP.
Development Support Programme
EIPIC Programme
Suitable for
children with mild developmental needs
children with more moderate to severe needs
Location
within a regular preschool setting
in an EIPIC centre separate from preschool
Frequency
45 mins a session,
once a week,
6 – 15 weeks depending on package
1.5 – 3 hours a session, 2 – 5 times a week, until child enters primary school or parents withdraw child
Monthly fees (depending on programme and government subsidies)
$5 – $200
$5 – $960
Assessment
By a panel consisting of medical doctor and LSEds
Referral by a polyclinic to the Child Development Unit at KKH, NUH or SGH
⇒ Related Read: Choosing the right school for children with Special Needs
3. Parent support groups
Before social media, parent support groups were usually physical meetings held at schools. Now there are Facebook groups, WhatsApp group chats and other platforms that parents can sign up to discuss preschool and parenting issues with other parents.
Some of these groups are on a referral basis and many groups prefer to stay unlisted to ensure the invitee's background can be vouched for by the recommender. This is because many issues discussed within the group are sensitive and confidential, and parents prefer a closed group of friends and acquaintances they can trust.
4. Ensuring preschool education is available to the low income
On top of the government's Basic and Additional Income Subsidy that reduces childcare fees by up to 99% for the low income, some preschool operators such as NTUC First Campus helps low income families to cover preschool fees via the Bright Horizons Fund. NTUC First Campus also sets aside 15% of its places for children from low income families.
5. Online resources for parents
Just Google "preschool resources" and you'll be spoilt for choice. Parents who want to provide additional exercises and activities on top of preschool can download printable sheets and activities from many online sources. Videos explaining concepts, teaching spelling, mathematics and art are easily available on YouTube. And they're all free!
6. Preschooler fairs and movements
In recent years, there has been a marked increase of fairs and movements catering to preschoolers. One notable movement is the Rise & Shine movement to advocate the raising of happier children. More events can be found via Events in Singapore.
7. Teachers have access to training and career advancement
Early childhood educators have training and career pathways planned out for them. For example, 138 preschool teachers who recently began a three-year professional development programme (PDP) and are nominated by their employers for larger roles can receive cash awards of up to $12,000 each.
By giving teachers help to learn skills to cope with the demands of the preschool environment, hopefully, this will stem the brain drain to other sectors and allow teachers who truly care for preschoolers to think that there is a future for them if they stay in this industry.
8. Helping preschool operators focus on quality services and affordable childcare
The government will subsidise course fees and absentee payroll costs for preschool operators who nominate their teachers for PDP. In addition, 169 childcare centres have reduced their fees this year to below median fees as part of a deal made with the government under the partner operator scheme, where they also have to obtain a government certification for quality and support their teachers' professional development and career progression.
9. More preschool places
Currently, 1 in 2 children have a childcare place, an improvement from 1 in 6 children in 2009. More childcare places will be available this year, including places from five mega centres that can each take in 300 to 500 children.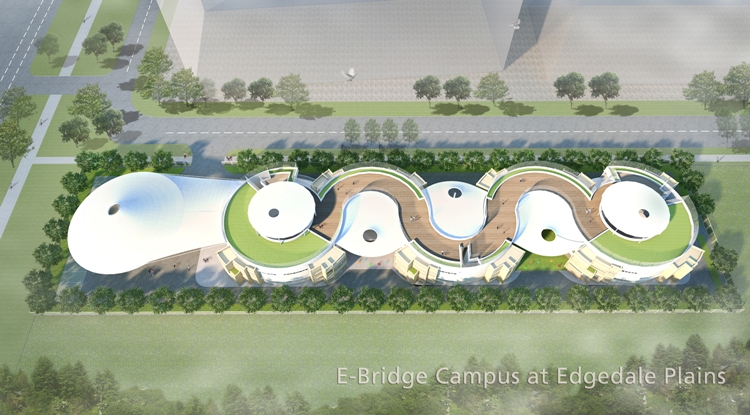 Mega childcare centre E-Bridge Pre School Punggol. Photo source: e-bridge.edu.sg
⇒ Related Read: Mega Childcare centres in Singapore
10. Support networks for preschool teachers
Preschool teachers can join the Education Services Union which offers services relating to job protection, career progression, placement and privileges. To keep updated with preschool happenings, teachers can join the Preschool Teachers Network Singapore Facebook group, which has been around since 2012 to create a platform for preschool teachers' voices to be heard.
While you may not be completely satisfied with the preschool sector, remember that you as a parent have an important role to play in giving feedback and working with preschools, and early intervention centres (if relevant) to help the entire sector improve to cater better to your preschooler's needs.
Contributed by Jules of Singapore.
* * * * *
Like what you see here? Get parenting tips and stories straight to your inbox! Join our mailing list here.
Want to be heard 👂 and seen 👀 by over 100,000 parents in Singapore? We can help! Leave your contact here and we'll be in touch.