Did you know? Your brain never stops changing, even at adulthood.
How one's brain develops is a combination of genetics and environment. As your child is growing up, there are different windows of opportunities where his or her brain is particularly more adept at absorbing and learning specific skills. TNAP scoops on the latest brain development programs for children in Singapore.
Heguru Education Centre @ Eunos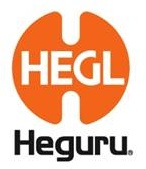 A heart-based brain development program that maximises the limited window of opportunity for right brain development during your child's first 6 years, Heguru Education is an effective and proven early childhood education programme that is developed by Heguru Japan over 30 years of extensive research and practicum, emphasizing imaginative exploration and critical thinking in a fun-filled learning environment.
A holistic brain-training programme conducted in a tri-lingual environment to enrich children's growing minds through a variety of games, hands-on activities and guided play. Lessons are conducted in English, Mandarin and Japanese, to help children develop rich neuron connections that are critical for optimal brain growth. With hand-made teaching materials, children are motivated to explore concepts and ideas through experiential learning.
My Little Genius @ Jurong East and Hougang


An enrichment program that specialises in Whole Brain Development for children 6 months to 5years old, My Little Genius unleashes the genius in every child through the Multi-Dimensional Whole Brain Stimulation Approach. Their program stimulates children through highly effective Multi-Dimensional techniques together with the important early exposure to English and Chinese.
BrainFit Studio

Founded by a dedicated team of healthcare professionals passionate about maximising one's potential and improving lives, Brain Fit programmes are developed based on neuroscientific principles, targeted at the 5 brain fitness systems: Memory & Attention, Auditory & Language Processing, Visual & Spatial Processing, Sensory Motor Coordination and Social-Emotional Functioning (EQ).
A learning centre specializing in programmes that develop your child's potential. iGenius believe that each child has untapped potential and can learn to harness his brainpower to the fullest, as well as to groom other important life skills that will allow him to stand out from the crowd with guidance and nurturing in a conducive environment.
Right Brain Tots
Right Brain Tots™ bilingual brain development and character building programme is specially developed for children aged 6 months to 5 years. Their curriculum emphasizes on your child's cognitive, language, social and emotional development, helping him to learn through play, and experience success in accomplishing meaningful tasks.
Singapore Brain Development Centre

Singapore Brain Development Centre (SBDC) offers the latest scientific brain-training programs for enhancing underlying learning and processing capabilities, to make learning easier and faster. Helping children to build underlying learning skills and give them better tools to help them function far more effectively at school, work and play, Singapore Brain Development Center works closely with the U.S principals, to regularly revise and update our cognitive training technologies to offer the latest in cognitive development.
Genius Learning Hub™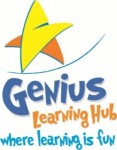 Genius Learning Hub™ specializes in helping children develop and build the right attitudes, skill sets, confidence and learning abilities to meet tomorrow's challenges. Understanding the kind of education that a child's growing up needs in order to excel and compete, their core value lies in bringing out the best of every student and ensuring that they have fun throughout the entire process.
Whole Brain Activation Academy


Providing specific whole brain activation for kids aged 5 to 12 years old, WBA utilizes multi-dimensional whole brain activation technology, motivational techniques, sound technology and games to activate these young individuals through a fun and exciting environment. As a result, their brains get stretched and their brains gain more flexibility, allowing them to achieve optimal performance whenever needed.
This article was first published in The New Age Parents e-magazine