In an article by Nicole M. Charara on how music can benefit children, she answered some frequently questions on the benefits of music; how it can help children focus better and regulate their emotions.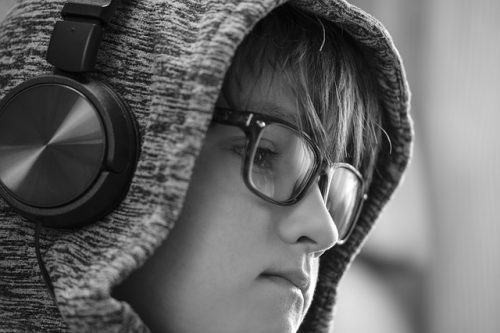 We list down a few recommended playlists by Spotify on the different types of music and songs you introduce to your child for better focus, relaxation, mathematics and English/Creativity.
Recommended age group: 7 – 12 years old.
For better focus, listen to…
Hey, Soul Sister – Train
Tiny Dancer – Elton John
Piano Man – Billy Joel
Paradise Circus – Massive Attack
The Girl From Ipanema – Stan Getz
Over the Rainbow – Melody Gardot
What A Wonderful World – Louis Armstrong
Come Fly With Me – Frank Sinatra
For relaxation, listen to…
If We Hold On Together – Diana Ross
Only Time – Lavender Hill Orchestra, Enya, Roma Ryan
One and Only – Adele
You Are So Beautiful – Joe Cocker
In Dreams (From Lord of the Rings)
Ave Maria (Healing Piano Music)
Don't Know Why – Norah Jones
Closer – Goapele
For Mathematics, listen to…
Effects of classical music: Classical music has 60-70 beats per minute, a constant melody and tone range, which calm the mind and help students to study for longer and retain factual information. It targets the part of the brain that stimulates spatial-temporal reasoning, which is useful in solving math problems. Research has also suggested that listening to classical music while studying math could see you do 12% better in exams.
Mozart – Piano Concerto No.2
Beethoven – Fur Elise
Chopin – Waltz in D-Flat Major, Op. 64, No.1
Handel – Largo Xerxes
Beethoven – Adieu to the Piano
Tchaikovsky – Swan Lake-Scene
Rossini – William
Vivaldi – Spring from The Four Seasons – Violin Concerto in E Major
Bach – Toccata and Fugue in D Minor
Grieg – Morning from Peer Gynt
For English & Creativity, listen to…
Effects of emotive pop and rock songs: When studying for subjects like English, drama or art, students use the right side of the brain to process original, creative thoughts. Listening to emotive rock and pop music produces a heightened state of excitement that is likely to enhance creative performance.
Katy Perry – Firework
Rihanna – Diamonds
Kelly Clarkson – Stronger
Justin Bieber – Beauty and a Beat
One Direction – One Way or Another (Teenage Kicks)
Rolling Stones – I Can't Get No (Satisfaction)
Biffy Clyro – Biblical
Guns'n'Roses – Sweet Child Of Mine
Mumford and Sons – Winter Winds
Bon Jovi – It's My Life
This research is commissioned by Spotify, digital music streaming service.
* * * * *
Like what you see here? Get parenting tips and stories straight to your inbox! Join our mailing list here.
Want to be heard 👂 and seen 👀 by over 100,000 parents in Singapore? We can help! Leave your contact here and we'll be in touch.