Countless research has placed a strong emphasis on the importance of spending quality time together as a family. When families spend quality time together, they are building a stronger bond and relationship. Furthermore, spending time together contributes to the well-being and development of the holistic child.
The underlying message here is quality and not quantity. This means, spending a whole day watching TV programme does not contribute to quality time spend together. On the other hand, spending quality time together does not mean explicit and expensive activities like going to theme parks, going for a getaway etc. In fact, spending quality time together does not always mean spending more money. Here are some great ideas for family activities that will not burn a hole in your pocket!
1. Pot-luck with friends and family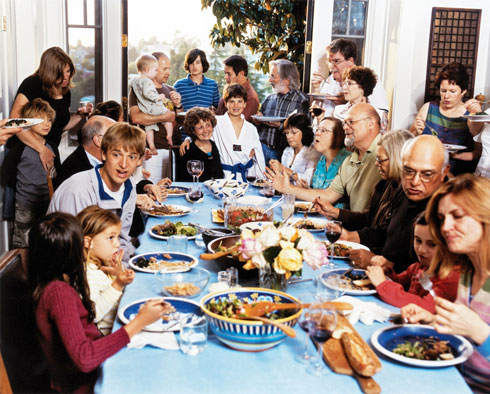 Invite friends or neighbours over to your place for a gathering cum lunch/dinner session. Ask each person to bring food items to contribute to the mini-party. If you don't want everyone to turn up with a salad or junk food, have an organized list that states what food item is each one bringing so as to avoid having people bringing the same item. Since every family is only responsible for one item, it won't cost anyone much money. Families can get together to talk, watch great movies, embark in games or any other fun activities.
2. Hitting the beach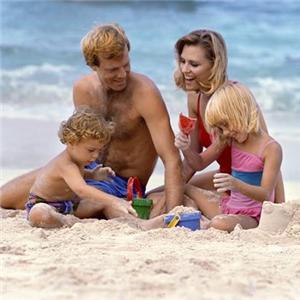 Countless of fun can happen on the beach! In fact, kids just love hanging out at the beach, building sandcastles, burying daddy and mummy, playing in the water, running about and so much more. All these funs do not cost a single cent! Singapore does have a lot of beaches around the island such as East Coast Park, Pasir Ris Park, West Coast Park etc. Just a little effort spend in packing all the necessities such as toiletries, water, and sand play equipments and some snacks. Never forget to bring sunblock lotion for you and your child too!
3. Cooking/Baking session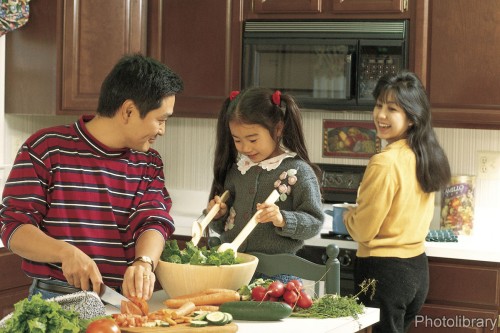 When family hangs out together in the kitchen, whipping up a delicious meal collaboratively is not just a simple chore anymore. In fact, it is a great opportunity for bonding and to teach your child some basic cooking techniques. Cooking and preparing meals together may take time, effort, patience and a lot of cleaning up especially with younger children, but all this hard work is worth the effort after all. Experts have said that it is a great way to keep your child interested in trying a variety of food, including healthy food that they usually avoid. Adding on, all these positive cooking experiences help to build up a positive and confident child. It is also a great way for parents to spend quality time together with the child.
Do check out this websites for simple recipe:
Easy Kids Recipes & Cooking with Kids
4. Teach your child a new skill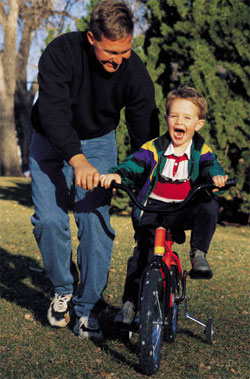 Why wait, when you can start teaching your child some new skills such as riding a tricycle/bicycle, skating, swimming, photography, baking and more. With an early start, it may inculcate love and mastery for the skill as the child grows. Spending an afternoon to teach your child a new skill can be a tiring process, but it may be worth all the effort after all.
5. Serve the Community together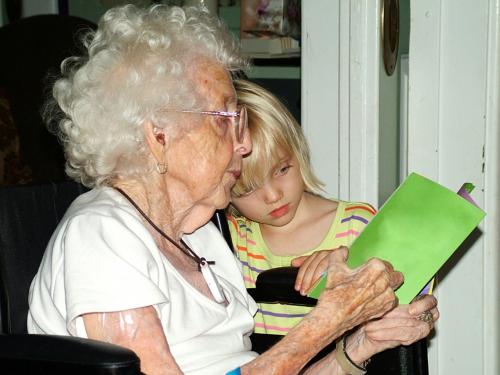 Have a free afternoon? How about volunteering and helping out at a Home for the Elderly or the under-privileged with the family? It is definitely a great and meaningful way for you to give it back to society and to also teach your child the act of giving and be kind of all. The opportunity to render some form of help and care to the less privileged will instil love, values and charity in your child's heart. In fact, whenever you have the opportunity to display charity, do it with joy in front of your children and encourage them to be a part of it. Years later, they might do it on their own!
6. Have a family game day/night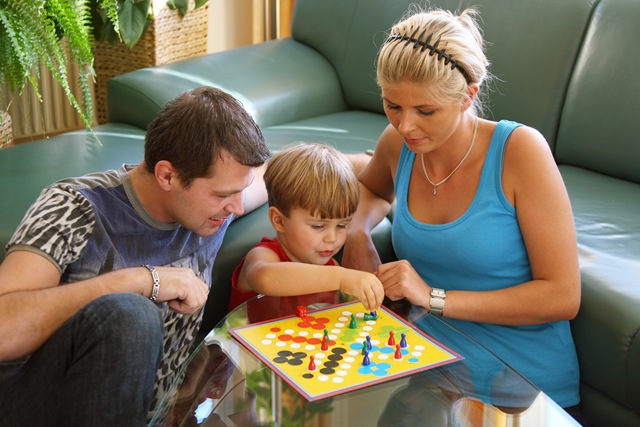 Setting a family day to have simple and yet fun activities at home will help to bond with the family. Select a favourite game – Board games like Scrabble, Mad Magazine and Monopoly; card games like traditional Happy Family card and Uno; or others like Bingo, Jenga, Pig Pile and more, for the family to have fun together. Playing these simple games will condition your family to look forward to simple and less-expensive ways of having fun.
7. Travel around and explore Singapore
There are tons of great places around Singapore that families can explore together, be it nature parks like Bukit Timah Nature Reserve, Fort Canning, Mount Faber, Japanese Garden or Sungei Buloh Wetland Reserve; museums like Asian Civilisations Museum, National Museum of Singapore, Peranakan Museum, Singapore Art Museum; exhibitions or the different historical buildings and attractions like Geylang & Katong, Chinatown, Changi Village, Little India and more.
8. Picnic at a park
A picnic at the park is something that most family enjoy. Indulge in some sandwich and fruits, fly a kite (You can get good and affordable kites via Decathlon), play a board game and read a book together. After the whole family have their fun time together, It is a good way for Dad and mom to relax with a good book or conversation while the kids play some games. Some great place to have picnic includes Singapore Botanic Gardens, Marina Barrage and West Coast Park.
9. Head to outdoor playgrounds
Indoor and outdoor playgrounds are basically everywhere, at every little corner of Singapore. However, outdoor playgrounds and play equipment provide better form of fun, fresh air, and exercises for children. Furthermore, these play equipment are specially designed to foster peer interaction and collaboration between the children and adults playing at the playground, which will also heighten children's holistic development. What more, all this fun does not even cause a single cent! Some great playground recommendations include – Pasir Ris Park, Tiong Bahru Park, West Coast Park, Jacob Ballas Children's Garden and more.
➡️ Related Read: Places to Visit in Singapore For Free
10. Ask your kids for ideas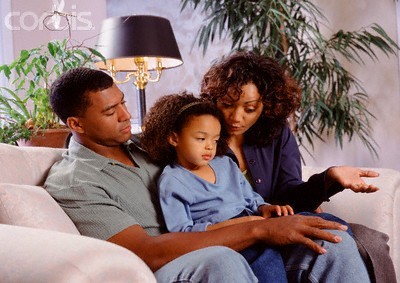 Before you start planning, you may consider having your child play an active participant in the decision-making process. You can put a list of possible ideas in a jar and have your child pick one or two activity for the day, or simply, have your child decide what he or she want to do for the day.
* * * * *
Do you have other low cost fun activities that families can do together? Please comment below, we will like to hear from you!
Want to be heard 👂 and seen 👀 by over 100,000 parents in Singapore? We can help! Leave your contact here and we'll be in touch.