Motherhood is a never-ending 24/7 journey of putting the needs of a little one before yourself, grappling with the emotional upheavals and constant second-guessing that comes with the territory, and battling the Z-monster during the day thanks to interrupted sleep at night. It can often seem like a thankless task of daily routine, a treadmill that you can't step off without everything falling to pieces!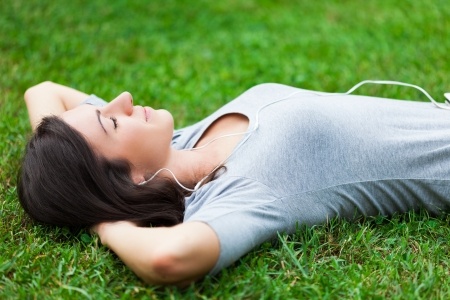 First up, and this is important: YOU NEED A BREAK.
Nobody – and we mean nobody – can give and give while running on empty. Nobody should. All of us need that space, that freedom to be refreshed and energized. You might find it over a bowl of chocolate cake when the kitchen is silent except for the comforting whirr of the mixer. Or while dabbling with oil paints in a studio without tiny hands and voices clamouring for your attention.
It's not easy to trust your children to a care-giver – sometimes it can even be scary leaving them alone with your husband for more than an hour. But muster up the courage, make the necessary arrangements, and do it. And then enjoy your well-deserved break, you need it! Here are some ideas you can try:
Put on your oven mitt
Always wanted to bake, but no time (or energy) to spare? This is an opportunity for you to get some hands-on practice in the kitchen, without worrying about a kitchen disaster as the end result. Book yourself a baking class at any of the many centres and schools islandwide. Even better, enrol with a friend, so you can share the flour, sugar and lots of laughter together!
High fashion high tea
Dress up to the nines and indulge in a delectable spread at a high tea buffet. Call up your girl friends – whether they are fellow mummies or not – and enjoy an ultra-girly rendezvous with high heels and cucumber sandwiches. Never mind that there's no occasion to dress up for – dress up for you.
Pamper your body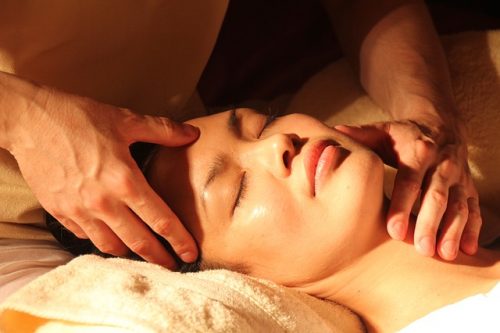 Whether it's a facial, massage, mani-pedi or scrub that you're hankering after, you can find a spa package that works for your needs and budget. There's nothing like a good massage to help you unwind…
Cycle your cares away
There's nothing quite like an hour or two of cycling to increase those feel-good endorphins and bring back that wind-in-my-face feeling we all used to love as kids! A bike ride and picnic at East Coast Park might be just the thing to unwind. If you're the more adventurous sort, night cycling could be something right up your alley! Rounded off with a delicious supper of sambal stingray and Hokkien mee perhaps?
Book date
Have a date with… your book! That's right, just your book and you. It doesn't need to be a new book, although it can be. It could just as easily be an old favourite that you love but haven't had the time to read in ages. Find a nice café, order a cuppa hot-something, and sit down to while an hour or two away while you read that book – from cover to cover! Now, it's definitely not every day we get the chance to do something like that!
Stay in!
Say what?! Yes, stay at home! Get the kids/husband out of the house for a few hours – grandma's place is a likely option, or your gung-ho hubby can bring them out for some fun of their own. Turn the radio on as loud as you want, to whichever channel you want! Snack on all the unhealthy stuff you wouldn't let your kids see you eat. Devour your stack of waiting-to-be-read magazines. Dance around any old how. In your PJs is totally fine. Or sleep on the couch after that delicious mug of hot tea.
By Dorothea Chow.
* * * * *
Like what you see here? Get parenting tips and stories straight to your inbox! Join our mailing list here.
Want to be heard 👂 and seen 👀 by over 100,000 parents in Singapore? We can help! Leave your contact here and we'll be in touch.