Cirque du Soleil is back in Singapore, 10 years since its last performance in 2005! Showcasing Totem – the most captivating performance to date and here is why you and your family should not miss this circus show!
Totem will bring you on an adventure filled with wonders, as you discover the evolution of mankind through the different acrobatic performances. The performing act is brought to you by 46 crews from 17 different countries, absolutely perfect for this performance. The high-level stunts, specially designed costumes and the vibrant lighting and visual effects will draw you in, as though you have travelled through the time machine and landed in a different era and destination. Before you could catch your breath, each act just keeps getting better. Don't say you haven't been warned!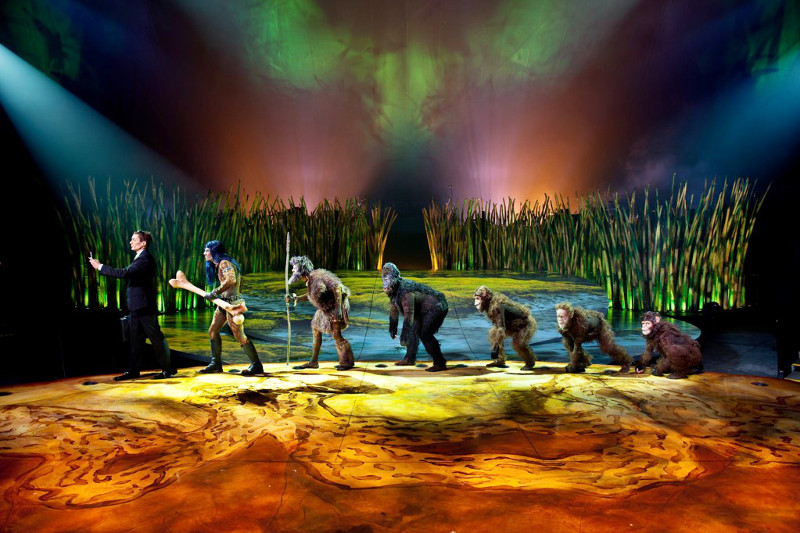 No doubt, you will be amazed by the different breath-taking performances, the carefully designed costumes and the special lighting effect, specially choreographed to draw you deeper into the performance. Kids will love the vibrant colours and definitely the funny bits put up by Valentino and the Clown Fisherman!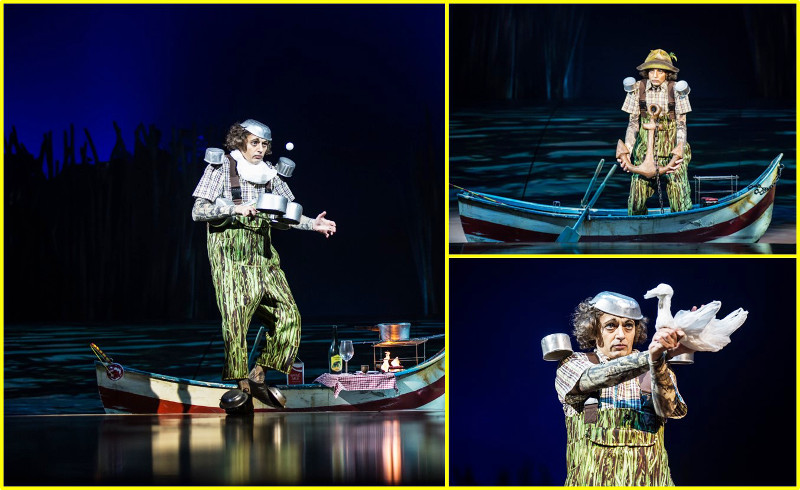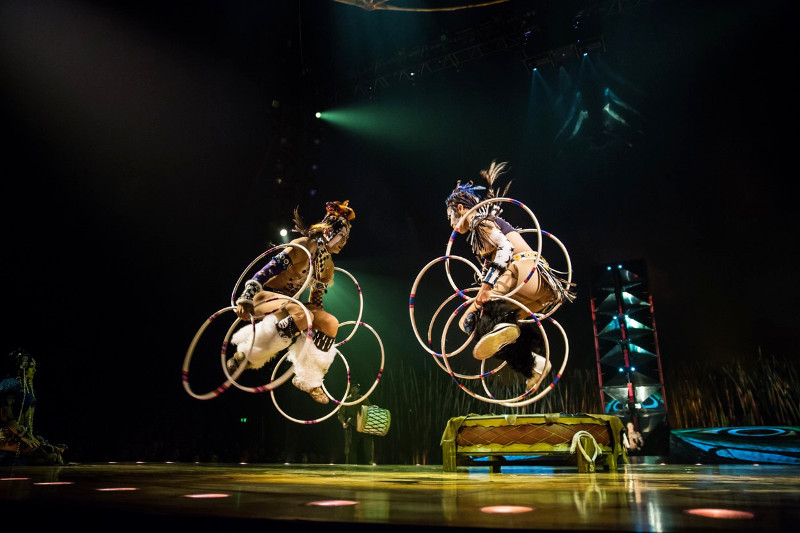 These two Amerindian artists perform a native dance using hoops. Surrounded by members of numerous tribes, they create new figures swiftly with their hoops, finishing with two globes representing unity and eternity.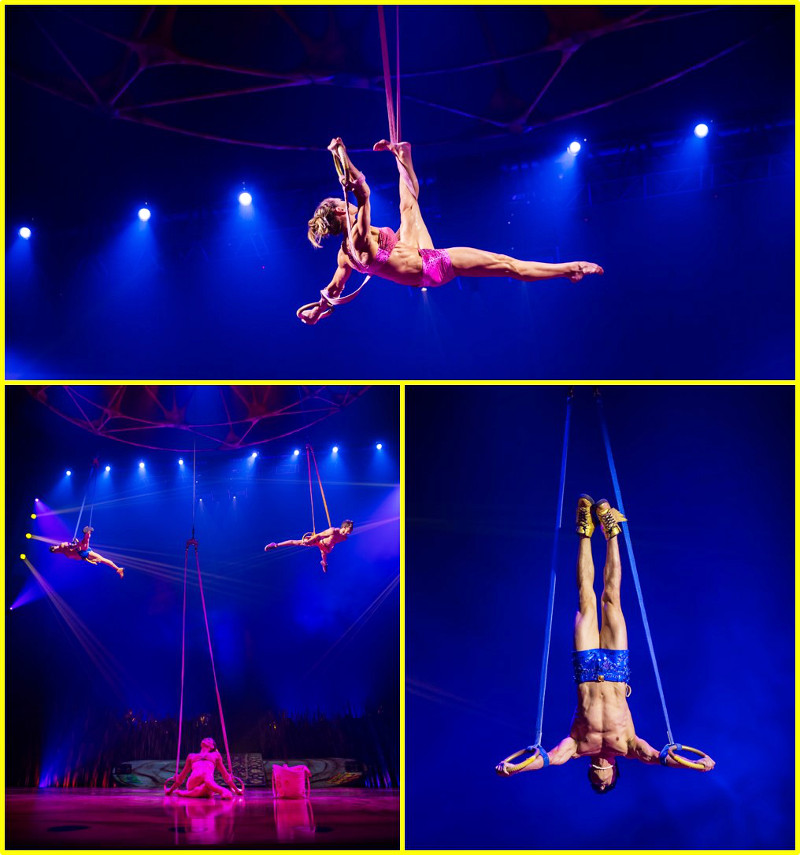 These trio showcase their graceful movements, sheer physical strength and superb physiques take to the skies above a summer beach. This modern-day acrobatic take on the mating game describes our innate desire to attract and impress, an age-old dance that ensures the forward motion of our species.
Like two lovebirds, a young man and woman tease, play and sulk on a swing while intertwining their bodies in a light-hearted dance, showcasing their agility and strength and that of a simple love story.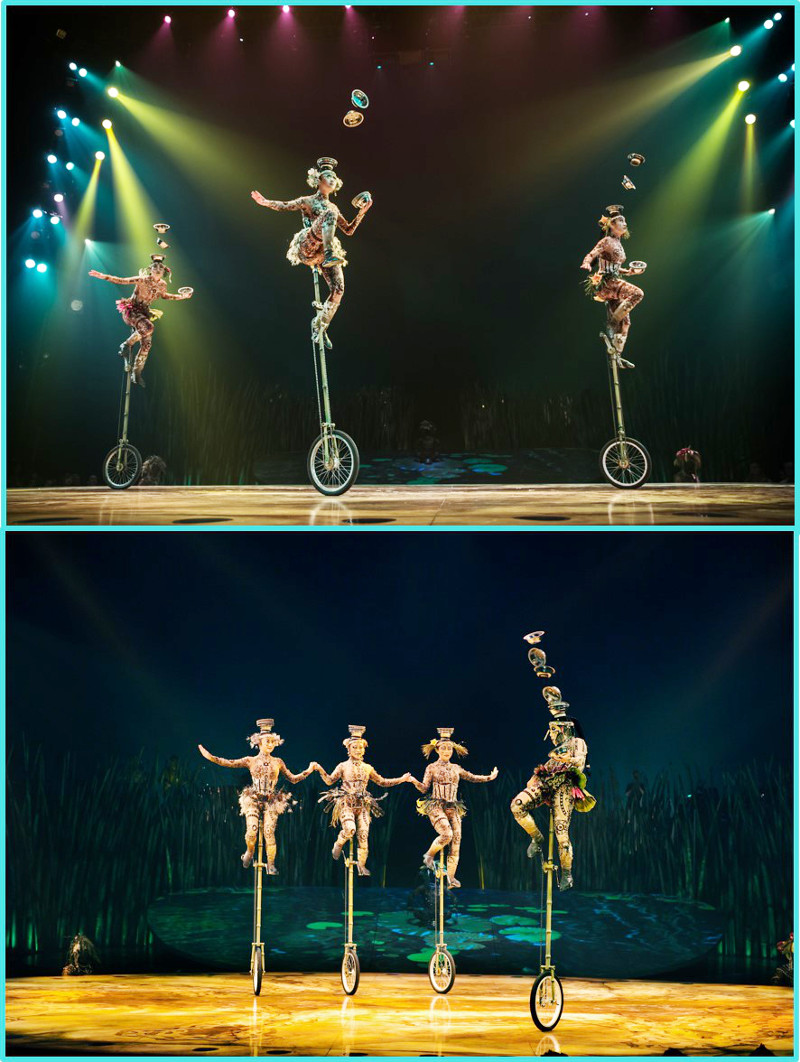 The abundance of fall is represented by the harvest colours and details of the costumes as five unicyclists juggle metal bowls in an astounding display of agility, balance, synchronized control and physical grace, tossing the bowls with their feet—sometimes over their shoulders—and catching them on their heads without using their hands.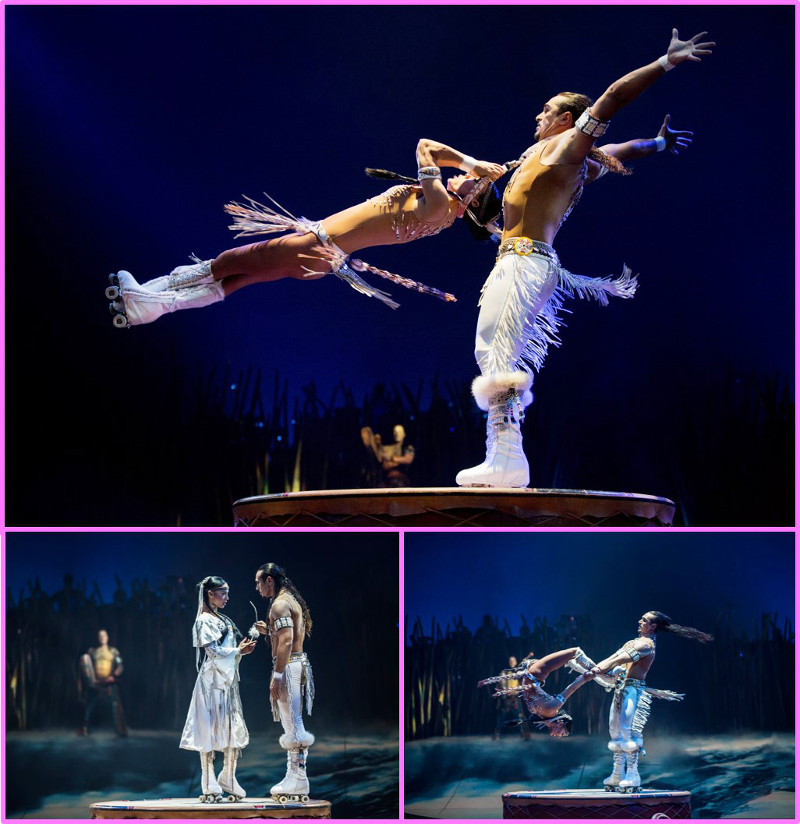 In a scene that evokes a wedding ceremony, this couple spins and whirls at heart-stopping speeds atop a tiny platform.
Wearing colourful costumes inspired in part by the lost civilizations of South America, ten artists perform feats of strength, balance and acrobatic movements. The jumpers are launched into the air and fly weightlessly across the sky like cosmonauts, leaping from one bar to the next with astonishing agility in a thrilling evocation of the human desire to escape the Earth's gravity.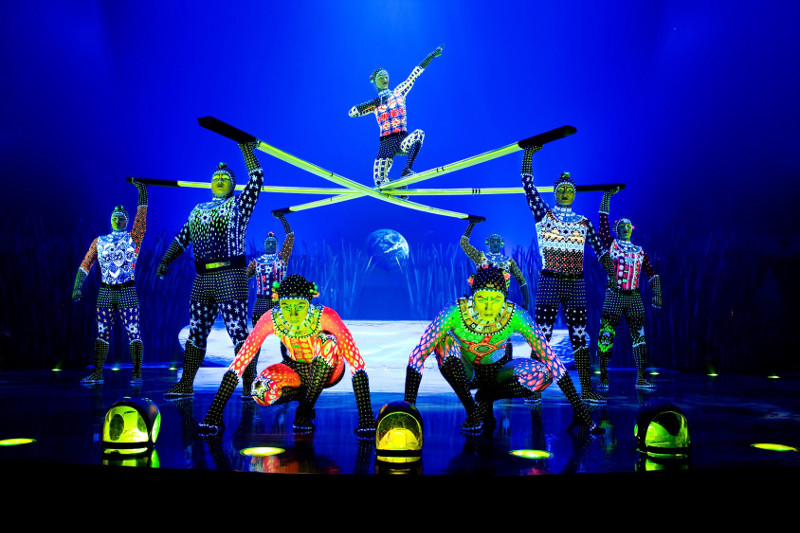 Catch a snippet of this magnificent performance on this video:
Location: Under the Big Top, beside Shoppes at Marina Bay Sands.
Psst! Watch out for the classic blue-and-yellow Big Top, a trademark of Cirque du Soleil at Bayfront Avenue!
Event Date: Wed 28 Oct – Sun 13 Dec 2015
We heard that the show has been extended by another two weeks due to its popularity! Don't miss it, grab your tickets here.
By Crystal Tan | Photos credit to Cirque du Soleil