What's a pregnant mom made of? Sugar and spice and all things nice!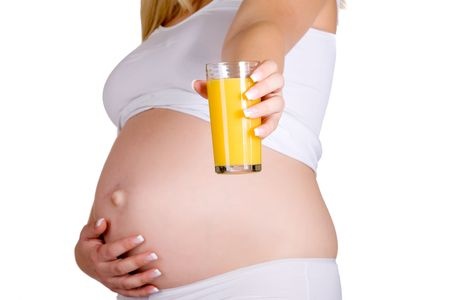 Pregnancy hormones can send us into all sorts of extreme cravings, especially of the sweet kind. However, with the dreaded Gestational Diabetes being a real threat, we have to be careful what we indulge in. Satisfy your cravings while nourishing your baby and body couldn't get any easier with these simple-but-delish recipes.
*Always check with your healthcare professional about any nutritional and dietary concerns you have.
Stock Up On These
Juice ( preferably 100% juice, not from concentrate and with no added sugar)
Frozen fruit ( choose flash-frozen boxed ones. I love the berries!)
Fresh fruit. My faves: Avocadoes, Bananas, Berries, Lemons
Sparkling mineral water (Canned soda water is a cheaper alternative)
Flaxseed meal (for the Omega 3 boost!)
Some nice-to-have items
Agave Nectar: This natural sweetener comes from a dessert plant similar to Aloe Vera. It's supposed to be of a low glycemic index, and hence a healthier sweetener option than sugar or honey. Available from NTUC and some health shops.
Lemon juice concentrate
Canned fruit in fruit juice
1. AvoBanana Brekkie-in-a-Cup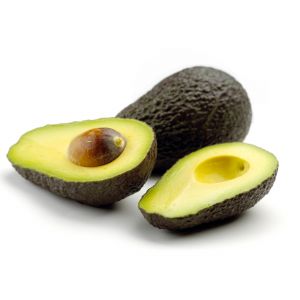 1/2 a ripe avocado
1 ripe banana
Natural greek set yoghurt
Milk
Flaxseed meal
How:
Put the avocado and banana into the blending cup.
Spoon in yoghurt enough to bathe fruit in.
Pour in some milk. Blend.
Add in more yoghurt and milk to desired taste and consistency.
Sprinkle in flaxseed meal and blend with a short burst. Enjoy!
*******************************
2. Berry Bliss
Writer's note: This is my alternative to sugary soft drinks!
Frozen/fresh berry mix
Juice (Apple or Orange)
Sparkling mineral water
Ice-cubes
Sprig of mint
How:
Put handful of berries into blending cup.
Pour enough juice to cover berries and blend.
Add in sparkling mineral water. Taste and if needed, stir in more juice to sweeten.
Pour into fave drinking cup.
Top with some ice and a sprig of mint for happiness.
*******************************
3. Berry Bombastic Smoothie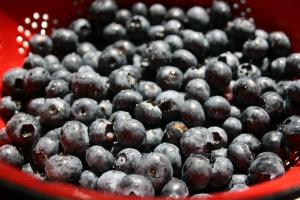 Frozen/fresh berries
Natural Greek-set Yoghurt (no added sugar/preservatives/sweeteners)
Your favourite juice
Some milk
How:
Scoop handful of berries into blending cup.
Cover berries, but not drown, with juice.
Blend till berries turn fine.
Scoop in about 5 big tablespoons of yoghurt and pour in some milk. Blend some more. Watch the consistency of smoothie. If you prefer something thicker, add more yoghurt. For something more liquid, pour in juice.
Variations: Berry-Crumble-In-A-Cup: Crumble in some digestive biscuits and blend.
*******************************
4. Cranberry Delight
Canned peaches in juice
Cranberry juice
Sparkling mineral water
How:
Mix juice and soda in 1:5 proportion or to taste.
Chop or blend a peach half into fine pieces.
Add chopped peach pieces to juice mix.
For more pick-me-up factor, add a squeeze of lemon juice.
*******************************
5. Kiwi Kiss
Writer's Note: Fantastic for packing in the Vitamin C punch to boost your immunity!
2 ripe Zespri kiwis (regular or the sweeter, golden variety)
Fresh lemon or lemon concentrate
Sparkling water
Fun Fact: Zespri® Green and Gold Kiwifruit are some of the most nutrient dense fruit available, providing more nutrients per serving than many other common fruits such as apples, oranges and bananas. Kiwifruit can help keep you regular, lower blood cholesterol levels and control weight. It also contains high levels of Actinidin, a unique digestive enzyme which helps break down the proteins in food, reducing heartburn and indigestion.
To sweeten: Agave nectar or raw honey.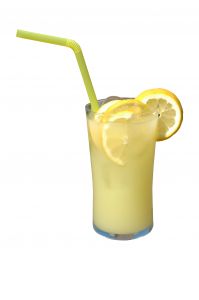 How:
Squeeze juice of half a lemon to cup. Remove seeds.
Spoon flesh of kiwi into cup and mash with the back of the spoon.
Pour in the fizzies.
Stir in some agave nectar/ honey to sweeten.
*******************************
6. Lemonade Sizzle
Fresh lemon or lemon concentrate
Sparkling water
Agave nectar or raw honey
How:
Squeeze juice of one lemon to cup. Remove seeds.
Drizzle in some agave nectar to sweeten.
Top cup with sparkling water in a ratio of 1: 4.
Adjust to taste with nectar and soda.
*******************************
7. Ribe-For-Popping
And here's one for childhood comfort…
Ribena syrup (low glucose if preferred)
Canned peaches in juice
Sparkling water
How:
Mix syrup and soda in 1:6 proportion or to taste.
Mix in some peach juice/ syrup.
Pour into favourite cocktail glass.
Garnish with sliced peaches.
*******************************
8. Cool Bananas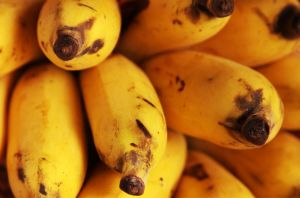 Keep cool in our tropical Singapore heat with this homemade low-fat, low-sugar ice-cream alternative.
To make one generous serve:
2 frozen bananas
Some milk or soy or rice milk
Food processor or blender
How:
Thinly slice the bananas. Place on foil and toss into freezer until frozen.
Put frozen banana slices into blending cup or food processor.
Pour in a little milk. Just one or two splashes to help get the blending going. Avoid drowning the slices with milk as that will cause it to get slushy.
Blend till smooth.
For a really sweet treat, top with a swirl of honey or better, agave syrup. Continue blending on a short burst to get the honey into the ice-cream.
Serve and eat immediately. For a truly decadent dessert, sprinkle chopped nuts and shaved chocolate.
By Sarah Wong.
* * * * *
Like what you see here? Get parenting tips and stories straight to your inbox! Join our mailing list here.
Want to be heard 👂 and seen 👀 by over 100,000 parents in Singapore? We can help! Leave your contact here and we'll be in touch.