There are many reasons why women should fear pregnancy. Aside from pains and aches, the woman also gets scared about the changes she undergoes physically. It is undeniable that the pregnant woman's body changes from being slim to bubbling up so big with scars from scratches and stretch marks.
The fear for physical adjustment may be justifiable and true but women should also learn about some facts that could be reason enough to love their pregnant bodies:
6 Reasons for Loving your Pregnant Body:
#1 Something mysterious, miraculous, great and rewarding is happening inside. You may have difficulty to peep into your feet when standing or you may have encountered sprouting of stretch marks yet the best consolation for those is to be grateful about the development that causes it all.
#2 Stop getting obsessed about a fit figure. Look around you and realize that everyone loves a pregnant woman. You are considered special because of that unique role the only woman can perform and the spotlight will slowly move from you towards that little blessing inside your womb.
#3 Fashion rules don't apply during pregnancy. You can mix and match and wear whatever pleases you. After all, pregnancy chic deals about your comfort primarily and not about what designers can critique with your façade.
#4 Pregnancy is your time to pamper your hair and make the best look out of it. Why? Why not? During pregnancy, the body stops shedding hair. This is a chance for you to appreciate and highlight one of the best events entailed with pregnancy.
#5 Face it, the things you are most likely to be ashamed about cannot be seen by the public unless you are someone used to parading in bikinis. The marks and the scratches are hidden and there is nothing to worry about being seen by your average guy. As long as your partner understands these changes, do not cry over your popped belly button.
#6 Funny as it may sound but pregnancy is your chance to give reasons for your flaws. Hips too big and breasts too small could now have legitimate excuses.
These facts may be comforting but it always pays to do something to maintain your beautiful glow even if you are pregnant.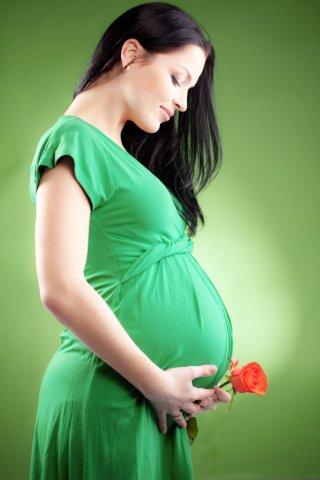 5 Ways to Feel Good About your Body:
#1 Pregnancy can cause skin troubles so you never neglect your skin. Nourish it every day as usual with moisturizers that are not just good for drying skin or the expanding belly. Some of the known moisturizers also have the ability to minimize blotches and the visibility of stretch marks.
#2 Indulge to boost your self-esteem. A prenantal massage could also relax the body. Spend a day in the spa with a friend or with your spouse to release stress and anxiety.
#3 Don't go through a dramatic hairstyle change. Drastic cutting or curling of hair may make it difficult to manage that could even worsen your look. Proceed to the hair salon and consult a stylist if you want to feel better.
#4 Believe in the power of makeup. Cosmetics have changed the world especially on how it looks like. With the presence of concealers, powders, lipstick and other cosmetic products, there is actually no reason for a pregnant woman to feel undesirable and ugly.
#5 Stay active. Engage in worthwhile activities like social endeavors and new hobbies. Prevent yourself from feeling sick and bloated by being active and vigorous.
Beauty is a state of mind. Being beautiful and feeling it begins from within. The pregnant woman should begin being beautiful through positive thoughts and hopeful views.
* * * * *
Like what you see here? Get parenting tips and stories straight to your inbox! Join our mailing list here.
Want to be heard 👂 and seen 👀 by over 100,000 parents in Singapore? We can help! Leave your contact here and we'll be in touch.