Here comes your baby girl!
Life will never be the same and choosing a baby name is a monumental decision. We are all constantly searching for that perfect name, something unique, but not overly weird, something sweet, yet not too common. Read on for a list of names which might just fit your fancy!
A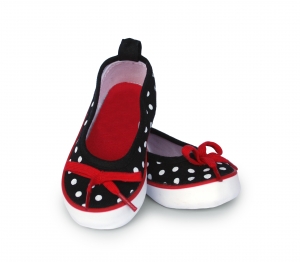 Acacia – thorny
Adele – noble
Adina – tender
Aimee – loved one
Aisha – happy
Alana – attractive
Alexis – defender
Alia – to rise
Amory – to be in love with
Annette – a favor
Astra – star-like
B
Bertha – bright
Blaine – yellow
Blaire – meadow
Blythe – happy; mirthful
Briana – high; dignified. Brianna, Brianne
Brielle – fierce; robust
Brooke – a brook, stream
C
Caitlin – pure
Cammile – noble; righteous. Camilla
Cara – a friend
Cathina – pure
Cerise – cherry
Cherilynn – dear one
Clarice – fame
Cheyenne – unintelligible speaker
Clea – glory of the father
Cloris – green
D
Dahlia – valley
Darina – maintains possessions well
Darlene – sweetheart
Deanna – valley; church leader
Deirdre – sad one; sorrowful
Delia – one who entices
Dion – child of heaven and earth
Della – royal
E
Elysia – celestial joy
Elodie – wealth
Esme – compassionate guardian
Estelle – star
Eustacia – steadfast
F
Fay – fairy
Flynn – red-headed
Freya – royal
Finella – fair shoulder
G
Geralyn – ruler
Ghislaine – vow
Gia – gracious God
H
Haidee – honorable; selfless
Heloise – famous warrior
Huette – intellect
I
Ilsa – God's promise
Ines – modest
Isa – strong-willed
J
Jada – precious stone
Joie – joy
Juana – gracious God
Jude – one who is loved
K
Kace – alert
Karis – graceful
Katia – pure
Kerry – black
Kira – sun
L
Larissa – jolly
Lavonne – yew
Lavinia – cleansed
Layna – light
Leticia – happiness
Lucia – radiance
M
Malvina – valiant
Mara – bitter
Marcia – soldier
Maren – star of the sea
Maureen – star of the sea
Maxine – greatest
Monet – solitary
Click here for girls names from N – Z!
If you find this article useful, do click Like and Share at the bottom of the post, thank you.
Like what you see here? Get parenting tips and stories straight to your inbox! Join our mailing list here.