We have the opportunity to speak to Lenny, founder and CEO of Genius Minds. Read more about how Genius Minds awaken the 'geniuses' in children as well as its specialization in DNA Analysis – Dermatoglyphics Analysis!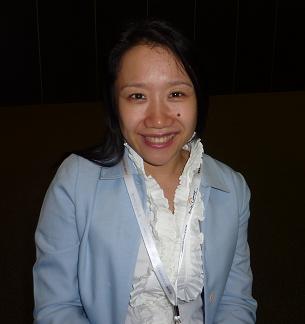 1. Hi Ms Leny, can you tell us more about Genius Minds? How did the whole idea come about?
I was involved in the preschool curriculum, thus I wanted to find out what kind of learning is suitable for children. I wanted something that will work for Asian students especially learners in Singapore & Malaysia. I put together the best practices in education and came out with the lists of programs that will benefit young children; primary and secondary students; and even young adults. The programs that we run are child-centered and based on small group arrangement, thus children get one-to-one attention when learning and exploring.
Furthermore, Genius Minds is unique because we analyse individuals' character, talents, creativity, strengths and weaknesses, and use the best method to unleash the best in each child. Our staffs understand children very well and they work closely with parents. Therefore, it is not just the quality program, we have the right tool to help us further understand children.
2. Genius Minds is well-known for its DNA analysis – Dermatoglyphics Analysis. Please tell us more about it?
Dermatoglyphics Analysis means fingerprint analysis. This is the tool used for profiling, where we will analyse fingerprints to know more about the individual's inner thoughts and psychology. Our fingerprints never change. It is unique to us and even twins do not have exact fingerprints. This analysis has helped countless parents understand their child, which in turn improved their academic achievements and their confidence level. According to the professor, 3 million people have done it and found Dermatoglyphics Analysis to be 97% accurate!
3. What forms of teaching techniques and tools are used to help children increase efficiency in learning?
We have two parts of the brain, the left and the right component. The best way to learn is to balance both sides of the brain, known as Brain Integration. It helps children to learn faster and more efficiently. Our teachers at Genius Minds will introduce activities that will integrate the use of both sides of the brains, so that children can learn better. Furthermore, these activities are planned to involve the three different learning styles (Kinesthetics, auditory and visual learners).
We also have our own products – Music CD where various techniques are all encompassed in it to help children learn better. After listening to the CD, it will help children to be motivated and learn better. Furthermore, they will subconsciously develop a love for learning.
4. Different kinds of programs and courses are offered at Genius Minds, how do these programs benefit children's growth and learning?
We do offer courses for young children especially kindergartners and up. Children aged 3-4 years old can join our Genius Science program that is designed to be fun and interactive for young children. This program teaches children about the complexity of Science in a simple and fun manner. It helps them to comprehend better and enjoy the whole learning process.
There is also a program – 3C&M for children aged 7 years old. Basically, this workshop helps to heighten children's confidence, character, concentration and their memory skills. This workshop will help children to focus better in class so that children will become more independent about learning.
5. How do the programs offered at Genius Minds differ from the other program provider?
At Genius Minds, we have the passion and love for the kids. Other program providers focus on conscious learning, however, Genius Minds focus more on sub-conscious learning. We deal with the root of the problem and go the extra miles to help unleash each child's potential. As every child is unique and special, we develop special techniques to help and work with each child.
6. How does Genius Minds awaken the 'geniuses' in children?
First, we understand children's strengths and weaknesses through Dermatoglyphics Analysis. For example, if we discover that this child has leadership qualities and have the potential to go further, we will allocate suitable programs that will heighten the child's capability.
7. Children are gaining new knowledge and skills every single moment. At what age is the crucial age to discover and unleash their potentials?
From studies, young children aged 0-5 years old are the crucial age for learning. At 16 years old when the brain matures, a lot of training will be needed. Thus, it is encouraged to start early and understand more about your child's potential.
8. What advice or tips would you give to parents to help them unleash their child's learning potentials?
Firstly, parents need to understand their child – their character, talents, strengths and weaknesses. Definitely not by guessing their child's psychology but have a scientific way such as DNA Analysis to discover who their child is and then help unleash their child's potential and learning.
Secondly, parents' relationship with the child is very important. Parents should adopt the correct parenting method that works best for their child. They should also work closely with their child's teacher to understand their child's psychology and well-being.
Lastly, parents need to understand each other, love each other. The best way for a child to learn is through modelling and witnessing the love and respect that the parents have for each other.
For more information: visit www.geniusmindsintl.com
If you find this article useful, do click Like and Share at the bottom of the post, thank you.
Want to be heard and seen by over 100,000 parents in Singapore? We can help! Leave your contact here and we'll be in touch.