What are the benefits of exposing my child to dance?
Dance can play such an important role in your child's development. In addition, learning technical and performance skills, so many more valuable life qualities are instilled. Discipline, time management, the value of teamwork and peer encouragement are just a few examples.
Dancers understand how much preparation, commitment and determination it takes to be successful. Every year, millions of young boys and girls commence dance classes. Only a handful will continue on to a professional career, but each and every one of them will fondly remember their dancing years, and carry these skills with them throughout their lives.
⇒ Related Read: Tap, Ballet And All That Jazz! Jitterbugs Swingapore
My girl is 3 this year, and loves to role play and pretends to be a ballerina. Is she too young to start ballet classes?
Anytime, a young child shows interest in dance, is a great time to get them started. For dance, the earlier, the better.
The ideal age for young dancers to commence formal training in classical ballet or any other dance genre is the year that they are turning 4 to 5 years of age. At this age, they are able to comprehend the instructions given, remember the movements, and learn and build on fundamental dance techniques.
This, however, does not mean it is necessary to wait until this age to commence classes. Interested young dancers turning 3 years within the calendar year should start with dance, creative movement, music, or gymnastics classes with programs designed especially for this age.
Sometimes these classes involve a parent's participation, and sometimes the child is able to attend on their own and carry out the class with the support of the teachers and teaching assistants. At this age, the focus will be on developing body awareness and control of basic movements.
Musicality, pattern and direction, and expression will be discovered, and they also begin to learn studio etiquette, and how to respond to the teacher. Most importantly, commencing classes when interest and passion are shown, will instill the joy of dance within the child.
What are activities I can do at home to develop my child's body coordination and sense of rhythm?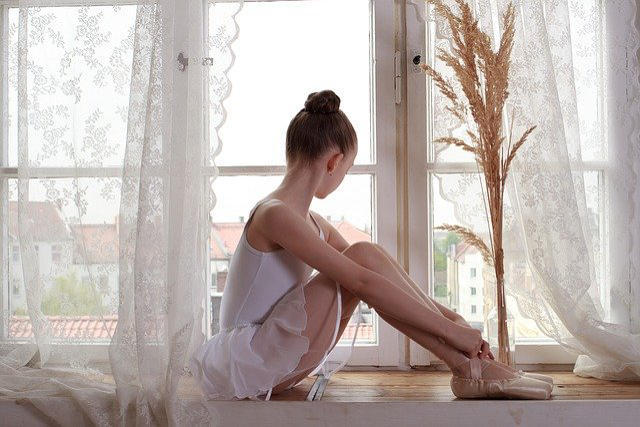 Encourage your child to listen to a variety of different music. Clapping their hands and stamping their feet to the beat will bring out their natural rhythm, and allowing them to "play", will develop their creativity, imagination, and responsiveness to music. Whilst "playing" to the music, actions such as crawling, skipping, running, galloping and rolling, will help to increase body coordination.
These questions were answered by Tiffany Wrightson, Artistic Director of Jitterbugs Swingapore®.
Jitterbugs Swingapore is committed to providing excellence in dance education, in a safe, supportive and nurturing environment. Students are encouraged to achieve their own personal potential while experiencing the joy of dance. They offer a holistic dance education, which encourages students to study multiple dance genres in order to reach their personal potential. The school offers Classical Ballet, Modern Jazz, Tap, Contemporary Dance, Body Conditioning and Vocal Coaching.
➡️ Related Read: Ballet Classes for Kids in Singapore
* * * * *
If you find this article useful, do click Like and Share at the bottom of the post, thank you.
Running a service or business targeted for parents? Reach out to a wider audience in our Best Enrichment Classes compilation. Leave your contact details here and we will get in touch with you.