The first few years of a child's life are crucial for brain development. Not surprisingly, many different nutrients are needed to support this period of rapid growth of the infant brain. Besides DHA, AA, choline, taurine and lutein, another key nutrient that supports normal brain development is vitamin E (alpha-tocopherol).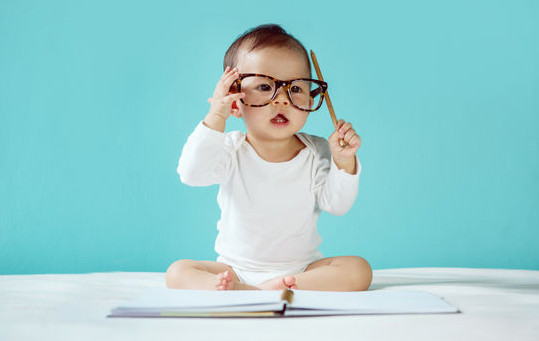 A recent study conducted by researchers at Abbott revealed that the infant brain discriminates against synthetic vitamin E in favour of natural RRR-vitamin E (NVE). NVE was found to accumulate in parts of the brain associated with visual, memory and language development.
Did you know that vitamin E exists in various forms?
Each has a different potency or level of biological activity – in other words, they are absorbed and retained differently by the body. The type of vitamin E that occurs naturally in food is known as RRR-alpha-tocopherol, or NVE. It is more biologically active than the synthetic forms of vitamin E, which are typically found in fortified foods and supplements. It was found to be the predominant form of vitamin E in breast milk.
Examples of Food Rich in NVE
Nuts and Seeds

Almonds
Hazelnuts
Peanuts
Sunflower seeds

Vegetables

Spinach
Broccoli
Kailan
Kangkong

Vegetable oils

Sunflower oil
Safflower oil
Soybean oil

Seafood
On food packaging and labels, NVE is commonly listed as "RRR-alpha-tocopherol" or "d-alpha tocopherol". The synthetic forms are usually listed as "all-rac-α-tocopherol" or "dl-alpha tocopherol". Select an age-appropriate diet that provides all the nutrients in the right amounts. NVE is found in a variety of natural foods and must be part of every individual's diet, particularly young children.
Tip for parents: Select an age-appropriate diet that provides all the nutrients in the right amounts. NVE is found in a variety of natural foods and must be part of every individual's diet, particularly young children.
Dr. Matthew Kuchan, Senior Principal Research Scientist, Global Cognition Platform Lead, Center for Nutrition Learning and Memory, University of Illinois answers our questions on this super vitamin.
When is a good age to start introducing vitamin E foods to my baby?
Brain development is most rapid and therefore most sensitive to a baby's nutrition between mid-gestation and two years of age.
According to the U.S. Institute of Medicine, the recommended dietary allowances for vitamin E for children are as follows:
Birth to 6 months – 4 mg (6 IU)
Infants 7-12 months – 5 mg (7.5 IU)
Children 1-3 years – 6 mg (9 IU)
Children 4-8 years – 7 mg (10.4 IU)
Children 9-13 years – 11 mg (16.4 IU)
The values above refer to the natural form of vitamin E; a higher intake of synthetic vitamin E is needed to match these recommended amounts, since the synthetic forms (e.g. found in most supplements and fortified products) are less potent compared to natural vitamin E (NVE) found in food.
For a baby who is just starting on solids, what vitamin E rich foods would you introduce?
To meet the daily recommended intake of NVE, a 1-year old child, for example, would need to consume 1.5 cups of boiled spinach or 2.5 cups of chopped, boiled broccoli in a day. In the local context, vegetables such as 'kangkong', 'kailan' and sweet potato leaves are good sources of vitamin E. These can be boiled and mashed with porridge, retaining the water used to boil the vegetables so that the nutrients will not be lost.
Plant-based oils such as sunflower or canola oil are also rich in NVE; using these oils in food preparation will help to meet the child's vitamin E requirement. For variety, you can also add in egg yolk or seafood such as salmon which has a softer texture and can be easily chewed or swallowed – these contain NVE as well.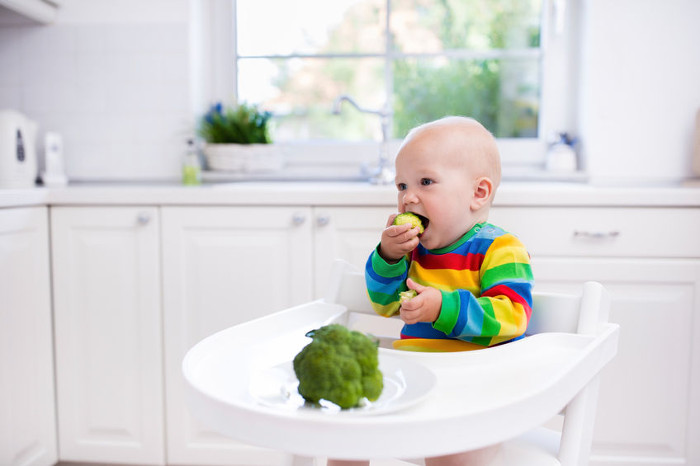 Can my baby get an overdose of vitamin E?
Having a well-balanced age-appropriate diet that provides all the nutrients in the right amounts is important for children, regardless of age. You should always check with their pediatrician or a dietitian if they are concerned that their child is not consuming enough of or too much of vitamin E.
The United States Department of Agriculture Food Composition Databases has a very comprehensive list of foods and their respective vitamin E (alpha-tocopherol) composition that you can check against.
How does nutrition impact a child's brain development?
Nutrition serves as building blocks in a child's development and neural function. It is essential for growth and it supports normal brain development in infants. The study I led revealed that the infant's brain discriminates against synthetic vitamin E in favour of RRR-alpha-tocopherol, which we call NVE. NVE is better absorbed by the body than synthetic vitamin E.
NVE is an antioxidant and plays an essential role in protecting DHA from damage by free radicals. DHA, an important building block for brain development, is particularly vulnerable to oxidative damage. We have also found that NVE, lutein and DHA are found together in important areas of the infant's brain. These areas are important for visual processing, memory and language.
What is a common nutrition misconception when it comes to feeding a child?
A common misconception is that some children simply do not like foods that are good for them, like spinach and broccoli – which are rich in NVE. My children are now older, and as I think back, I believe the best approach in this situation is gentle persistence. Avoid making food dislikes an issue, because in my own experience children eventually begin to like these foods when gently and patiently reminded.
What all parents should know about food or nutrition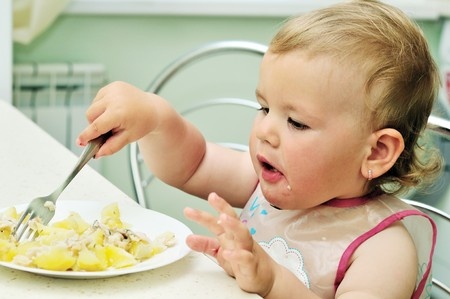 I think one important thing for all parents to understand is that nutrition is foundational to health at every phase of life and particularly important in the first few years of life, where children are rapidly developing and growing not just in the brain, but in all aspects. The brain continues to develop through the toddler years, into adolescence, and even into the teen years.
Nutrition serves as building blocks for the brain and these nutrients are found in what the baby or child is fed in the process. This leads me to my favourite topic which is that some building blocks are more interesting than others, such as NVE. In cases when nature selects a certain structure or nutrient out of a pile, it's telling us something very interesting and exciting. I think that would be something new to parents.
In short, parents should be selective and persistent in the types of food they give their children, ensuring that their diets are well-balanced and age-appropriate.
Why is taking NVE crucial during pregnancy?
Pregnant women should follow the same general dietary guidelines as everyone else – try to eat a diet rich in leafy green vegetables, fruits and grains. The importance of practising this sort of diet is enhanced during pregnancy as many key nutrients are absorbed by mom and then transported to the baby by the placenta. In the case of vitamin E, research has shown that the placenta more easily transports NVE to the fetus. Many green leafy vegetables and whole grains are good sources of NVE.
This article was first published in New Age Pregnancy E-guide.
If you find this article useful, do click Like and Share at the bottom of the post, thank you.
Like what you see here? Get parenting tips and stories straight to your inbox! Join our mailing list here.