In a small country with scarce resources and its sole capital is its human capital, it is essential for Singaporeans to have more babies in order to populate the island with new life to keep in tune with the dynamics of the ever fast-paced business world today and to counter the effects of aging Singapore population of baby boomers. However, given Singapore's reputation as the 10th most expensive city in the world to live in today's Straits Times article, the rising living costs and the resulting stress can really take their toll on its population growth.
Couple it with the modern culture of singles being independent and perhaps too busy building up their career to meet the right one, and with married couples worrying if they can afford kids all the way to provide them comfortably with the education they require in this fast-paced world to give them the edge, it's perhaps easier said than done.
In order to encourage people to increase Singapore's rather dismal birth rates and ease the minds of worried future parents, the Singapore government introduced some measures to lighten these worries. Let's take a look at these pro-family government schemes.
Marriage & Parenthood Package, Singapore
As announced by Prime Minister Lee Hsien Loong at the National Day Rally on 17 Aug 2008, the Government will enhance the Marriage & Parenthood Package. The enhanced Singapore Package seeks to provide more broad-based support for couples to get married and to raise and care for their children. It covers areas such as getting married, having children, raising and caring for children, as well as work-life support. Here is the updated Marriage and Parenthood Package.
Getting married
To encourage more people to settle down and get married, the government has merged SDU and SDS, 2 separate government-funded dating agencies, the former for university graduates and the latter for non-university graduates, into SDU-SDS to maximize social networking opportunities for singles. It has most recently renamed as SDN – Social Development Network, in order to extend its services to all singles here in Singapore, as well as to remove the stigma associated with meeting people through SDU or SDS.
For easing the financial burden of getting your own HDB flat, there is also the em>CPF housing top-up grant to turn to. It offers a housing subsidy to singles grant recipients (i.e. those who have taken a CPF housing grant for singles previously in their purchase of a resale flat), who subsequently marries a first-timer citizen spouse or another singles grant recipient; or whose non-citizen spouse or child have become a Singapore Citizen or Singapore Permanent Resident (applicable for those who have bought a resale flat under the Non-citizen Spouse Scheme).
They can apply for the Top-Up Grant, which was first introduced on 25 August 2004, for their existing flat or when they buy another resale flat, if they meet the eligibility criteria set out. For finding more on getting a new flat for first timers, and those eligible for Married Child Priority (MCP) Scheme, Third-Child Priority (TCP) Scheme and Tenants Priority Scheme (TPS), check out here for more information.
Having Children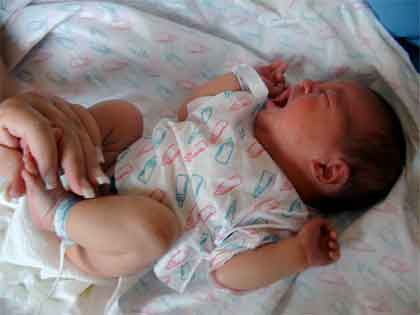 The next step after getting married is to have children to complete the family circle. The Medisave Maternity Package allows you to withdraw up to $450 of Medisave for the pre-delivery medical expenses for all your children. This is in addition to the amount of Medisave that can be used for delivery. For couples having difficulties conceiving, they can use their Medisave to help reduce the out-of-pocket cost for treatment for Assisted Conception Procedures (ACP). Effective from 17 Aug 2008 onwards, the Government also helped in reducing the cost of Assisted Reproduction Technology (ART) Treatment by co-funding the treatment costs in public hospitals.
To provide additional support to first-time parents who might difficulty adjusting to their new life with a baby, some hospitals in Singapore provide postnatal home care support after the birth of your baby. You may wish to enquire at your maternity wards for more information.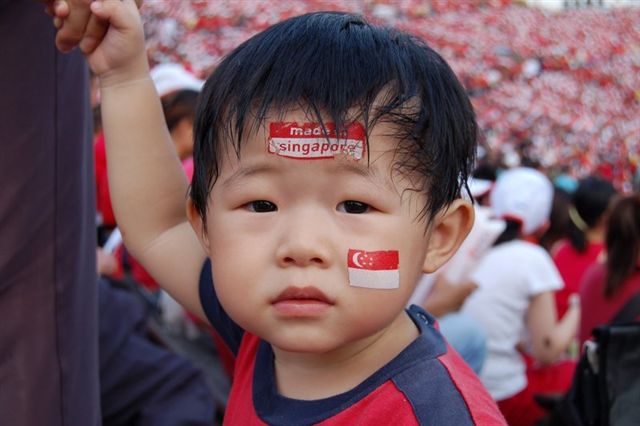 Raising & Caring for Children
1) Tax Benefits – After the birth of the child, there are even more responsibilities to take care of. In order to lend parents some relief, the Government has included tax benefits such as Qualifying Child Relief, Handicapped Child Relief, Working Mother's Child Relief, Grandparent Caregiver Relief, Parenthood Tax Rebate.
2) Baby Bonus
3) Enhancing the Quality, Affordability and Accessibility of Centre-Based Childcare
4) Enhancing the Quality of Kindergarten Education
5) Concession on Foreign Maid Levy
Let's focus on The Baby Bonus Scheme, which helps parents share the financial load of raising their children. The scheme was introduced on 1 April 2001 and with its latest enhancement implemented on 17 August 2008, the scheme extended additional benefits to the first and second child, and benefits to Singapore citizen children beyond the fourth child.
Here's the low-down. You will get a cash gift of up to $4,000 each for your 1st and 2nd child and $6,000 each for your 3rd and 4th child. All your children born on or after 17 August 2008 will also enjoy Government contributions in the form of a dollar-for-dollar matching for the amount of savings you contribute to your child's Children Development Account (CDA). If your child is born before 17 August 2008, he or she will enjoy the Government matching contributions in the CDA if he or she is your second to fourth child.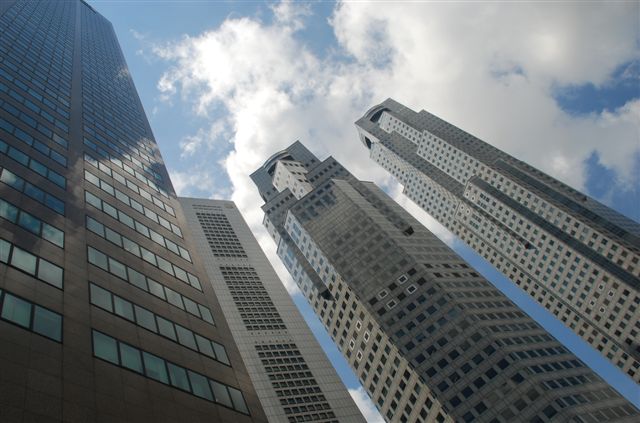 CDA is a special savings account that may be used to pay fees for all your children who are attending approved institutions registered with MCYS under the Baby Bonus Scheme. You can save in the CDA any time until 31 December in the year your child turns 6 years of age. The savings will be matched up to the cap of $6,000 each for the 1st and 2nd child, $12,000 each for the 3rd and 4th child and $18,000 each for the fifth and subsequent child. The Government will match your savings in the following month.
On top of all these, the CDA savings can also be used to cover all your children's medical-related expenses such as consultation fees, treatment fees and prescription costs incurred at healthcare institutions, as well as purchasing MediShield or Medisave-approved private integrated plans.
➡️ Related Read: The Difference Between Baby Bonus and CDA
Work-Life Support
Juggling a career and a family is never an easy task, especially when there are pressing demands on both sides. Parents will be able to benefit from the following enhanced pro-family leave scheme initiatives to help cope with this dilemma: Paid Maternity Leave, Paid Childcare Leave, Unpaid Infant Care Leave, Government-Paid Adoption Leave and Work-Life Works! Fund.
Children with Special Needs
As your child grows up, you wonder if there's anything that might make him or her different from the rest of the children and behave in a special manner. A child with disabilities is just no different from any other child when it comes to love, care and concern.
You can bring your child to go for medical assessment and referral at certain centres. The government-funded Centre for Enabled Living Ltd (CEL) also provides Early Intervention Programmes for Infants and Children (EIPIC) by detecting and intervening disabilities early, so that parents will have a better way to cope with it and gain new insights into the best ways you can provide for your disabled child, physically, mentally and emotionally.
Under the Integrated Childcare Centre Programme, you can opt to send your child to childcare centres with trained professionals that take in children with special needs. There are also therapy programmes for young children to assist a person diagnosed with multiple congenital or acquired disabilities, in adapting emotionally and physically to the environment. For adolescents and children aged 7 to 18 years old, services also include:
Education for Children and Adolescents
Special Student Care Centres (SSSC)
Vocational Training for Youths
Special Schools for Children and Adolescents
Ultimately, when you bring life to this world, the baby should not be seen as a burden, but rather a bundle of joy to you and your family. Children also help to knit a family unit closely and let you experience the world through wide-eyed innocence all over again. If finances are not an issue, perhaps it's time to consider another child? 😍
* * * * *
How beneficial or useful have the government policies been to you and your family? Feel welcome to share your comments on that.
Want to be heard 👂 and seen 👀 by over 100,000 parents in Singapore? We can help! Leave your contact here and we'll be in touch.