The moment you found out you were going to have a baby, a million thoughts probably ran through your mind. Chances are those thoughts haven't stopped flowing since.
While we might not have the answers for every conundrum you may face in this journey of becoming parents, we zoom in on three things most first-time parents have on their minds as they count down to the arrival of their little bundle of joy.
#1 How much savings do I need?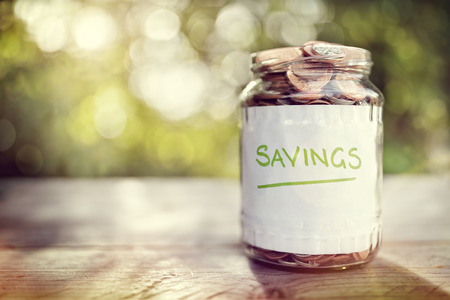 This varies greatly depending on your style and standard of living. The costs for raising children vary tremendously depending on lifestyle, parents' income, family support, schools selected and a multitude of other factors.
To give you some figures, the estimated cost of raising a child in Singapore ranges from around S$200,000 at the lower end, to a jaw-dropping sum of nearly S$1 million at the high end, with about S$360,000 as the middle-range average. (Source)
While the sum of S$360,000 may seem daunting at first glance, this is a projected sum required over a span of some 20 years. Note that the bulk of your expenditure will probably not be for food, clothes or healthcare, but your child's education.
How can you ensure that you have sufficient savings? Start planning on how you can cover the expenses that will come your way. Find ways to spend less and save more. Now is also a good time to read up on pro-family grants and schemes that are there to help new parents like yourselves.
Receive a S$100 goodie bag from FairPrice
For example, have you heard about the FairPrice FairMily Kit? This S$14 million initiative is part of the NTUC Good Start Bundle.
NTUC Good Start Bundle FairPrice FairMily Kit
Launched in April this year, up to S$100 worth of baby and family-related products will be given to families with newborn babies over the next three years from January 2016 to December 2019.
Many of the products in the FairPrice FairMily Kit are from NTUC FairPrice's own house brand through which NTUC FairPrice can continue to deliver quality products at affordable prices through their own sourcing. Their house brands are also tangible demonstrations of how NTUC FairPrice helps to moderate the prices of essential items.
Another area where NTUC FairPrice help keeps costs affordable is formula milk. The FairMily Kit includes a tin of Aptamil, a leading formula milk brand from Europe that was sourced specially by NTUC FairPrice so as to provide a cheaper alternative for parents.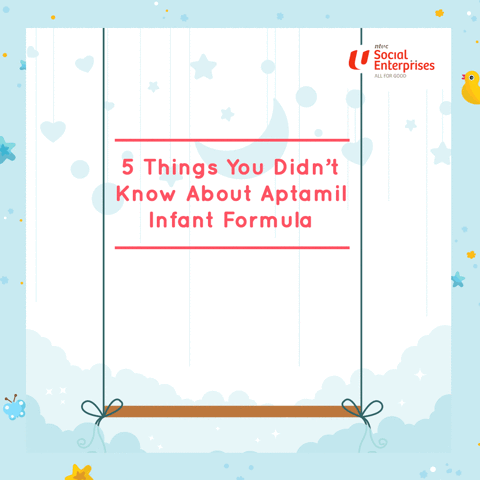 Free NTUC FairPrice Aptamil milk powder with your Good Start Bundle
#2 What happens if my baby becomes very sick?
Infants and young children are especially vulnerable and susceptible to illnesses because their immune system is still growing. It is crucial that you begin to plan early for your newborn child's future. This includes considering various options of health insurance for them.
You may ask, "My baby is not even born yet. Why do I need to look at getting his/her health insurance?"
It's recommended to get health insurance earlier for your newborn child when he/she does not have any history of pre-existing conditions or illnesses. In the unfortunate event that an illness or condition develops later on, your baby will be able to obtain full medical coverage and continue to be covered, as long as the policy is in effect.
Confused by all the jargons and policies of the different types of insurance available? Take the time to read through them. Or speak to a trusted financial advisor if you need assistance or clarification.
Free health insurance for 1 year
Secure your little one's health insurance early on, so that you can enjoy those precious parenting moments with peace of mind.
Just for a limited time only, parents can enjoy complimentary one-year health insurance for their baby from NTUC Income, which can be on top of your baby's additional private insurance coverage component in Enhanced IncomeShield or IncomeShield Standard Plan main plan.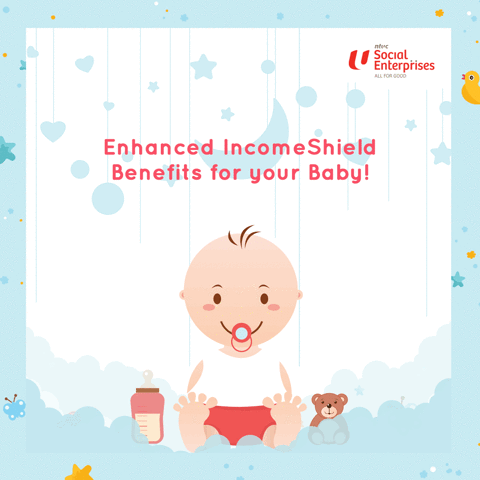 Free health insurance for 1 year from NTUC Income
NTUC Income is NTUC's insurance arm that aims to make insurance and protection available to all segments of the population and has even rolled out more unconventional insurance such as policies to benefit those with special needs (autism, down syndrome etc). They also have various schemes to help low-income families and the elderly access affordable insurance.
Note: The premium for the MediShield Life portion and any applicable riders attached will be payable accordingly. If your baby is born between 2016 and 2019, and is a Singapore Citizen, he/she fits the criteria.
#3 How can I make full use of my time to bond with my baby?
Providing a strong and loving parental presence is essential for any baby to thrive and grow well. According to John Bowlby's Attachment Theory, an infant's early relationship with his/her caregiver is vital for positive social and emotional development. Infants aged 9 to 18 months with responsive parents learn how their own behaviour can impact their environment, and this serves to build the child's own sense of self-efficacy in the long term.
You can bond with your baby from birth by talking, reading, baby-wearing and pointing out interesting things when you are out. You might feel weird talking to your baby at first because they do not respond. But all the chatter and interaction is important.
Spending time to bond with a baby from young also helps to create a secure attachment between parent and child. Research has shown that such an attachment would lead to the child having higher self-esteem, becoming more self-reliant and self-controlled, and being able to recover better from setbacks.
Get more tips and ideas with this activity book!
The NTUC Good Start Bundle includes the "Early Experiences Matter: Parent-Child Activity Book" that offers great tips for parents on how to foster strong bonds with their infants and young children. It also comes with a sock puppet and hoop streamers for some fun parent-child interaction.
Bond with your baby with NTUC First Campus Early Experiences Matter activity kit (Source: NTUC Good Start Bundle)
The book is conceptualised by early childhood professionals at NTUC First Campus and is worth $15. But you don't have to buy it because it's included in the NTUC Good Start Bundle.
NTUC understands that the price of formula milk, as well as child-rearing costs, have risen over the years. As such, NTUC and its social enterprises are constantly evolving their range of products and services to fulfill the different needs of people in Singapore (of whom, many are parents).
For instance, NTUC partnered with the Embracing PArenthood Movement to present families with the NTUC Good Start Bundle to help them through this challenging new phase of life.
"NTUC FairPrice's latest initiative complements these efforts and is aligned to the vision of creating a more pro-family environment where marriage and parenthood are enjoyable and celebrated in Singapore.

As the largest group of social enterprises in Singapore, NTUC Social Enterprises, we also want to develop a lifelong relationship with our young families early, and support them with relevant products and services at different stages of their lives.

The social enterprises remain committed to playing our part to do good for the community, including the needy."

– NTUC Secretary-General Chan Chun Sing
The NTUC Good Start Bundle includes the FairPrice FairMily Kit (worth up to $100) which has FairPrice housebrand products meant for everyday use and a tin of Aptamil infant formula, that NTUC FairPrice has exclusively sourced from Europe and priced at lower than current alternatives.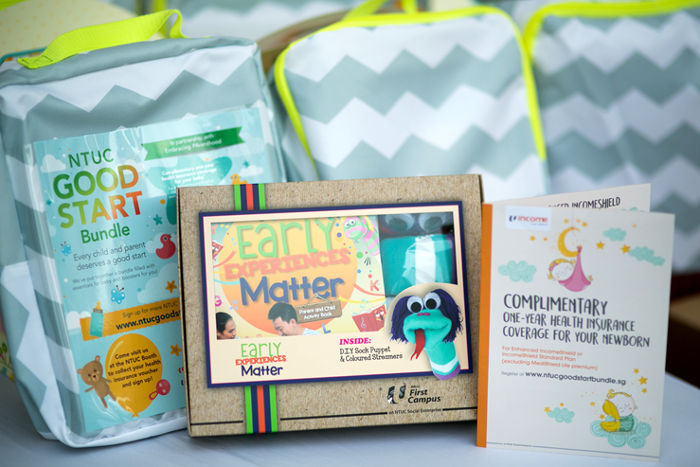 What can you expect from the NTUC Good Start Bundle? Source: NTUC Enterprise
The NTUC Good Start Bundle also comes with a complimentary 1 year health insurance by NTUC Income for parent's peace of mind and the Early Experiences Matter book with bonding activities for parents and baby by NTUC First Campus.
Keep the first Thursday of the month free!
If you have a toddler up to 3 years old, your toddler and one caregiver get to enjoy free entries to these places!
eXplorerkid

at Downtown East and AMK Hub (Update: eXplorerkid outlets have ceased operations from 1 July 2018.)
For uninterrupted play and fun + Music and Dance Movement programmes
Little Skool-House Early Literacy Centre at Downtown East
Let your child discover the beauty of language and literacy through interactive learning zones.
You can visit the above places for free, up to 6 times a year. Each entry is limited to 2 hours and subjected to availability.
New perks added from time to time
NTUC and its social enterprises will also continue to provide more relevant products and services for parents and their children as they grow older. Follow NTUC Social Enterprises Facebook because they will be adding new goodies and perks to the Good Start Bundle!
Find out more information and sign up for the NTUC Good Start Bundle at ntucgoodstart.sg today.
This post is part one of a series brought to you by NTUC. To read part two: The Secret To Help Toddlers Learn Better. To read part three: What Parents Need To Know About What Makes A Good Infant Care Centre.
* * * * *
Like what you see here? Get parenting tips and stories straight to your inbox! Join our mailing list here.
Want to be heard 👂 and seen 👀 by over 100,000 parents in Singapore? We can help! Leave your contact here and we'll be in touch.