Getting our children to learn Maths (much less love the subject) can be tough. What can parents do to start off on the right footing?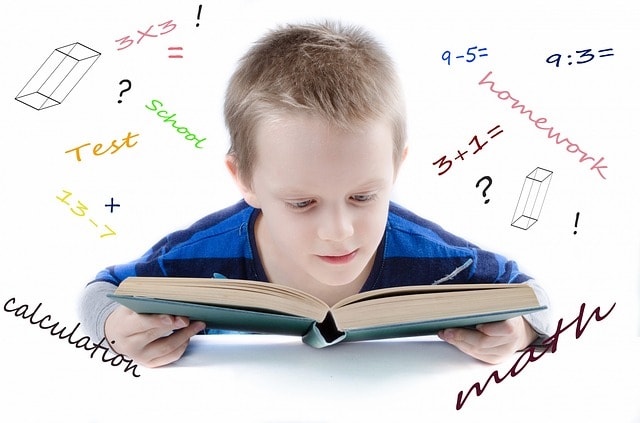 Let our Math expert, Lau Chin Loong, from Seriously Addictive Mathematics help you.
Q: My child hates Math, and thinks that it is difficult. What should I do?
To encourage the child, by starting easy, and take baby steps. Do not be too focused on academic results. Give them the impression that Maths can fun by citing stories and real-world examples.
Q: How do you deal with slow learners? What about the fast learners?
For slow learners, they need a good dose of encouragement, and certainly not punishment. Recognize that each child differs in their Mathematical ability. Never make them feel inferior just because they are slow in learning Maths – there are other important things in life. But let them know it is necessary. As for fast learners, ensure that they do understand concepts thoroughly as well. Accelerate their learning speed so that they will not feel bored with the subject.
Q: I feel helpless, my child keeps failing his/her Math, and I don't know why.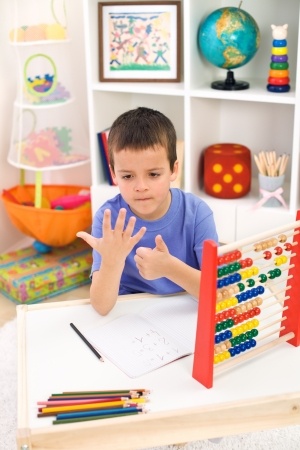 Often, a child fails in Maths because they have no clue about what they are doing. This could be caused by a poor foundational understanding of concepts. Perhaps they learnt Maths through memory and practise, without understanding the process and reasoning. As they advance, the weak foundations come crashing down. If this is the case, spend some time going back to basics to build their foundational understanding. It is better than constantly forcing a discouraged child to learn more of what they don't initially understand.
Q: What can I do if my child is lazy?
First, try to keep homework to an achievable volume of say, 15 to 30 minutes per day. Or you can tell your child to complete one more question than the previous day. Set a specific time during the day to do homework. Create a consistent habit and a disciplined work ethic. Never replace this designated time with something they perceive as fun, even if they don't wish to do their homework during the designated time.
Q: What can parents do to reinforce their child's learning at S.A.M?
We do not encourage parents to feed their children with answers. Instead, parents can assist their children by asking leading questions, like "Why do you think the answer is 8?" or "What happens if you do this?" The main purpose of this is to allow the child to discover, and self-learn. Feeding them answers, or providing obvious clues, is a disservice to the child's learning opportunity.
Q: How do you gauge a child's level before placing him/her?
There is a free assessment test conducted at SAM to determine a child's level of proficiency before they join S.A.M classes. A SAM Trainer usually starts the child on an easier topic for personal encouragement. Over time, the learning pace and level will be re-callibrated once the Trainer understands the child's learning ability better.
➡️ Related Read: 5 Best Kept Math Secrets
By Lau Chin Loong.
Co-founder of Seriously Addictive Mathematics (S.A.M), he is also the lead mathematics curriculum developer for S.A.M and the principal trainer for the franchise. He holds a Bachelor's degree in psychology from Dalhousie University (Canada) and has an MBA from Leicester University (UK). He also holds a Post-Graduate Diploma in Education from NIE (NTU). Before co-founding S.A.M, he was a primary school teacher. He has taught at Swiss Cottage Primary School and Anglo-Chinese School (Barker). Chin Loong was in consumer banking at the United Overseas Bank prior to joining M.O.E. as a teacher.
For videos on Bar Modelling, visit Math Made Easy with S.A.M.
---
Seriously Addictive Mathematics In A Nutshell
SAM is an award-winning Maths program based on the Singapore Maths syllabus, suitable for children from 4 to 12 years of age. The program is delivered through a combination of Worksheet learning as well as classroom learning. Students learn Singapore Maths at their own pace, according to their own ability. The unique program is rapidly gaining popularity with parents in Singapore as well as in other countries like Malaysia, Thailand, India and the United States.
Website: seriouslyaddictivemaths.com.sg
Email: enquiry@seriouslyaddictivemaths.com.sg
Facebook: @seriouslyaddictivemaths
* * * * *
Like what you see here? Get parenting tips and stories straight to your inbox! Join our mailing list here.
Running a service or business targeted for parents? Reach out to a wider audience in our Best Enrichment Classes compilation. Leave your contact details here and we will get in touch with you.