Do you know what is the critical age for children to develop their language acquisition? Technically, the window of opportunity for developing a child's language development is in the first few years of their life. As parents, we are often concerned about whether our child is able to communicate and express themselves clearly, read homework instructions, and write simple to complex sentences with ease.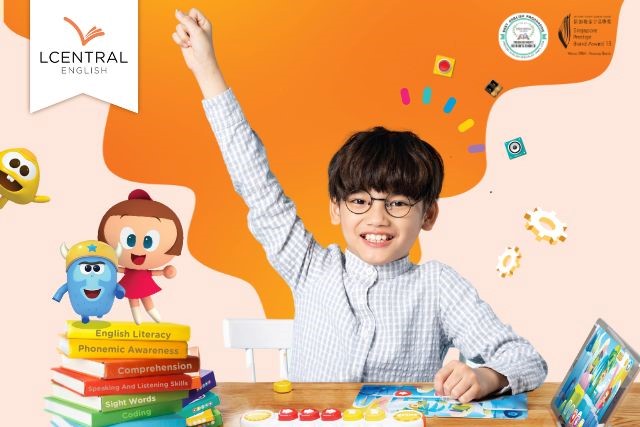 This concern stems from the importance of nurturing language skills. Once a child has acquired a language, their skill at learning another subject will increase. This is why it is time to place more emphasis on your child's language capability! LCentral, the leading English enrichment centre, has created the most innovative literacy programme: ELevate – for children between the age of 5 to 8. This programme aims to advance their language capability through an integrated system of blending English literacy principles within the context of coding and STEAM (Science, Technology, Engineering, Arts, and Mathematics). Coding and STEAM are crucial subject areas in our rapidly advancing technological world. This programme provides a 3-in-1 learning package designed to bolster English literacy skills while fostering transferable skills in other subject areas.
Strengthening your child's language acquisition can be a fun, engaging and enjoyable experience!
So… What is ELevate programme about?
A new programme designed by LCentral to create a holistic experience in honing children's English language skills and development, which means that your child gets to refine their oral presentation abilities, listening and reading comprehension, and honing up their writing skills not through the traditional method of learning but through hands-on coding and STEAM exploration.
ELevate adopts a practical approach to learning the basics of coding using the distinguished "Cubico Kid's Coding" tool from Korea. This tool enhances coding knowledge and confidence by masterfully integrating both physical and digital elements. Specifically, it makes use of augmented reality technology to further enhance the learning process of coding.
That's not all, the learning activities also encompass using an investigative learning methodology. This is achieved through model craft kits and associated explorative activities. Some of these STEAM concepts include science concepts such as gravity and optical illusions.
What are the highlights of ELevate programme?
Learning Made Fun: We know learning is retained much easier when the experience is fun and relatable. This works for adults and more so for children! Integrating the different areas of learning together works wonders and when it's fun, it motivates children to learn faster and efficiently. Definitely a great method in laying a strong foundation for them to remember these skills for life.
Achievable Learning Goals: The end goal is achievable. Children have the opportunity to develop an understanding of basic coding and STEAM concepts, while fostering English literacy skills such as enhancing and refining children's oral presentation abilities, bolstering listening and reading comprehension, and honing writing skills.
Multi-approach to Learning: The efficiency and the practicality of attending this programme allow children to gain many facets of learning exposure, and this leads to a stronger foundation and love for learning.
Resilience and Readiness to Challenges: The rigor of achieving academic success is not by drilling the children to learn in a boring setting. The innovative programme that LCentral has designed, creates the best way to build the children's resiliency in learning, foster a reflective mindset and their readiness to accept challenges as it comes their way.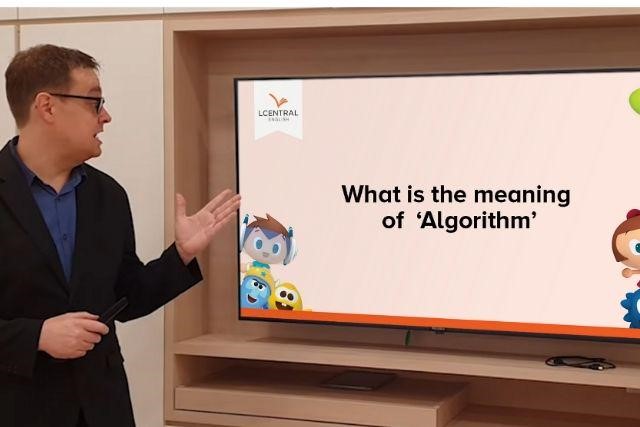 The fusion of coding, STEAM, and English Literacy represents an integrated approach to education that challenges the traditional method of teaching. It is a thoughtful programme that prepares students for the complexities and demands of our ever-changing world. These changes can be seen through the rapid developments of technology such as artificial intelligence (AI) in today's world. As AI becomes more complex and more prominent in our daily lives, understanding its underpinnings is crucial. Through LCentral's ELevate programme, children get a head-start to the future of technology in this AI-driven era. Not just that, the programme opens up the world for the children to acquire a series of life skills that will bring them far in life!
TNAP Awards 2023 Spot & Win Icon: 👑
There are so many different enrichment programmes out there in the market, this programme really allows your child to get the most gains out of one programme. Now, you can be assured that the exposure and learning at LCentral will be essential to build on your child's academic achievement without restricting their curiosity, creativity and innovative mindset.
Find out more about LCentral's ELevate programme here.
LCentra ELevate programmel is located at these locations:
LCentral English (Bukit Timah)
LCentral English (Ang Mo Kio)
LCentral English (Buona Vista)
LCentral English (Marine Parade)
LCentral English (Bedok)
This post is brought to you by LCentral.
By Crystal Tan.
---
The New Age Parents – TNAP Awards 2023
Congratulations to LCentral for being the winner of TNAP Awards 2023 (Education) – Best Integrated English Programme.
Find out who are the other winners of the TNAP Awards 2023 (Education) here!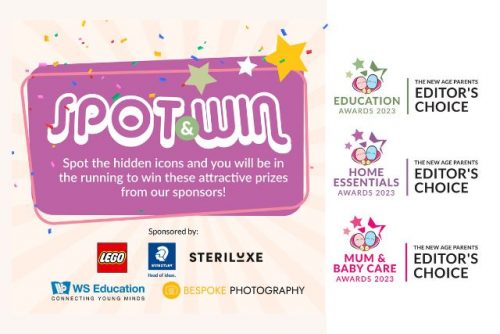 Ready to snag some enticing prizes? Wait no more! Get in on the action with our The New Age Parents Awards 2023 Spot & Win Contest for a shot at winning. Head over to the TNAP Awards 2023 Spot & Win Contest to join in. Best of luck!
#TNAPAwards2023 #TNAPAwards #thenewageparents #TNAPEditorsChoice #sgeducationawards #sgeducation #sgfamiy #sgkids #TNAPgiveaway
* * * * *
Like what you see here? Get parenting tips and stories straight to your inbox! Join our mailing list here.
Want to be heard 👂 and seen 👀 by over 100,000 parents in Singapore? We can help! Leave your contact here and we'll be in touch.