If your little one is starting to exhibit an interest in art, why not sign them up for art classes? Rather than being just a fun pastime, art has proven to benefit children in many ways. Here are 5 ways art benefits kids of all ages, and why you should let them embrace their inner Picasso or Van Gogh.
Art stimulates creativity
Creativity is all about thinking outside the box. Art encourages children to do just that. Through art, they learn how to create an original work, manipulate colours and textures, and innovate as they devise imaginative ways to tackle a subject matter.
Taking an idea from inspiration to a finished artwork also requires problem-solving skills, which will translate to other areas of life where problem-solving is required – such as the workforce.
According to the International Child Art Foundation, "Research indicates that a child who is exposed to the arts acquires a special ability to think creatively, be original, discover, innovate, and create intellectual property—key attributes for individual success and social prosperity in the twenty-first century."
Art encourages decision-making & self-expression
Art gives kids great autonomy, as it empowers them to make decisions, trust themselves and express themselves freely.
For example, they decide the type of art to make and the materials and colours to use. By making their own independent choices, they build confidence in themselves and their abilities.
Unlike schoolwork, there is no right or wrong answer. Whilst there may be rules in place such as painting on the canvas or following a certain theme, it's all about their own vision. The final product is completely in their hands.
Art boosts fine motor skill development
Art can also help in the development of a child's fine motor skills, such as hand-eye coordination and manual dexterity. Learning to hold tools like crayons, paintbrushes and markers enables kids to use their hand muscles and improve dexterity.
Painting also teaches hand-eye coordination, as young artists attempt to copy the lines, shape, direction, and patterns of the instructor, or try out their own style. Practicing brush strokes and different drawing techniques is also a great way to improve dexterity skills.
Art aids in cognitive ability
Art activities stimulate a child's thinking and cognitive function as well.Your child's brain is engaged as they experiment, create and draw from their imagination.
TNAP Awards 2023 Spot & Win Icon: ⚽️
Art also engages multiple senses as children see, hear, touch and smell various things. By engaging all these senses, neural synapses fire away and create more and more neural connections. Increasing the size of the neural network can improve learning performance for your little one.
Creating art requires visual-spatial processing too, and your child's visual-spatial awareness will definitely improve as they practise art on a regular basis.
Art provides an outlet for emotions
Artistic expression is a healthy way to manage strong emotions – especially for toddlers and young children. Young children tend to have more difficulty in regulating their emotions, and can be easily overwhelmed by anger or frustration. Hands-on activities like art can enable them to calm these emotions and process their feelings. Kids can sometimes have a hard time verbalising their feelings, so art provides a visual outlet to channel what can't be expressed in words.
Why Tree Art provides the best art classes
Given the many benefits of art, you may be looking for a suitable art class to enroll your child in. Consider Tree Art, one of Singapore's largest art schools. Founded in 2015, Tree Art develops international art courses for children.
It's not just any ordinary school for art enthusiasts, but a place where creativity and innovation thrive. Different themes are implemented for every lesson, in order to trigger students' creativity and imagination in creating an original artwork. Students are exposed to various kinds of drawing mediums such as gouache, water painting, pastels and the like. They are encouraged to develop their own unique artistic style too.
The school's experienced and enthusiastic teachers work closely with each student to identify their strengths and weaknesses, and help them improve their skills in various art forms. Students are also given opportunities to showcase their work through exhibitions and international competitions.
Tree Art also offers a free trial class before students enroll! If you are keen to sign your child up for a class or find out more, visit their website.
This post is in collaboration with Tree Art.
By Rebecca Wong.
---
The New Age Parents – TNAP Awards 2023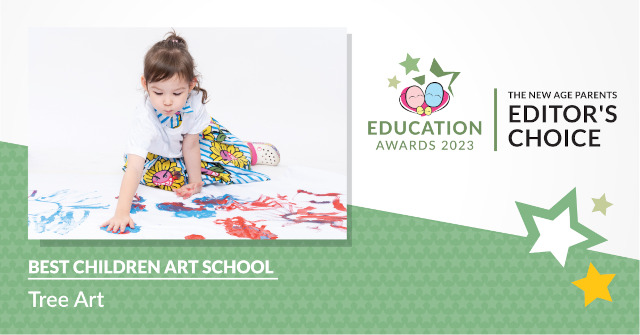 Congratulations to Tree Art for being the winner of TNAP Awards 2023 (Education) – Best Children Art School.
Find out who are the other winners of the TNAP Awards 2023 (Education) here!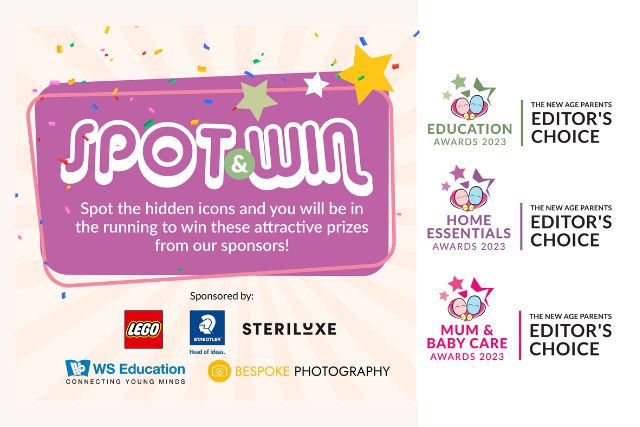 Ready to snag some enticing prizes? Wait no more! Get in on the action with our The New Age Parents Awards 2023 Spot & Win Contest for a shot at winning. Head over to the TNAP Awards 2023 Spot & Win Contest (Coming soon!) to join in. Best of luck!
#TNAPAwards2023 #TNAPAwards #thenewageparents #TNAPEditorsChoice #sgeducationawards #sgeducation #sgfamiy #sgkids #TNAPgiveaway
* * * * *
Like what you see here? Get parenting tips and stories straight to your inbox! Join our mailing list here.
Want to be heard 👂 and seen 👀 by over 100,000 parents in Singapore? We can help! Leave your contact here and we'll be in touch.