Let us hazard a guess: You're a parent, and you're looking for the perfect holiday camp experience for your little one this coming holiday! In that case, consider one that combines education, adventure, and outdoor learning. Camp GungHo by Get GungHo is here to provide an exceptional camp experience in Singapore for your child.
Designed and developed by former international school leaders, these camps offer a unique blend of engaging activities, immersive experiences, and a GungHo can-do attitude that will leave a lasting impact on your child's growth and development.
Read on to learn more about what the best holiday camp experience will offer and stay to the end for an exclusive discount code just for you!
Immersive Thematic Journeys: Unleashing Creativity and Curiosity
The team at Get GungHo believes that learning should be exciting and inspiring. That's why they've meticulously crafted their camp programs around engaging themes inspired by historical eras, cultural celebrations, and beloved characters from literature, cinema, TV, and gaming.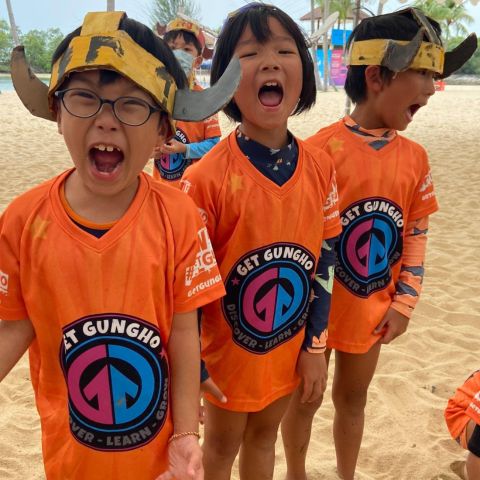 With a blend of STEAM learning, games, quests, and role-playing activities, Camp GungHo's thematic journeys provide an immersive experience where your child can learn and play in a whole new way.
Inclusive Environment: Connecting Communities and Cultures
A diverse and inclusive environment helps children thrive. At Camp GungHo, such an environment is carefully fostered so your little one will have the opportunity to interact with peers from different backgrounds, including locals, PRs, expats, and other visitors!
The camps represent melting pots of cultures, encourage intercultural exchange, and promote a sense of unity among fellow campers. Through collaboration and teamwork, your child will develop essential communication and collaboration skills that will benefit them in various aspects of life.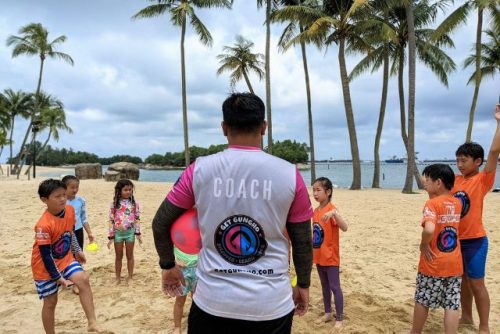 The best part? These holiday camps offer opportunities for everyone to participate, regardless of the participant's current experience or ability. Talk about inclusivity!
Outdoor Learning: Embrace the Great Outdoors
In today's digital age, the beauty of nature and the great outdoors is often overlooked. Get GungHo recognises the need for children to connect with nature and experience the joys of outdoor activities.
That is why Camp GungHo places a strong emphasis on outdoor learning – your child spends less time in front of screens and more time exploring the world around them. From exciting team-building exercises and sports to active lifestyle-coached learning activities, your child will engage in physical and mental challenges that promote personal and team development.
Sustainable and Responsible: Camp GungHo's Commitment to the Future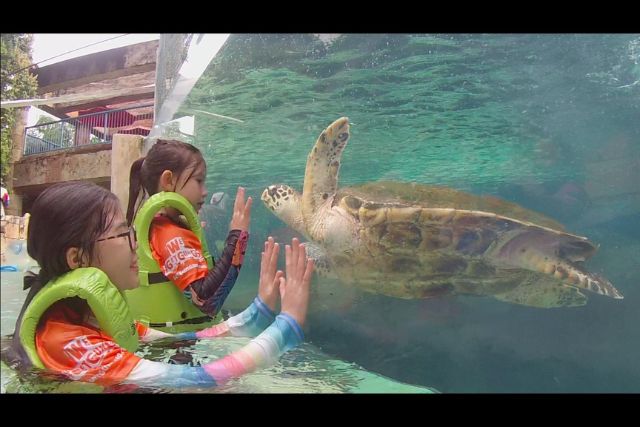 Sustainability and social responsibility lie at the heart of everything the team does at Get GungHo. They are committed to providing sustainable and engaging events, services, and activities for all communities across Singapore, and camp programs reflect this very commitment.
TNAP Awards 2023 Spot & Win Icon: ⚽️
By incorporating environmentally friendly practices and promoting principled behaviors that instill a sense of responsibility towards our planet, you can rest assured that the fun camps you sign up for are clean and green. These values are also passed down to the young camp-goers!
Join Camp GungHo Today and Unlock Your Child's Potential!
Join Camp GungHo this coming holiday and give your child an unforgettable camp experience. With immersive thematic journeys, an inclusive environment, a focus on outdoor learning, and a commitment to sustainability, your child will have a transformative experience that enhances their skills and opens their minds to new possibilities.
With our exclusive discount code TNAP399, you can enroll your child for just $399 (discount valid until May 2024). Don't miss this opportunity to enhance your child's learning and create lifelong memories.
Visit their website to learn more and secure your child's spot at Camp GungHo today! Don't wait, secure your child's spot at Camp GungHo today and give them a summer they'll never forget!
This post is brought to you by Get Gungho.
By Joanne Heng.
---
The New Age Parents – TNAP Awards 2023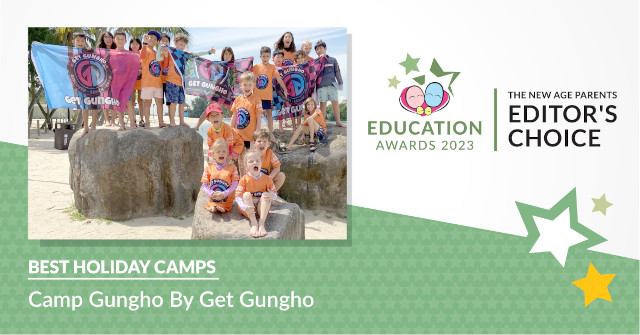 Congratulations to Camp GungHo by Get GungHo for being the winner of TNAP Awards 2023 (Education) – Best Holiday Camps.
Find out who are the other winners of the TNAP Awards 2023 (Education) here!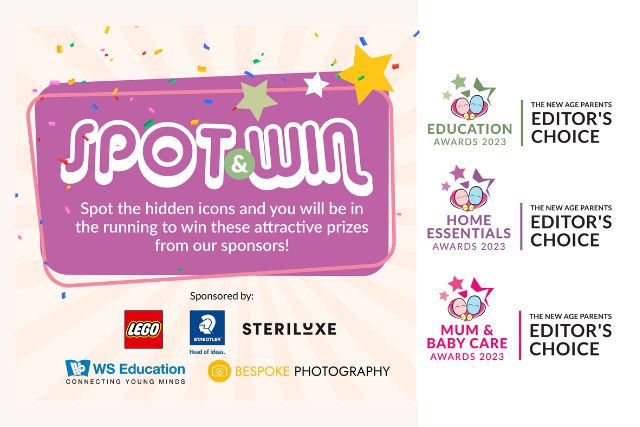 Ready to snag some enticing prizes? Wait no more! Get in on the action with our The New Age Parents Awards 2023 Spot & Win Contest for a shot at winning. Head over to the TNAP Awards 2023 Spot & Win Contest (Coming soon!) to join in. Best of luck!
#TNAPAwards2023 #TNAPAwards #thenewageparents #TNAPEditorsChoice #sgeducationawards #sgeducation #sgfamiy #sgkids #TNAPgiveaway
* * * * *
Like what you see here? Get parenting tips and stories straight to your inbox! Join our mailing list here.
Want to be heard 👂 and seen 👀 by over 100,000 parents in Singapore? We can help! Leave your contact here and we'll be in touch.