Elitez & Associates is a progressive outsource human resource services company with a mission to increase human capital for the benefit of individuals, corporations, and societies at large. By leveraging innovation and technology, the company works with like-minded people to ensure its profits are effectively used to fulfil its mission.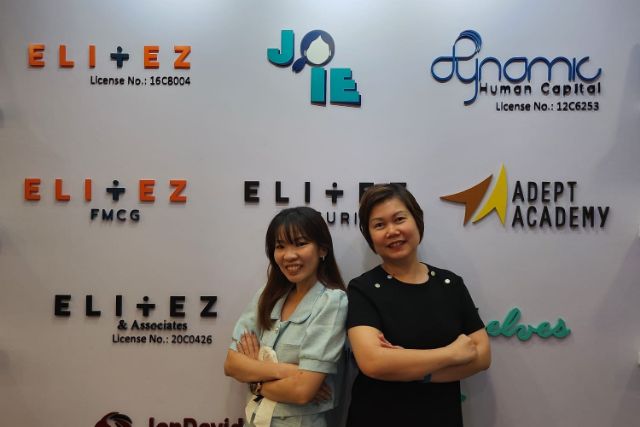 Elitez & Associates, a subsidiary of Elitez Group, provides comprehensive services for both employers and employees, catering to their diverse needs. As the company has experienced growth, it has sought sustainable methods for hiring and developing talented individuals. To achieve this, Elitez & Associates has partnered with NTUC Employment & Employability Institute (e2i) to participate in job fairs and tap into e2i's resources for hiring and training support.
Bringing Past Career Experience To A New Industry
Soo Li Ting is a prime example of a successful mid-career switch to Elitez & Associates as a senior recruitment consultant. With 18 years of experience, Li Ting decided to transition from her previous role as a consultant in the service industry to seek better opportunities for career growth as a recruiter. Upon making the decision, Li Ting received crucial support from friends and family.
In collaboration with e2i, Elitez & Associates designed an in-depth training program to help Li Ting with her career transition. This program covered business development, communication skills, and leadership skills, enabling Li Ting to effectively communicate with her team and build strong relationships with clients. During her training, she had a mentor, Cassan, who guided her in leading a team and mentoring new members, helping to build her confidence in the new industry.
A Successful Career Transition Through Workplace Culture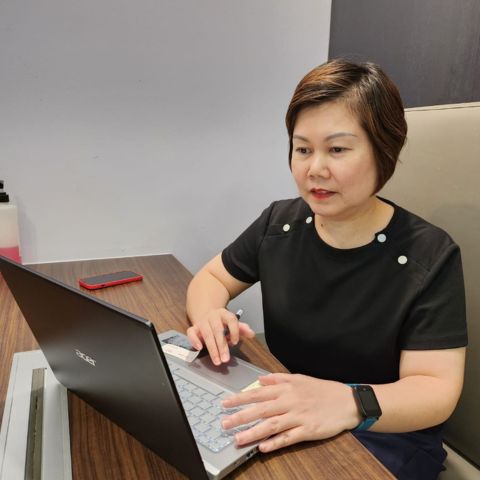 Sai Yoke Har is another successful mid-career transition story at Elitez & Associates. A senior recruitment consultant with the company, Yoke Har previously worked in the automotive industry for 20 years before deciding to make the switch. This decision was motivated by her desire to develop her career and acquire new skills with Elitez & Associates.
To ensure a smooth career transition, Elitez & Associates worked with e2i to provide Yoke Har with the necessary training. She learned about the recruitment industry, and the company's products and services, and honed her professionalism and strategic thinking skills. Throughout her training, she received support from the CEO who engaged in her development by providing a solid foundation. Constructive feedback from the CEO helped Yoke Har rapidly develop her skills and feel empowered throughout the process, ultimately boosting her confidence.
Elitez & Associates and e2i: A Winning Partnership
Elitez & Associates has successfully collaborated with e2i to facilitate the hiring and training of mid-career individuals, ultimately contributing to the company's growth and the continuation of their mission. By offering comprehensive training and support, Elitez & Associates has made it possible for individuals like Li Ting and Yoke Har to make smooth transitions into new careers within the recruitment industry. Their stories serve as an inspiration to others considering mid-career switches and showcase the effectiveness of tailored training programs in supporting such transitions.
Elitez & Associates' commitment to empowering mid-career transitions through partnerships with organizations like e2i demonstrates the company's dedication to nurturing talent and fulfilling its mission for both clients and its team members. As more success stories like those of Li Ting and Yoke Har emerge, it becomes increasingly clear that Elitez & Associates' approach to talent acquisition and development is a winning strategy for long-term success.
If your company is looking to train career switchers to upskill and prepare for their new job roles without prior experience, contact NTUC's e2i to learn more the Career Conversion Programme here.
* * * * *
Like what you see here? Get parenting tips and stories straight to your inbox! Join our mailing list here.
Want to be heard 👂 and seen 👀 by over 100,000 parents in Singapore? We can help! Leave your contact here and we'll be in touch.