When it comes to providing a safe and reliable supply of clean drinking water for your family, Wells Singapore stands out as the leading Korean lifestyle brand.
Established in 2002, Wells Singapore has gained a reputation for excellence in designing and manufacturing premium home appliances, with a specialisation in water dispensers and purifiers.
Today, we introduce you to Wells The One Water Dispenser, a remarkable product that brings together convenience, cost-saving benefits, and innovative design to deliver an exceptional water-drinking experience.
Convenience and Cost-Saving Benefits at Your Fingertips
Wells Singapore understands the needs of modern households and workplaces, where time and efficiency are of the essence. With Wells The One Water Dispenser, you can enjoy the convenience of six different water temperature options, ensuring that every member of your family or office can have their preferred water temperature at any time.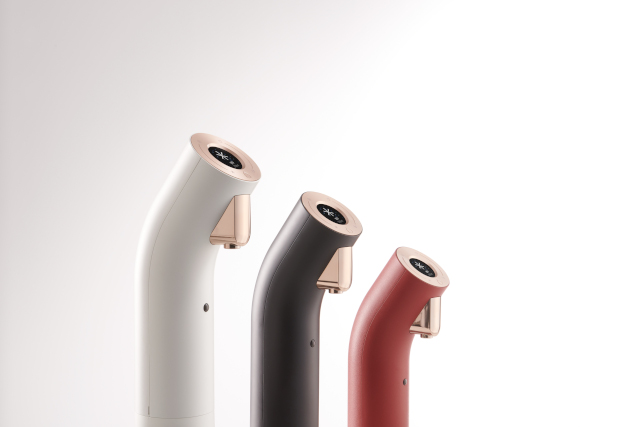 Whether you crave a refreshing cold drink, a soothing warm cup of tea, or hot water for your favourite instant beverage, Wells Singapore has you covered.
Moreover, Wells The One Water Dispenser is designed to be energy-efficient, with Grade 1 energy-saving from Korea, equivalent to a 5-tick rating in Singapore. Not only will you save money on your energy bills, but you'll also contribute to a greener environment. Drink guilt-free!
Health and Hygiene at the Forefront
When it comes to the well-being of your loved ones, Wells Singapore prioritises health and hygiene. The comprehensive Duo Filtration system, featuring a nine-step nanofiltration technology, ensures that your drinking water is free from impurities, contaminants, and harmful bacteria. The H+ cartridge with antibacterial ceramic balls also cleans the water before discharge.
The Wells Multi-carbon Plus five-step and Nano Clean four-step Filtrating System guarantees the highest level of water purification, providing you with peace of mind about the safety and quality of your drinking water.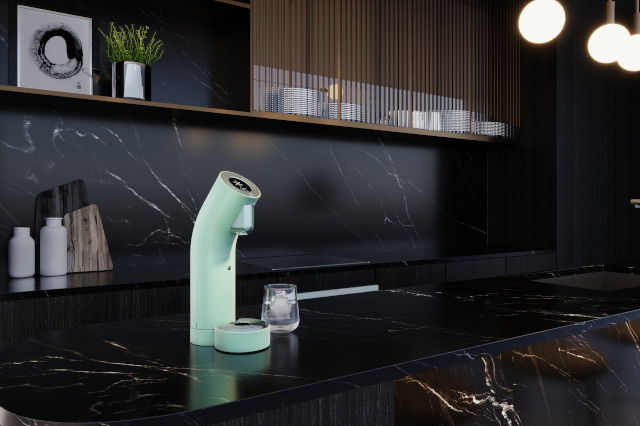 Additionally, Wells The One Water Dispenser goes beyond purification by incorporating self-sterilisation technology. This feature sterilises every water pipe once in three days, ensuring the highest level of hygiene. With Wells Singapore, you can trust that your family's health is in good hands.
Time-Saving Design and Sleek Aesthetics
Busy lifestyles demand efficient solutions, and Wells Singapore has delivered with The One Water Dispenser. Imagine having your favourite hot beverage in just 10 seconds, thanks to the dispenser's rapid water flow rate, you can!
Say goodbye to waiting around for water to boil or heating up water in the microwave. With this water dispenser, you'll have more time for the things that matter most.
The One Water Dispenser doesn't compromise on style either. Its sleek and slim design, measuring only 8.8cm wide, fits seamlessly into any space, whether it's your kitchen, living room, or office.
Available in five different colours, you can choose the perfect shade to match your interior decor. Plus, the tactile wheel control and 180° rotation feature make it effortless to use, ensuring a seamless user experience for everyone.
Elevating Your Drinking Experience
As the number one water dispenser for home and office use, Wells The One Water Dispenser offers unmatched convenience, cost-saving benefits, health and hygiene features, time-saving design, and exceptional aesthetics. With its extensive awards and recognition for design excellence, you can trust that this dispenser is not only a functional appliance but also a stylish addition to your space.
TNAP Awards 2023 Spot & Win Icon: 🐘
Investing in Wells The One Water Dispenser means investing in the well-being of your family and the efficiency of your workplace. Say goodbye to the hassle of boiling water, concerns about water quality, and wastage. Experience the joy of clean, convenient, and cost-saving water with Wells Singapore.
Upgrade your water drinking experience today with Wells The One Water Dispenser. Visit wellssingapore.com to learn more and make your purchase. Elevate your lifestyle with Wells Singapore!
This post is brought to you by Wells Singapore.
By Joanne Heng.
---
The New Age Parents – TNAP Awards 2023
Congratulations to Wells Singapore for being the winner of TNAP Awards 2023 (Home Essentials) – Best Water Dispenser for Home and Office Use.
Find out who are the other winners of the TNAP Awards 2023 (Home Essentials) here!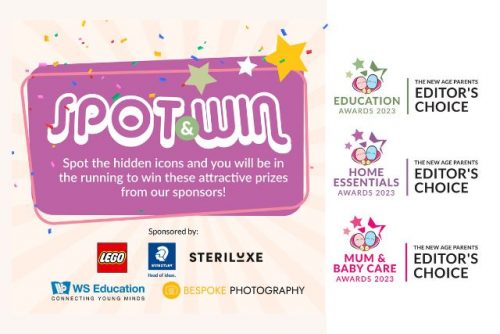 Ready to snag some enticing prizes? Wait no more! Get in on the action with our The New Age Parents Awards 2023 Spot & Win Contest for a shot at winning. Head over to the TNAP Awards 2023 Spot & Win Contest to join in. Best of luck!
#TNAPAwards2023 #TNAPAwards #thenewageparents #TNAPEditorsChoice #sghomeesesntialsawards #sgbabies #sgfamiy #sgkids #TNAPgiveaway
* * * * *
Like what you see here? Get parenting tips and stories straight to your inbox! Join our mailing list here.
Want to be heard 👂 and seen 👀 by over 100,000 parents in Singapore? We can help! Leave your contact here and we'll be in touch.