Once we become a parent, there will always never-ending decisions we have to make for our children.
From the kind of diapers or formula milk to childcare arrangements and the schools they go, we worry about almost everything and try our best in our limited capacity to make the best out of what we can in our family.
Deciding on childcare arrangements is one of the commonly heard complaints parents have when they are pregnant or planning to return to the workforce after their maternity.
We hear from two young parents on their reasons for their choice of childcare arrangements.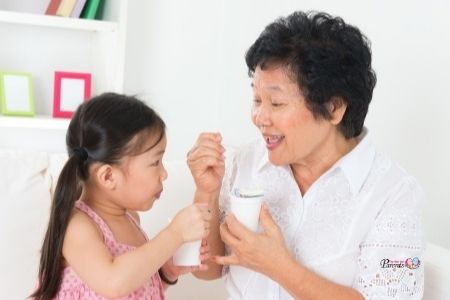 Mummy #1: Mrs Hannah Goh, 27-year-old, a full-time nurse and mother to a beautiful one-year-old son, named Timothy. Hannah and her husband chose to put her son's care in Hannah's parents.
Assurance of Safety and Genuine Care
Both her husband and Hannah believe that having grandparents to care for Timothy will allow them to have opportunities to bond together. Also, they are more assured to know that Timothy is in good hands and will be well treated and cared for sufficiently such as giving genuine love and care such as daily hugs and kisses to Timothy, which the teachers at the Child Care may not necessarily be able to do so.
Trust between Grandparents and Couple
On top of that, Hannah and her husband have personally seen how Hannah's mom manages a group of children of different ages from 1-12 years old, teaching them Sunday school church values and practising them with the children. As such, there is already built trust in Hannah's mom to care for Timothy.
"It really helps to have parents who have the same faith as us, so that we can be assured that Timothy will be raised with the same values as we would like to in our small family,"
Hannah finds comfort in knowing that though the parenting styles between herself and her mom may be different, their religious values are aligned. In situations where she may not agree on how her mom cares for Tim, she would try to compromise or accommodate, as her mom is after all the main caregiver.
Or she would try to voice her concerns and preference respectfully and discuss them with her mom. More often than not, it helps when her mom is open to receiving their opinions and preferences.
Common Consensus With All Relevant Parties
"I think having a common understanding and consensus between me and my husband and is very important as we make this decision together. It does help that Kelvin (my husband) and I agree that our parents will be the best caregivers to Timothy,"
It is also important for both sets of grandparents to understand and support the couple's decision in deciding which set of grandparents to care for their children.
Though it can be a tricky journey to come to a decision for both Hannah and her husband, I have personally witnessed how Timothy has grown since birth and can testify that it is indeed possible to have a peaceable arrangement between parents and their parents or in-laws.
Mummy #2: Mrs Adeline Chin, a 25-year-old full time working HR personnel, with a one-year-old daughter, Kaylee. Adeline chose to enroll Kaylee in a Childcare Centre that provides Infant Care Services.
"My mom has stayed home to take care of us for at least 18 years since I was 5 and I think that she deserves the break after caring for us for such a long while."
Adeline knew how challenging it was for her mom, and how much she has sacrificed to stay home to care of her and her sister. Therefore, she really wanted her mother to enjoy her time now with her friends.
Her in-laws, on the other hand, did offer to care for Kaylee but as they are living in Malaysia, both Adeline and her husband declined the offer. They shared that they didn't want to be weekend parents to Kaylee.
"If we do leave Kaylee with them, it means that we can only see Kaylee once a week over the weekends and we didn't like that idea,"
Adeline finds that nannies may not be professionally trained or certified to care for their children, and also because they are not monitored or accountable to anyone.
As a mom, she is concerned about Kaylee's safety and also her mental and social well-being. She is also concerned with the amount of quality social play that Kaylee gets during her childcare sessions.
⇒ Related Read: Choosing the Right Baby Sitter
"The nannies are based in their houses, I wouldn't be able to monitor them like how I can just drop by the centre to take a sneak peek at how Kaylee is from the windows. Also, I wouldn't know if the nanny would provide social play with Kaylee or turn on the television the whole day,"
To add on, the cost of employing a nanny is actually not a lot cheaper than putting her child in a centre.
She mentioned that the cost of employing nannies would cost minimally about S$800, as compared to paying only S$700 after subsidy for placing Kaylee in Infant Care.
Read part two of our article here, Choosing Childcare over Parents Care, where we delve further why a mom decides to go with childcare instead.
By Yvonne Chee.
What sort of arrangement do you have for your child/children? Write in the comments below!
If you find this article useful, do click Like and Share at the bottom of the post, thank you.
Like what you read and want more? Receive our latest articles and giveaways when you sign up on our mailing list here.