Parenting is probably one of the most challenging undertakings. It can be very rewarding but also very frustrating. Here are some common discipline misconceptions parents may have when it comes to discipline.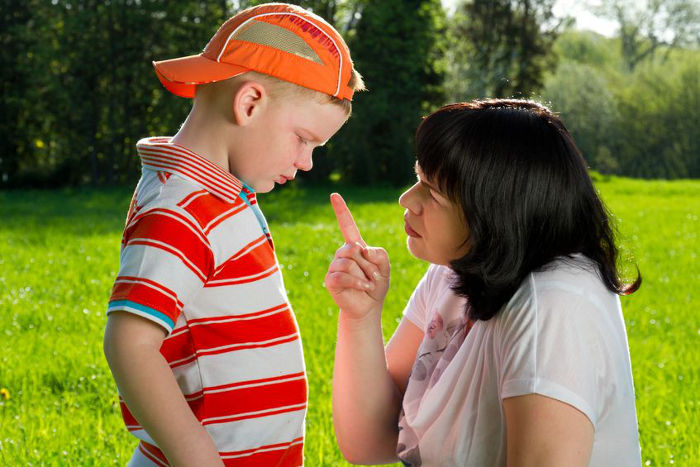 Common Mistake #1: Discipline = Punishment
One of the biggest mistakes is parents often confuse discipline with punishment. Punishment is implementing an arbitrary consequence that is associated with pain or fear. Hardly any learning occurs when the child is punished. Perhaps what the child learns is to fear the punishment itself, but they will unlikely connect it to the inappropriate behavior.
Discipline instead focuses on teaching a child how to think and be responsible for the choices they make. Discipline teaches that choices have consequences, both good and bad and how they must learn to choose appropriately.
Common Mistake #2: Overemphasis on obedience
Another issue parents often struggle with is the overemphasis on obedience, over to teaching their child to think. While having an obedient child in the short run may seem desirable, obedience does not encourage thinking. Rather, the parent does all the thinking and the child executes a parent's order.
In today's complex society, a child needs to learn to think for himself or herself independently. If a parent is always spoon-feeding and expects them to follow instructions without a rationale, it doesn't give the room for children to think on their own. Parents who over-emphasize on obedience find in later years that they have to nag, complain and keep motivating their children to do school work, homework, or even to be considerate.
Common Mistake #3: Your children can understand your reason and logic
Another common mistake is parents think that their child has the same mental capabilities of reasoning and logic as an adult. Reason and logic actually do not fully develop until around the age of 12. It takes 25 years to grow a human brain and there are specific skills and abilities that come along with each age. Not understanding child development milestones may lead parents to expect more from their child, and this can be very frustrating for both parties. Parents are also more likely to implement inappropriate interventions or 'punishments' to correct behaviors.
Common Mistake #4: Using the same discipline strategies since day one
Parenting skills need to change as a child gets older. Another common mistake is parents may not see the need to update or enhance their skills as their child gets older. Often parents will keep adopting the same parenting skills when their child was a toddler. As children grow older and obtain more cognitive skills, they would want to experiment with their increased freedom and authority. Parents need to modify their discipline methods as their child grows.
Common mistake #5: Bubble wrapping your child
Another common mistake parents make is not letting children experience failure or make mistakes. Often parents will do for their child what the child can do and the underlying message the parent sends to the child is "I don't think you are capable." While this may not be the parent's intention, the behavior is the biggest form of communication and this is what the parent's behavior is communicating.
Children need to experiment and learn to take risks. Failure is perhaps one of the best teachers they can learn from. When children manage to achieve something beyond their comfort zone, it helps develop their self-esteem and confidence.
Learning about your child's development and updating your parenting skills can lead to a more rewarding and fulfilling parenting experience. It can also improve your relationship with your child.
The 5 Principles of Discipline
Build the self-concept
Share the control
Offer Empathy, then consequences which provide teachable moments
Share the Thinking
Enforceable Statements
All in the Family Counselling is dedicated to providing the highest quality of counseling services for individuals and families in Singapore. Each client is assisted in reaching their maximum potential for well-being. For more information, visit here.
By Tammy M. Fontana from All in the Family Counselling.
Tammy Fontana, MS, NCC CTRT Sex Therapist (USA) is the founder and mental health therapist for both All in the Family Counselling and Babysleepfairy.com. She has been providing professional counselling and sleep consultant services in Singapore for over 8 years. She has her Master's Degree in Mental Health Counselling (USA) and is a USA National Counsellor Counsellor (NCC) and Certified Choice Therapy Reality Therapist (CTRT). She is also a US trained certified Sex Therapist. She provides evidenced and practiced based solutions to parents, individuals and couples.
This article was first published in The New Age Parents online magazine.
* * * * *
Like what you see here? Get parenting tips and stories straight to your inbox! Join our mailing list here.
Want to be heard 👂 and seen 👀 by over 100,000 parents in Singapore? We can help! Leave your contact here and we'll be in touch.